This page is about settlement amounts in sex abuse lawsuits.  I talk about UCLA sex abuse settlement and then look at jury awards and settlement compensation in other sex abuse lawsuits.  Our sex abuse lawyers handle these cases in all 50 states.
---
---
RELATED POSTS:
Sexual Abuse Lawsuits
Settlement Amounts in Sex Abuse Lawsuits
Statute of Limitations in Child Abuse Cases
---
UCLA Sex Abuse Settlement
On February 8, 2022, the University of California system announced that it would settle over 200 women's sexual abuse claims for $243.6 million.  The average settlement amount was roughly $1 million.
The women alleged that former UCLA gynecologist James Heaps sexually assaulted them. They claimed Heaps inappropriately touched them and made lewd comments during breast and vaginal exams. The women also claimed the University failed to stop his abuse.
Heaps worked as a gynecologist for UCLA between 1983 and 2014. In 2018, he was arrested and charged with sexual battery. These charges involved two former patients. Following the arrest, hundreds of women came forward with their own allegations of abuse.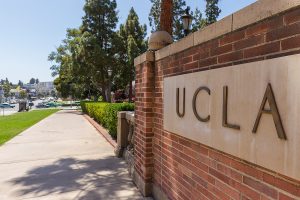 In November 2020, UCLA settled with thousands of former Heaps patients for $73 million. Over 600 women chose not to participate in this class action. Instead, they filed their own individual lawsuits against the university. This recent settlement resolved over 200 individual claims. Each plaintiff will receive approximately $1.2 million.
UCLA initially investigated Heaps in 2017. He retired the following year after the university decided to not renew his contract. Heaps faced 21 criminal sexual offense counts that involved seven women. He pleaded not guilty and denied any wrongdoing.
Sexual Abuse Settlements Amounts and Verdicts
Below are summaries of other major sexual abuse cases that resulted in publicly reported settlements. These cases give us a representative cross-section of the types of civil lawsuits and compensation payouts common in sexual abuse lawsuits.
The vast majority of sex abuse lawsuits settle before the case ever goes to a jury.  It is no coincidence that all these lawsuits settled before trial.
2022, Missouri: $1.35 Million Verdict. A girl accused her classmate of sexual assault. She claimed he assaulted her in a school stairwell. The girl suffered emotional distress. Her family alleged that the school district failed to stop the classmate's harassment and monitor the stairwell. The family received a $1,350,000 verdict.
2022, New York: $16.3 Million Settlement. Virginia Giuffre accused Prince Andrew of sexually assaulting her when she was underage. She claimed Jeffrey Epstein coerced her into having sex with the Prince. Prince Andrew denied Giuffre's allegations. He agreed to settle for $16.3 million.  This settlement amount is a bit of an outlier.
2022, California: $2 Million Settlement. A woman accused her former Spanish teacher of sexually abusing and grooming her when she was 17 years old. She claimed he abused her between October 2018 and January 2019, when he was arrested. The woman alleged that the San Jose School District failed to prevent her teacher from sexually harassing, abusing, and molesting minors. The school district agreed to settle for $2 million.
2022, Michigan: $490 Million Settlement. Over 1,000 individuals, including former college football players, accused former University of Michigan sports doctor Robert Anderson of sexual abuse and assault. They claimed Anderson sexually assaulted and abused them during routine examinations. The individuals allege that the university failed to protect them from Anderson. The University of Michigan agreed to settle these lawsuits for $490 million.
2022, Texas: $875,000 Settlement. Fifteen women accused the City of Austin of mishandling their sexual assault cases. They allege that the justice system failed them. The women also claimed that city prosecutors failed to prosecute anyone in their cases. The City of Austin voted to approve an $875,000 settlement.
2021, New Jersey: $4.5 Million Settlement. Several apartment tenants accused their landlord of sexual harassment. They claimed he harassed women and gay and bisexual men and provided housing benefits in exchange for sexual favors. The individuals alleged that their landlord's actions violated the Fair Housing Act. This case settled for $4.5 million.
2021, New York: $600,000 Settlement. Twenty former employees accused chef Mario Batali and his business partner of perpetuating a culture of sexual harassment in their three restaurants. They claimed male managers made lewd comments regarding female employees' looks. The employees also claimed that Batali lewd comments himself and inappropriately touched a female employee. Batali and his business partner agreed to settle for $600,000.
2021, New York: $71.5 Million Settlement. Seventy-nine women accused former Columbia University-affiliated gynecologist Robert Hadden of sexual assault. They hire a sex abuse lawyer and filed a lawsuit claiming he inappropriately touched them during examinations. Not atypically, many women claimed Hadden became more intrusive during subsequent exams. He faced additional lawsuits that accused him of molesting hundreds of women. New York-Presbyterian Hospital and Columbia University Irving Medical Center agreed to settle for $71.5 million.
 2021, California: $2.2 Million Settlement. Two former students of actor James Franco's acting school accused him of sexual misconduct and fraud. They claimed he forced them to perform in sexually gratuitous scenes and denied them the use of nudity riders in a sex scenes class. Franco agreed to settle these lawsuits for $2.2 million.
 2021, California: $1.1 Billion Settlement. Over 700 women accused former USC gynecologist George Tyndall of sexual misconduct. They claimed he sexually abused them during the procedure. The women alleged that USC failed to protect them from Tyndall. The university agreed to settle for $1.1 billion.
 2009, New York: $500,000 Settlement. Virginia Giuffre accused billionaire Jeffrey Epstein of sexually trafficking her. Giuffre claimed Epstein hired her as a sexual servant when she was a teenager. The woman alleged that he flew her all over the world for sexual encounters with many men, including politicians, academics, businessmen, and royals. Epstein agreed to settle for $500,000.
How Sex Abuse Settlement Amounts Are Determined
The calculation of sexual abuse settlement amounts is a complex and sensitive process that takes into account a number of different factors. There is no one-size-fits-all answer to how these settlements are valued. Every sex abuse case our law firm has handled is special and unique. But, generally, there are key factors that may influence the valuation of a sexual abuse settlement:
The severity of the abuse: The more severe the abuse, the higher the settlement amount is likely to be. This can include physical, emotional, and psychological harm. This is the single biggest driver of sex abuse settlement payouts because this is what juries care about most.
The impact of the abuse on the victim: The settlement may consider how the abuse has affected the victim's life and well-being, including any physical or emotional scars, lost earning potential, and medical expenses. As awful as it sounds to say it out loud, the more the victim was damaged by what happened, the higher the settlement amount, all things being equal.
The length of time the abuse: If the abuse took place over a long period, the settlement amount is likely to be higher than if it took place over a shorter period.
The victim's age: Children and young people are often awarded higher settlements than adults, as they are more vulnerable and may have a longer life ahead of them to deal with the consequences of the abuse. This rule has stark exceptions, but younger victims have statistically higher settlement averages.
The jurisdiction: Different states and countries may have different laws and regulations that govern sexual abuse settlements, which may considerably impact the final settlement amount.
The ability of the abuser to pay: The settlement amount may also be influenced by the ability of the defendant to pay. If the defendant is a large corporation or wealthy individual, the settlement amount may be higher, as they have the financial resources to compensate the victim adequately. This is often the most critical factor in the case if you do not have a deep-pocket defendant.
The evidence:  The availability of evidence such as medical records, witness statements, and other documentation can also impact the settlement amount. The more substantial the evidence, particularly a criminal conviction, the more likely the victim will receive a higher settlement.
Finding the Right Lawyer to Fight for You
Our lawyers understand the traumatic impact that childhood sexual abuse can have on a person's life. Our law firm is dedicated to helping survivors of sexual abuse recover compensation for the physical and psychological harm that they have endured.
We are experienced and knowledgeable in handling cases of sexual abuse that have taken place in various institutions, including churches, summer camps, youth recreation programs, schools, religious organizations, and others. Our attorneys approach each case with sensitivity, discretion, and a commitment to securing the best outcome possible for our clients.
If you or a loved one is a survivor of childhood sexual abuse, we encourage you to reach out to us for a free, confidential, and no-risk case evaluation. During this evaluation, we will listen to your story, assess your case, and provide you with information about the next steps you can take to secure the compensation you deserve.
Our goal is to support you and your loved ones in this difficult time and help you find closure and healing. Contact us today to learn more about how we may be able to help you.
More on Sex Abuse Lawsuits