Victims of sexual abuse assault have the right to file civil lawsuits and get financial compensation for what they went through. Maine has recently passed new laws making it easier for abuse victims to seek justice in the civil courts, even decades after the abuse occurred. This post will look at the process of filing sex abuse lawsuits in Maine and review the applicable laws related to sex abuse civil suits. We will also discuss the average settlement value of Maine sex abuse cases and look at recent verdicts and settlements.
---
RELATED CONTENT:
Maine Injury Settlements & Verdicts
Average Verdicts in Maine
---
The Definition of Sexual Abuse or Assault in Maine
Under Maine law, sexual assault or battery is defined as any non-consensual sexual touching or contact. Maine's criminal code defines sexual contact as touching of a person's intimate parts intentionally done for the purpose of sexual gratification or arousal. Maine Crim. Code 17-A-11 § 251.  Under this broad definition, anything from groping breasts at an office happy hour to forcible rape falls under the definition of sexual assault or abuse.
There are 2 critical elements that must be present in order for something to qualify as sexual battery in Maine: (1) sexual intent, and (2) lack of consent. The first element is sexual intent. The plaintiff must show that the defendant engaged in the unwanted touching for the purpose of sexual gratification. Accidentally touching someone's private parts does not count.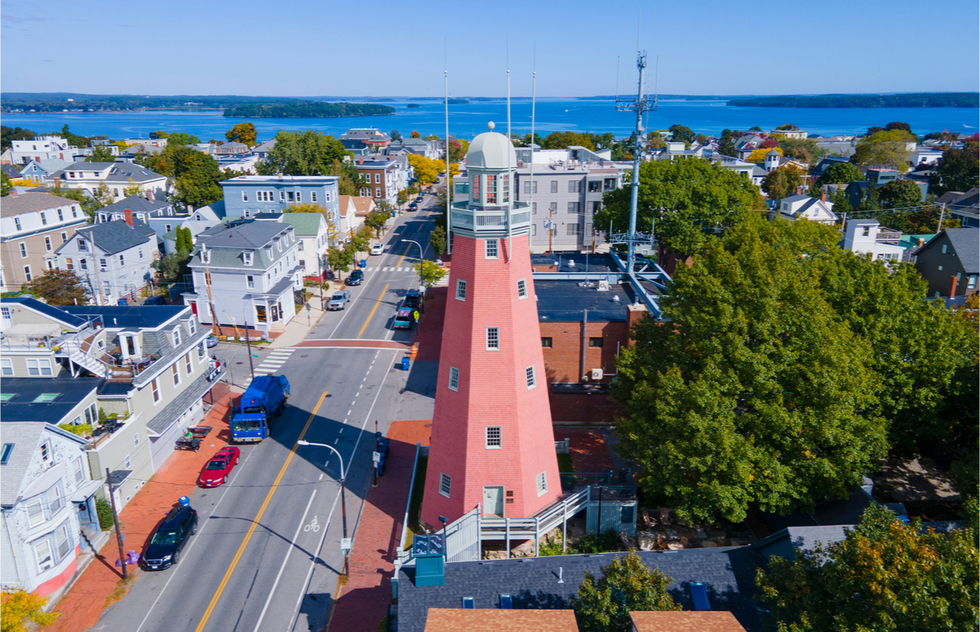 The second element is lack of consent. In order for an intentional touching to qualify as sexual battery it must be done without consent. Legally, children under the age of 18 do not have the capacity to give consent to sexual touching. This means that any intentional sexual contact with a minor by an adult lacks consent and qualifies as sexual battery.
Filing a Civil Lawsuit for Sex Abuse in Maine
Maine law empowers sex abuse victims to file civil lawsuits and seek financial compensation. The right to bring a civil lawsuit is not contingent on whether the victim pressed criminal charges. Abuse victims can file a civil suit regardless of whether they reported the abuse to the police when it happened. It also doesn't matter whether the abuser was convicted.
Victims can bring civil lawsuits for sexual abuse as long as they are presently willing to testify under oath about the facts of the alleged sexual abuse or assault. The victim's testimony can also be supported by other forms of evidence such as medical records or fact testimony from other witnesses.
If you file a sexual abuse lawsuit in Maine, the case will be public record. However, you  may be able to keep your name and identity confidential. Maine's court rules allows victims in these situations to keep their name confidential and use "Jane Doe" or initials in the court filings.
Getting Money in Maine Sex Abuse Lawsuits
The most obvious defendant in a civil lawsuit for sexual abuse is the person who committed the abuse. The problem is that in 99% of cases suing the abuser won't get you anything because they won't have money to pay any verdict or settlement. The only exception to this is if the abuser is someone who is very wealthy.
The only way to get actual money compensation in a civil lawsuit for sex abuse is to sue a third party for negligence in connection with the abuse. Common examples of third parties who can be sued in sex abuse lawsuits include schools, youth organizations (e.g., Boy Scouts), gyms, etc. These parties can be held liable in a civil case if the plaintiff can show that they their negligence somehow enabled the abuse to occur or to continue. Third parties in sex abuse lawsuits can also be held liable if they attempted to cover up abuse incidents after the fact.
Let's consider a very typical example of how third parties can be held liable for sex abuse. Let's say that a guard at a juvenile detention facility is sexually abusing inmates. Several of these victims file complaints, but the facility basically ignores them and allows the guard to continue his abuse. The victim can file a civil lawsuit against the detention facility (or the County that operates it) for negligently failing to investigate and protect them from abuse.
Maine Statute of Limitations for Sex Abuse Civil Lawsuits
In 2021, Maine's state legislature passed a new law that retroactively lifted the statute of limitations on civil lawsuits based on childhood sex abuse. This means that victims of childhood sexual abuse in Maine can now file a civil lawsuit no matter how long ago that abuse occurred. Maine's new SOL law for child abuse civil cases has earned a perfect score from the victim advocacy organization Child USA.
The law lifting the statute of limitations only applies to sex abuse lawsuits in which the victim was a child. If the abuse occurred when the victim was an adult, the general statute of limitations is still applicable.
Settlement Value of Sex Abuse Lawsuits in Maine
The settlement value of Maine sex abuse lawsuits against third parties such as schools, churches or corporations is based on a number of factors. Below is a list of the primary factors that tend to drive the value of these sex abuse cases up or down.
Evidence: The strength and quality of the evidence is one of the most important factors impacting the value of abuse cases. When there is solid, reliable evidence to substantiate the abuse allegations made by the plaintiff, the case has a much higher value.
Severity: The severity and nature of the sexual abuse can also drive the value of the case upward. The frequency and duration of the abuse also come into play here. Cases involving very young victims, violence or particularly repulsive acts or circumstances will always have a higher value.
Third Party Liability: To have any real settlement value, a sex abuse civil lawsuit needs to have a viable negligence claim against a third party defendant with deep pockets such as a school or church.
Your Lawyer: The experience and skill of the attorneys representing both the victim and the church or company can influence the settlement process and the final settlement amount. The best Maine sex abuse lawyers get higher settlement amounts for their clients.
Maine Sex Abuse Settlements and Verdicts
Prior settlements and verdicts cannot offer an accurate prediction of what your case will be worth. They can help provide a general understanding of the range of potential compensation but should be considered in conjunction with other case evaluation tools to accurately determine the value of your claim. There are not enough reported settlements and verdicts from Maine to provide a full picture, so the list below includes out-of-state sex abuse cases.
$500,000 Verdict (Washington 2021): Plaintiff, a minor student at a special needs school operated by the defendant school district, was sexually abused by a fellow student at the school. The other student had a history of sexual aggressive and prior offenses and the lawsuit alleged that the school was negligent in not taking appropriate precautions.
$850,000 Settlement (Oregon 2021): Mother filed complaint with the police department that her toddler was being sexually abused by her father during her joint custody time with him. The complaint was forwarded the to the State of Oregon, Department of Human Services (DHS). Despite repeated notices, lawsuit alleges that DHA failed to protect her daughter from the sexual abuse which continued for years.
$200,000 Settlement (Pennsylvania 2017): A female high-school student in the reportedly suffered severe and ongoing psychological damage as a result of abuse by the district's basketball team coach. The abuse included 15 sexual encounters that lacked consent because the girl was under 18. Lawsuit alleged that the school district was negligent in failing to protect the plaintiff from the abuse.
$1,200,000 Settlement (Maine 2016): In August 2016, the Diocese of Portland once again reached a settlement, this time with six men who claimed they were victims of abuse by Rev. James Vallely during their childhood years. The abuse took place from the 1950s to the 1970s. The total settlement amount reached an estimated $1.2 million. Details regarding how the settlement would be divided among the men were not disclosed, as they preferred to keep that information private.
$210,000 Verdict (Maine 2012): A 20-year-old female suffered emotional distress when she was sexually abused as a child by the male defendant. The plaintiff contended that the defendant sexually molested her and that his negligence caused permanent emotional distress. The defendant denied liability. An additional female was also sexually abused as a child by the male defendant and received an award. The plaintiff's award included punitive damages.
$200,000 Settlement (Maine 2009: The Diocese of Portland agreed to a settlement of $200,000 with a woman who had alleged sexual abuse by Rev. James Vallely in 1976 when she was just 11 years old and serving as an altar server at St. Michael's parish in South Berwick. Unfortunately, Vallely passed away in 1997.
$750,000 Settlement (Maine 2001): A 15-year-old female suffered severe emotional distress and underlying psychological problems after she was repeatedly and violently sexually abused by the defendant merchant marines. Testimony revealed that the plaintiff suffered a history of early age sexual molestation. The plaintiff testified that she was 'owned' by the defendants and contended that she was forced to perform sexual acts. The maritime academy and other midshipmen settled prior to trial.
$1,085,000 Verdict (Maine 2000): An 11-year-old minor male suffered sexual abuse by the third-named defendant scout leader of the co-defendant scout council as a member of the defendant private club. An anonymous letter was sent to the defendant alleging the abuse and the defendant and third-named defendant investigated and found no proof of abuse. The abuse took place over a period of one and one-half years.
Contact Us About Maine Sex Abuse Lawsuits
If you were the victim of sexual abuse and want to file a sex abuse lawsuit in Maine, contact us today at 800-553-8082.