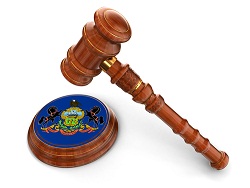 Here are some interesting malpractice statistics in Pennsylvania: 
Doctors won 77% of the medical malpractice cases that went to a jury trial. In fact, there is not a single jurisdiction in Pennsylvania where the plaintiff had a winning record
1,546 health care negligence lawsuits were filed in Pennsylvania. Last year, the number was 1,510.  Putting this in context, this is down 43% from 2000-02.  Philadelphia, long considered to be the plaintiffs' home field in Pennsylvania, filings are down 68% from 2000-02.