The post is about the settlement compensation payouts you can expect in Pennsylvania.
A recent study of jury verdicts found that the average personal injury jury verdict in Pennsylvania is $903,705.00.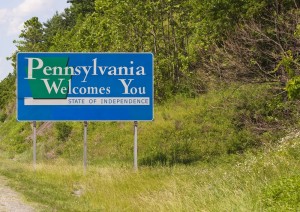 Now let's turn the kaleidoscope and look at the median.  If you remember from the 9th grade, the median is found by ranking the data from biggest to smallest and then identifying the middle of the data so that there is an equal number that is larger and smaller on each side.  If you had 1001 data points, the 500th biggest number would be in the middle.
For many data groups, the gap between the average and the median is the same or very close to it.  With personal injury verdicts, they are usually light-years apart.  This is reflected in this new study that just came out in Pennsylvania.  The median compensatory award in Pennsylvania in the study was $45,000.00
Which number is more beneficial? Most personal injury outcome watchers view the median as the more useful number.
Why?  Because the highest Pennsylvania verdict in the study was $85,000,000.00.  This skews the data across the board.  The $85 million case involved a Penn medical student who stepped into an uncovered manhole in Philadelphia.  He collected, under a high-low agreement, $18,000,000.
But that $85 million remains the statistical number and skews that data.  From a statistical standpoint, we see that the average can be significantly skewed by a few values that are not remotely representative of the jury verdicts.  So the median generally provides a better representation of the Pennsylvania verdict data.
One other thing worth mentioning for context: this is only Plaintiffs' verdicts where the Plaintiff received a monetary award from the jury.  According to the study, this happens in 38% of personal injury cases in Pennsylvania.
What Verdict Statistics Mean for
Your

Case

I think statistics like this tell us a lot about the big picture of personal injury cases in Pennsylvania.  I think it is helpful for Pennsylvania personal injury lawyers who practice over a large swath of the state.

What do these verdict statistics mean for your case?   The answer is clear: absolutely nothing.  There are so many — SO MANY — factors that make up the value of a personal injury case.  There is no settlement calculator or formula. Your case's true value is disconnected from the average or median settlement or verdict statistics.  Hundreds of people come to our website every single day looking for information on the settlement value of their claim.  We break down jury and settlement data by venue and injury type — the two most reliable factors in predicting how much your case is worth.  But even those are just pieces of the mosaic that scratch the surface of estimating the case's value.  You can also look at sample verdicts (here are some from Pennsylvania in 2015).  But you will be left with a broad range when you add all of these things up without the experience or the general understanding of how insurance companies and juries value cases.

How do you narrow that range?  Only an experienced lawyer who has settled thousands of cases in that jurisdiction can get you there.
Pennslyvania Personal Injury Jury Verdicts
January 2023 Pennsylvania: $275,000 Settlement: A 26-year-old male bicycle rider was struck and killed by a vehicle at an intersection after the driver of the vehicle was served alcoholic beverages at defendant Keelersville Club. Wrongful death action was brought against the club under the Pennsylvania dram shop statute. The case settled out of court for what was presumably policy limits (otherwise a wrongful death of a 26 year old would have had a much higher value).
January 2023 Pennsylvania: $250,000 Settlement: A wrongful death action was filed after decedent driver turned into an intersection and was struck by an oncoming vehicle driven by defendant. The $250k settlement was probably the maximum policy limit for the defendant's insurance. Otherwise this would have been a very high-value case because the decent had 2 young children.
December 2022 Pennsylvania: $25,000,000 Verdict: A 73-yearl-old former pipefitter alleged that he developed asbestosis from exposure to asbestos while working at several companies in the 1970s. He brought a premises liability case against the companies for failure to provide safe work environment. Jury in Philadelphia awarded $25 million. This is very big verdict for a case involving asbestosis, a non-life threatening condition related to asbestos exposure.
November 2022 Pennsylvania: $105,000 Verdict: The plaintiff was a passenger on a bus operated by defendant Southeastern Pennsylvania Transportation Authority (SEPTA). She claimed she stepped around a stroller obstructing the aisle and the driver slammed on the brakes, causing her to be thrown toward the front of the bus. Injuries were not specified (which usually means soft-tissue).
July 2022 Pennsylvania: $1,278,212 Verdict: The plaintiff reportedly suffered multiple fractured teeth and a right ankle injury, requiring multiple surgeries, when he tripped and fell down exterior steps at a restaurant operated by defendant White Dog Cafe.  The plaintiff alleged that the defendant was negligent in failing to properly inspect the premises, failing to warn of defects with the steps, and failing to comply with building codes. The jury in Philadelphia awarded a very large verdict for a slip and fall case.
2021, Pennsylvania: $3.1 Million Verdict.  A man driving a dump truck crashes when the truck's KTUSA-manufactured tires peeled apart.  He suffers neurological injuries.  KTUSA's lawyers blamed the man's company for overusing the wheels.  After a two-week trial in October 2021, a jury disagreed and awarded $3.1 million, including $1.8 million in pain and suffering.
2020, Pennsylvania: $120,000 Verdict. This premise liability case involved a woman who slipped and fell on ice on the sidewalk of a commercial property. The ice was hidden in the cracks and depression of an uneven and broken sidewalk. She suffered severe head, neck, and lower extremity injuries. The woman sued the property's owner for failing to maintain the sidewalk and failing to adequately design it. A Philadelphia jury awarded $125,000 in damages.
2019, Pennsylvania: $2,500,000 Verdict. A 75-year-old man died from an anoxic brain injury caused by a spinal cord injury and subarachnoid hemorrhage. This occurred two weeks after his wheelchair fell down concrete stairs. Before the fall, he had his pupils dilated, which impacted his vision. He initially arrived at the emergency department complaining of pain and tearing to his eyes. The hospital staff diagnosed him with a right cornea abrasion and dilated his eyes. They also administered antibiotic treatment and discharged him home. His estate alleged that his eyes did not fully recover from dilation at discharge. The hospital denied negligence, claiming that the eye examination did not cause his subsequent fall. A Philadelphia jury awarded the estate $2,500,000.
2019, Pennsylvania: $50,000 Verdict. A man was a business invitee to a Philadelphia-based wholesale food service supplier.  He slipped and fell on water while walking around the produce area. The man sustained multiple disc bulges as a result. He sued the business for failing to keep the floors dry and failing to properly inspect the premises. The supplier denied liability, claiming that the man's actions alone caused his injuries. A Philadelphia jury apportioned 55.6 percent liability to the business and 44.4 percent liability to the man. They determined the damages amounted to $50,000, while the recovery was $27,800.
2019, Pennsylvania: $200,000 Verdict. A man suffered undisclosed injuries after his vehicle was rear-ended at a red light. The other driver was on his cell phone at the time of the accident. He sued the other driver for driving too fast, failing to yield right-of-way, and driving distracted. He also sued his UIM insurer, Geico, for refusing to pay UIM benefits. The Montgomery County jury awarded $200,000.
2019, Pennsylvania: $2,780,000 Verdict. A sheet metal mechanic helped install a baseball park's stainless steel exhaust duct system. Another subcontractor employee operated a motorized pallet jack and backed into his right heel. He was diagnosed with plantar fasciitis and chronic pain. The man underwent a planar fasciotomy and tarsal tunnel release within eight months. He continued to experience sharp foot pain that was treated with cortisone injections. The man testified that he could no longer work as a sheet metal mechanic. He was out of work for two years but returned to full-time work with restrictions. The subcontractor contested the injuries, claiming that his pain complaints were subjective. They also claimed that his diagnostic films showed no fractures or tears. The Dauphin County jury awarded the man $2,780,000.
Pennsylvania Personal Injury Law
Let's look at some of the most important elements of Pennsylvania personal injury law.
Pennsylvania Personal Injury Statute of Limitations
The statute of limitations for personal injury claim in Pennsylvania is generally two years from the date of the injury or accident. This means that if you are injured due to the negligence of another person or entity, you generally have two years from the date of the injury to file a lawsuit.
There are some exceptions to the two-year statute of limitations. For example, if the injury was not immediately apparent or was the result of exposure to a toxic substance, the statute of limitations may be extended. In cases involving minors, the statute of limitations may be extended until the minor reaches the age of 18.
Do yourself a favor: if you have a possible claim, don't want until the statute of limitations gets close to expiring before calling a Pennsylvania personal injury lawyer. First, there are so many statute of limitations exceptions that it sometimes swallows the rule.   But just as importantly, pursuing a personal injury claim can be a complex and time-consuming process that requires careful planning, investigation, and legal strategy. By waiting until the last minute, most personal injury lawyers won't take your case even if it has great promise.
No Cap on Damages in Pennsylvania
In Pennsylvania, there is no cap on damages in personal injury cases. This means that plaintiffs can potentially recover an unlimited amount of damages for their losses, including medical expenses, lost wages, pain and suffering, and other related costs.
It's important to note, however, that Pennsylvania does have a cap on punitive damages. Punitive damages are a type of damages that are intended to punish the defendant for particularly egregious behavior, such as intentional or reckless conduct. In Pennsylvania, punitive damages are limited to 200% of the compensatory damages awarded, or $500,000, whichever is greater.
Pennsylvania does not require actual malice for punitive damages.  So you see punitive damages come into play in car accident, medical malpractice, and product liability claims in Pennsylvania.
More Resources