This page looks at the settlement and trial value of personal injury cases in California.   This page was last updated on July 7, 2020.
Jury Verdict Research found that the average money damage award for personal injury trials in California is $1,814,094. The median verdict, perhaps a better statistic, is $114,305.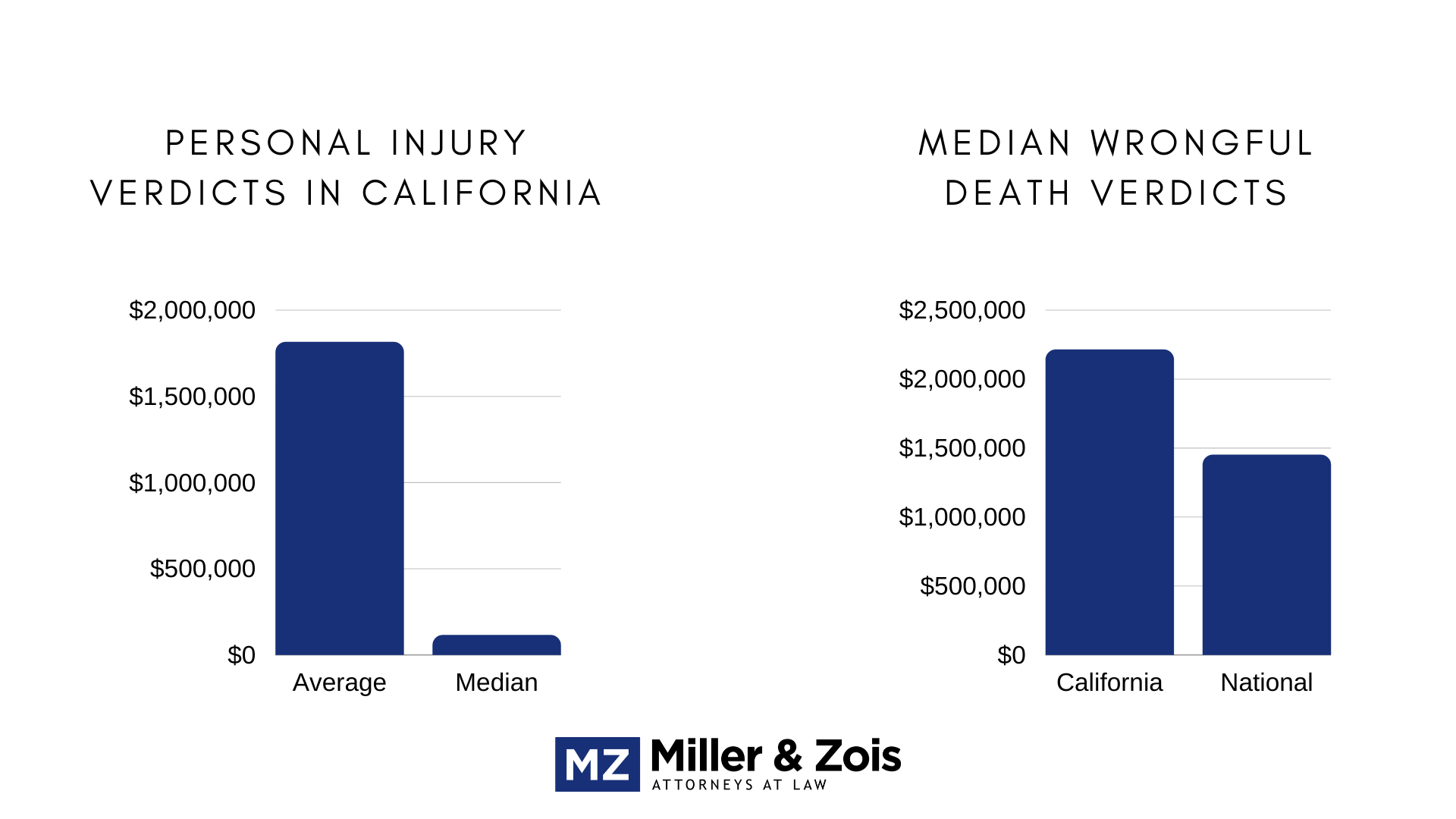 What is the median verdict in a California wrongful death case?