This page looks at the settlement and trial value of personal injury cases in California.  This page was last updated on January 18, 2023.
What Is a California Personal Injury Case Worth?
One study found that the average money damage award for personal injury trials in California is $1,814,094. The median verdict, perhaps a better statistic, is $114,305.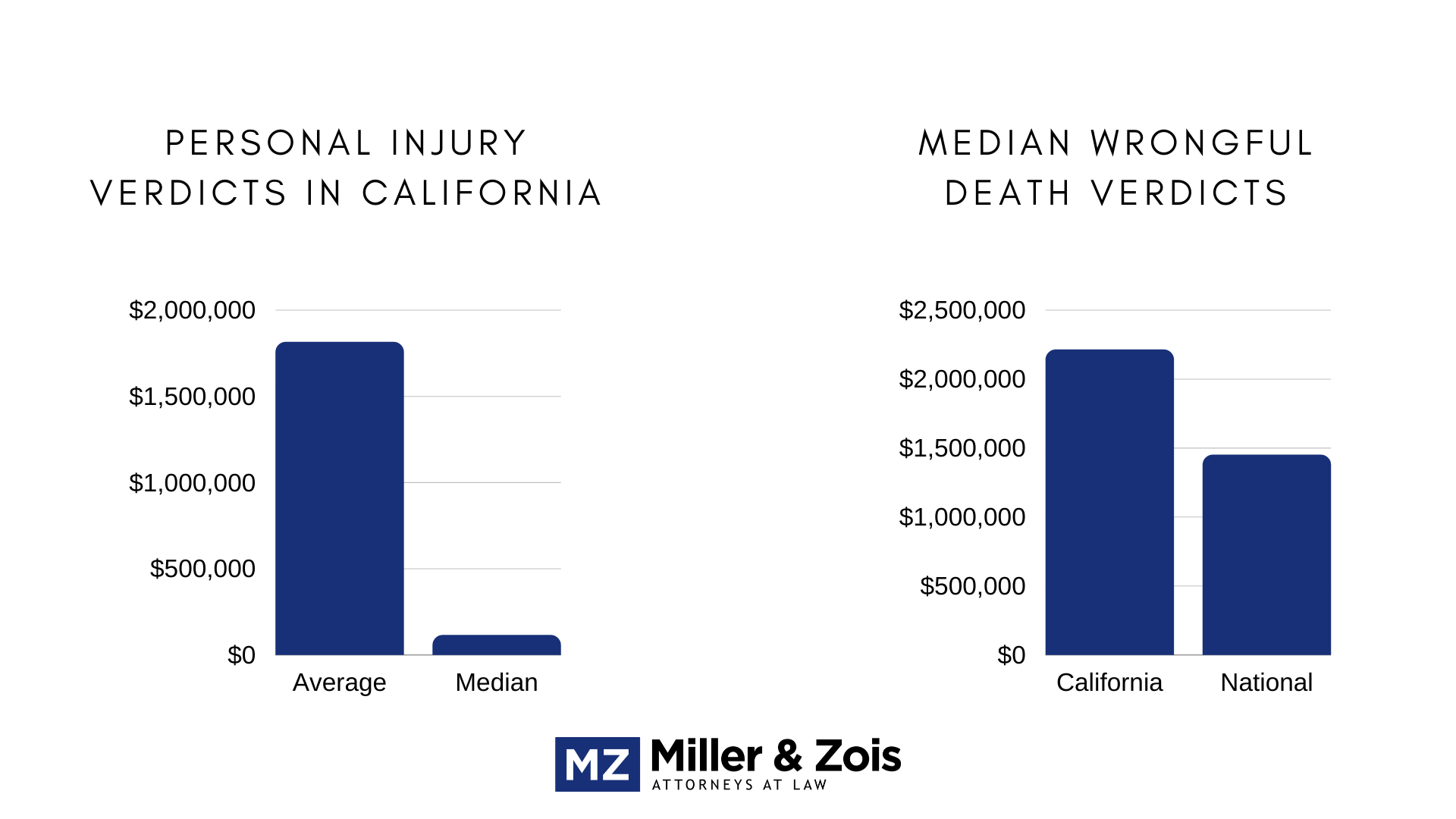 What is the median verdict in a California wrongful death case?