Here are some interesting malpractice statistics in Pennsylvania:
Doctors won 77% of the medical malpractice cases that went to a jury trial. In fact, there is not a single jurisdiction in Pennsylvania where the plaintiff had a winning record
Less than a fourth of malpractice lawsuit filed in Pennsylvania were in Philadephia in 2021.  This is part of a downward trend of less malpractice lawsuits being filed in Philadelphia.
Speaking of Philadelphia, defendants won more cases than they lost.  Twenty medical error cases went to trial.  Plaintiffs won 9 of 20.  Last year, malpractice plaintiffs won 11 of 20. So over the last two years, winning a malpractice case in Philadelphia is statistically a coin toss.
There were 6 verdicts in excess of $1 million in the state of Pennsylvania.  There were no verdicts over $5 million.
More than half of Pennsylvania's jurisdictions (34 of 61) had no malpractice verdicts.
Plaintiffs did better in bench trials where the trial judge decides liability and damages, winning 60%.  This is a small sample size (3 of 5) but it underscores that in many areas of Pennsylvania, the juries are tough on plaintiffs.
According to the National Practitioner Data Bank, which is a repository of medical malpractice claims data in the United States, Pennsylvania had the fourth-highest number of medical malpractice payouts in the country from 2012 to 2016. During that period, there were 9,627 medical malpractice payouts in Pennsylvania, with a total payout of $4.14 billion. The most common reason for medical malpractice claims in Pennsylvania was diagnostic errors.
In 2019, the Pennsylvania Patient Safety Authority released a report on medical malpractice claims in the state. The report analyzed data from medical malpractice insurers and found that there were 11,318 medical malpractice claims in Pennsylvania between 2012 and 2018. The most common types of medical errors that led to malpractice claims were surgical errors, medication errors, and diagnosis errors. The report also noted that the most common injuries resulting from medical malpractice were related to treatment complications, infections, and death.
What does this tell you about the value of your own medical malpractice case in Pennsylvania or anywhere else? Absolutely nothing.  First, you have to keep in mind that the majority of medical malpractice cases settle.  The cases that do go to trial usually go to trial for idiosyncratic reasons. The door swings both ways on why this case went to trial.
Sometimes it is because the plaintiff demands to go to trial regardless of the settlement offer or the plaintiffs' attorney has no clue how to value a case.  Conversely, cases go to trial because the doctor refuses against all logic to agree to the settlement (which can have a persuasive or binding effect depending on the jurisdiction) or the insurance company refuses to see a case clear.   We have had a lot of zero offers in cases where we have gotten millions.   You can't tell me the settlement value of those cases was zero.  But these insurance companies are not always rational in their approach. If you cannot rely on jury verdicts to value your case, what can you rely upon to assist you in predicting the trial or settlement value of the case?
On our website, we offer a lot of case summaries of our cases and claims, pursued by other lawyers in different types of medical malpractice cases, that includes both settlements and verdicts.  I think settlements are a better predictor of case value than verdicts. Then again, those too, are impossible to use as a guide.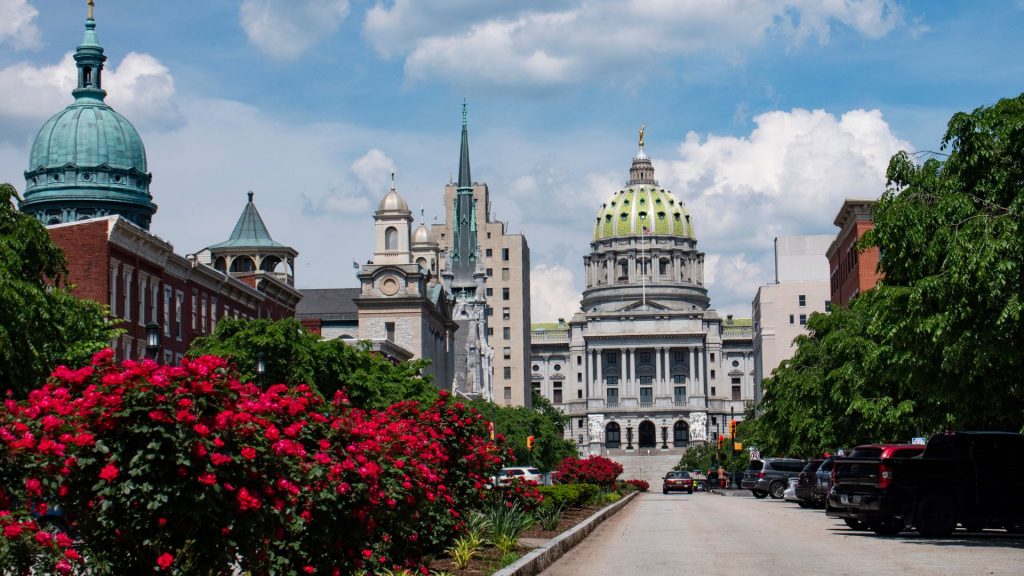 There are facts about the case you don't know, jurisdictional differences you can fully appreciate, and that one side may have dramatically undervalued or overvalued the case. So what do you do if you are desperate to better understand the value of your case, whether you're a victim or a lawyer with a case?
I think you look at everything you can.  You do look at jury verdicts and settlement statistics and other cases with the same injuries (or wrongful death).  You will not get a value.  But you might piece together a range.
Pennsylvania Medical Malpractice Verdicts and Settlements
$1,800,000 Settlement (Pennsylvania 2023): 61-year-old man died from a pulmonary embolism just weeks after he underwent an ultrasound study. The wrongful death lawsuit alleged that the defendants negligent in failing to properly diagnose and treat the decedent's DVT, failing to properly read, interpret and report the results of the Doppler ultrasound study, failing to refer the decedent to the necessary medical specialists.
$700,000 Verdict (Pennsylvania 2022): The plaintiff was diagnosed with chordoma (spine cancer) 2 years after undergoing an MRI of his spine to look for cancer. His malpractice lawsuit alleged that the radiologist was negligent in failing to properly interpret the MRI performed in September 2011, failing to diagnose chordoma, and failing to alert the ordering physician that the appearance of the mass was consistent with a chordoma.
$750,000 Settlement (Pennsylvania 2022): 4-day-old infant died from bowel necrosis and sepsis. Lawsuit contended the defendants were medically negligent by failing to timely diagnose and treat neonatal sepsis, failing to treat with antibiotics in a timely manner, and failing to recognize the decedent's signs, symptoms and risk factors for neonatal sepsis, including his mother's urinary tract infections and E coli during pregnancy.
$1,500,000 Settlement (Pennsylvania 2020): A 58-year-old man presented to an urgent care facility with lower abdominal and groin pain. The PA-C diagnosed him with a urinary tract infection. The man received antibiotics and anti-nausea medication. His pain failed to resolve. Hours later, his wife took him to the emergency room. The man died from an abdominal aortic aneurysm shortly after being admitted. His surviving family alleged that the PA-C's failure to properly diagnose and treat the man's condition caused his death. This case settled for $1,500,000.
$10,838,000 – Verdict (Pennsylvania 2020): A 45-year-old man presented to the hospital with back pain. He underwent an MRI to determine its cause. During the procedure, the man experienced an allergic reaction to the contrast dye. He was left with permanent brain damage. The man's father alleged that the hospital's negligence caused this. The hospital denied liability. It argued that unrelated conditions caused the man's brain damage. The Blair County jury returned a plaintiff's verdict and awarded $10,838,000.
$935,000 – Settlement (Pennsylvania 2020): A 14-month-old boy came under the care of a facility for ventilator-dependent children. He became cyanotic while being bathed. The facility staff could not find the oxygen tank key. This left the boy without additional oxygen for 25 minutes. He developed severe neurological injuries. The staff took him off life support three weeks after the cyanotic episode. The boy's parents alleged that the facility's negligent care caused his death. They claimed its staff failed to properly evaluate his tracheostomy tube and have an oxygen tank key readily available. This case settled for $935,000.
$600,000 – Settlement (Pennsylvania 2020): A 61-year-old man presented to his dentist for a routine oral exam. The dentist noticed a cheek lesion. He discharged the man without providing follow-up instructions or ordering additional testing. About a year and a half later, the man had the lesion biopsied. The dentist determined that it was negative for cancer. The man then consulted an oral surgeon who biopsied the lesion and referred him to an oncologist. He ultimately received a squamous cell cancer diagnosis. The man died shortly after. His widow alleged that the dentist's failure to properly test his cheek lesion delayed his cancer diagnosis and treatments. This case settled for $600,000.
$3,500,000 – Settlement (Pennsylvania 2019): A newborn boy was delivered via C-section. He sustained hypoxic-ischemic encephalopathy. The boy developed spastic cerebral palsy, dystonia, blindness, and hearing loss. He required round-the-clock care. The boy's mother alleged that the hospital's negligence caused his permanent injuries. She claimed its staff failed to timely admit her, appreciate her preeclampsia and gestational diabetes, and timely perform an emergency C-section that would have prevented a placental abruption. This case settled for $3,500,000.
$11,000,000 – Verdict (Pennsylvania 2019): A 38-year-old woman vaginally delivered her second child. During the delivery, she suffered severe vaginal tearing and a rectovaginal fistula. The woman underwent multiple procedures. She was left with sexual dysfunction, secondary infertility, bladder and bowel incontinence, and uncontrollable flatulence. The woman's marriage also ended because of her permanent injuries. She alleged that the hospital staff's negligence caused them. The woman claimed they failed to appreciate her complicated first labor, perform a biophysical profile test, and order a C-section. The Bucks County jury awarded her $11,000,000.
$700,000 – Settlement (Pennsylvania 2019): A 77-year-old man came under a rehabilitative facility's care. During his stay, he suffered right-side hemiplegia, facial droop, and drooling. The on-duty physician and nurse were notified of the man's condition. However, they failed to call 911 or send him to the hospital. Four days later, his son instructed the facility to rush him to the hospital. An MRI revealed a stroke. The man was diagnosed with decreased right lower extremity strength and immobility. He was permanently bedridden and required round-the-clock care. The man went into fatal cardiac arrest a year later. His son alleged that the rehabilitative facility's failure to timely detect and treat his stroke ultimately caused his death. The rehabilitative facility disputed the allegations. This case settled for $700,000.
$5,715,964 – Verdict (Pennsylvania 2018): A 19-year-old man jumped out of a hospital's 4th-floor window.  Awful injuries: feet, ankle, wrist, jaw, and back fractures. The man alleged that the hospital's negligence caused his permanent injuries. He claimed they failed to properly evaluate his mental health, determine that he was prone to self-harm, and failed to provide a patient sitter. The hospital denied negligence. A Philadelphia jury awarded him a $5,715,964 verdict.