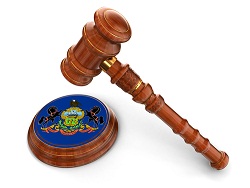 Here are some interesting malpractice statistics in Pennsylvania for 2013:
Doctors won 77% of the medical malpractice cases that went to a jury trial. In fact, there is not a single jurisdiction in Pennsylvania where the plaintiff had a winning record in 2013.
1,546 health care negligence lawsuits were filed in Pennsylvania in 2013.  In 2012, the number was 1,510.  Putting this in context, this is down 43% from 2000-02.  Philadelphia, long considered to be the plaintiffs' home field in Pennsylvania, filings are down 68% from 2000-02.
Speaking of Philadelphia, defendants won more cases than they lost.  Twenty medical error cases went to trial in 2013.  Plaintiffs won 9 of 20.  In 2012, malpractice plaintiffs won 11 of 20. So over the last two years, winning a malpractice case in Philadelphia is statistically a coin toss.
There were 6 verdicts in excess of $1 million in the state of Pennsylvania.  There were no verdicts over $5 million.
More than half of Pennsylvania's jurisdictions (34 of 61) had no malpractice verdicts in 2013.
Plaintiffs did better in bench trials where the trial judge decides liability and damages, winning 60%.  This is a small sample size (3 of 5) but it underscores that in many areas of Pennsylvania, the juries are tough on plaintiffs.
What does this tell you about the value of your own medical malpractice case in Pennsylvania or anywhere else?  Absolutely nothing.  First, you have to keep in mind that the majority of medical malpractice cases settle.   The cases that do go to trial usually go to trial for idiosyncratic reasons.
The door swings both ways on why this case went to trial.   Sometimes it is because the plaintiff demands to go to trial regardless of the settlement offer or the plaintiffs' attorney has no clue how to value a case.  Conversely, cases go to trial because the doctor refuses against all logic to agree to the settlement (which can have a persuasive or binding effect depending on the jurisdiction) or the insurance company refuses to see a case clear.   We have had a lot of zero offers in cases where we have gotten millions.   You can't tell me the settlement value of those cases was zero.  But these insurance companies are not always rational in their approach.
If you cannot rely on jury verdicts to value your case, what can you rely upon to assist you in predicting the trial or settlement value of the case?  On our website, we offer a lot of case summaries of our cases and claims, pursued by other lawyers in different types of medical malpractice cases, that includes both settlements and verdicts.  I think settlements are a better predictor of case value than verdicts.
Then again, those too are impossible to use as a good guide.  There are facts about the case you don't know, jurisdictional differences you can fully appreciate, and the fact that one side may have dramatically undervalued or overvalued the case.
So what do you do if you are desperate to better understand the value of your case, whether you're a victim or a lawyer with a case?    I think you look at everything you can.  You do look at jury verdicts and settlement statistics and other cases with the same injuries (or wrongful death).  You will not get a value.  But you might be able to piece together a range.