The Assemblies of God recently settled a sexual assault lawsuit filed by a group of men who claimed that they were abused as children while participating in the Royal Rangers Christian youth program. The amount of the settlement was not disclosed. This case marks a continuing trend in which various religious organizations have had to settle lawsuits for clergy sex abuse occurring in one of their youth programs.
---
RELATED POSTS:
---
About the Royal Rangers
The Royal Rangers activity-based church ministry for boys of all ages. It's sort of like a Christian boy-scout program. The Royal Rangers are affiliated with the Assemblies of God church. The stated mission of the Royal Rangers is to "evangelize, equip, and empower the next generation of Christlike men and lifelong servant leaders." The Royal Rangers have chartered groups in several states, including Oregon, Pennsylvania, California, Idaho, and North Carolina.
Adult mentors who participate in the Royal Rangers program are church members or ministers. The individual churches assume the obligation for screening mentors and supervising their activities with the underage children in the program.
Sexual Abuse Lawsuits Against Royal Rangers
In August 2021, the Assemblies of God settled 2 separate lawsuits for an undisclosed amount with a group of Oregon men who participated in the Royal Rangers program as children.
The first lawsuit was filed in 2016 by 3 plaintiffs who alleged that Assembly of God pastor Todd Scott Clark and Royal Ranger leader Ralph Wade Gantt sexually abused them in the 1980s. They claimed the abuse occurred while they were participating in Royal Rangers' activities and events. Both Clark and Gantt were criminally convicted of sexual assault crimes in 1988 for incidents that were not related to the Royal Rangers.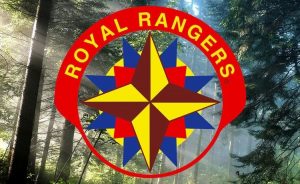 Two years later in 2018, another group of 6 men in Oregon filed a lawsuit against Assemblies of God making nearly identical allegations. These men alleged that they were sexually assaulted and raped by Todd Clark and Ralph Gantt during their childhood. The alleged assaults occurred while the boys were participating in sleepovers as part of the Royal Rangers program. The lawsuit claims that the boys notified the church leaders but their allegations were summarily dismissed and nothing was done.
Both of these lawsuits sought to hold the church liable for the sexual abuse under an agency theory. Since the church was responsible for the Royal Ranger program and supervising mentors participating in the program, it could be held legally liable in a civil suit for the acts of abuse committed during the program. The 2018 lawsuit was made possible by recent changes in Oregon law that extended the statute of limitations for bringing lawsuits like this involving sexual abuse during childhood.
Another Royal Rangers Mentor Charged with Sex Abuse
In September 2020, Michael Schechterly, a judge in Perry County Pennsylvania who also happened to be a mentor in the Royal Rangers program, was charged with sexually abusing a 12-year-old boy. Schechterly met his abuse victim in the Royal Rangers program, although it's not clear that the incidents of sexual abuse occurred during Royal Rangers events or programs.
Verdicts and Settlement in Other Sexual Abuse Lawsuits
Although the amount of the recent settlement in the Royal Rangers sex abuse lawsuits was not disclosed, we can get a good idea of what the settlement amount could have been by looking at payouts in prior sex abuse cases.
2021, Florida: $6,000,000 Verdict. A 17-year-old girl accused her high school teacher of sexual harassment and abuse. She alleged that school employees received complaints of the teacher's sexual predation. The girl also alleged that the school board failed to investigate these complaints and protect female students from his abuse. A jury awarded her $6,000,000.
2019, Illinois: $2,500,000 Verdict. A woman accused her former kindergarten teacher of sexual abuse. She claimed his abuse left her with severe emotional distress. The woman alleged that the school district failed to perform a background check on the teacher, supervise him, enforce sexual abuse prevention policies, prohibit him from being alone with her, and train students and employees on sexual abuse signs, prevention, and reporting. The jury awarded $2,500,000.
2019, Florida: $4,500,000 Verdict. A woman accused a United Methodist Church minister and licensed mental health counselor of sexual abuse. She reported that he manipulated her into sexual relations during counseling sessions. The woman claimed that the abuse caused her to suffer from depression, severe emotional distress, anxiety, humiliation, concentration difficulties, nightmares, eating difficulties, post-traumatic distress disorder, and suicidal thoughts. She alleged negligent retention against the United Methodist Church. The jury awarded $4,500,000.
2019, California: $1,975,000 Settlement. A woman accused two police officers of sexual assault. She reported that it occurred after they arrested her for drug possession. The woman claimed they drove her to an out-of-the-way location and coerced her into sex. She also claimed they threatened to imprison her if she reported on them. The woman made sexual battery, sexual assault, intentional infliction of emotional distress, and false imprisonment claims. This case settled for $1,975,000.
2015, Minnesota: $8,166,000 Verdict. A man accused a Catholic priest of sexual abuse. The man reported that the abuse occurred during a trip when he was 13 years old. He also alleged that the local diocese knew of the priest's misconduct and failed to protect minors from him. The jury awarded $8,166,000.
Contact Us About Sexual Abuse Lawsuits
Call our sexual abuse lawyers at 800-553-8082 for a free consultation or try reaching out online or by text at 410-835-4103.