If you were the victim of sexual abuse or assault, either as a child or an adult, you have the right to bring a civil lawsuit against both your abuser and any school, company, or organization that might be liable for the abuse. In this post, we will provide a brief overview of sexual abuse lawsuits in New York. We will explain the applicable statute of limitations for sex abuse civil cases in New York and the potential settlement value of these cases.
---
NEWS & UPDATES:
May 2023: A jury in Monroe County awarded a man in his 60s $95 million in a sexual abuse lawsuit brought against a catholic priest (Foster Rogers) for sexual abuse that occurred in 1979. The verdict is the largest award ever for a child sex abuse civil lawsuit brought under New York's new Child Victims Act, which removed legal barriers to enable victims of child sexual abuse to bring civil claims.
November 2022: The New York Adult Survivors Act (ASA) became law this month. The ASA eliminates the statute of limitations on all sex abuse civil lawsuits involving adult victims. The law is temporary, however, and the elimination of the SOL will only last for 1-year.
May 2021: The Roman Catholic Diocese of Buffalo filed for Chapter 11 bankruptcy earlier this month after facing over 400 sex abuse claims. The diocese has paid out over $17 million in settlements to survivors.
March 2021: The Diocese of Rockville Centre, which serves Nassau and Suffolk counties on Long Island, recently filed for Chapter 11 bankruptcy due to the mounting costs of settling sex abuse claims. The diocese has paid out more than $62 million in settlements to over 350 survivors since 2017.
September 2019: Roman Catholic Diocese of Rochester filed for Chapter 11 Bankruptcy due to the growing number of sexual abuse civil lawsuits being brought against it. The Rochester Diocese has assets estimated between $50-100 million, while its financial liabilities range from $100-500 million. A settlement fund will likely need to be created and adequately funded by the diocese for current and future sexual abuse survivors in order for a court to approve the bankruptcy.
---
What Qualifies as Sexual Abuse in New York?
The legal definition of sexual abuse or sexual assault in New York is essentially the same as it is in other states. Under New York law, any form of unwanted and intentional sexual touching or contact can qualify as sex abuse. The touching can be considered "sexual" when it involves a person's intimate body parts.
As a practical matter, sex abuse can range from groping to forcible rape. The 2 key elements that must be present to meet the definition of sexual abuse are: (1) physical touching, and (2) lack of consent.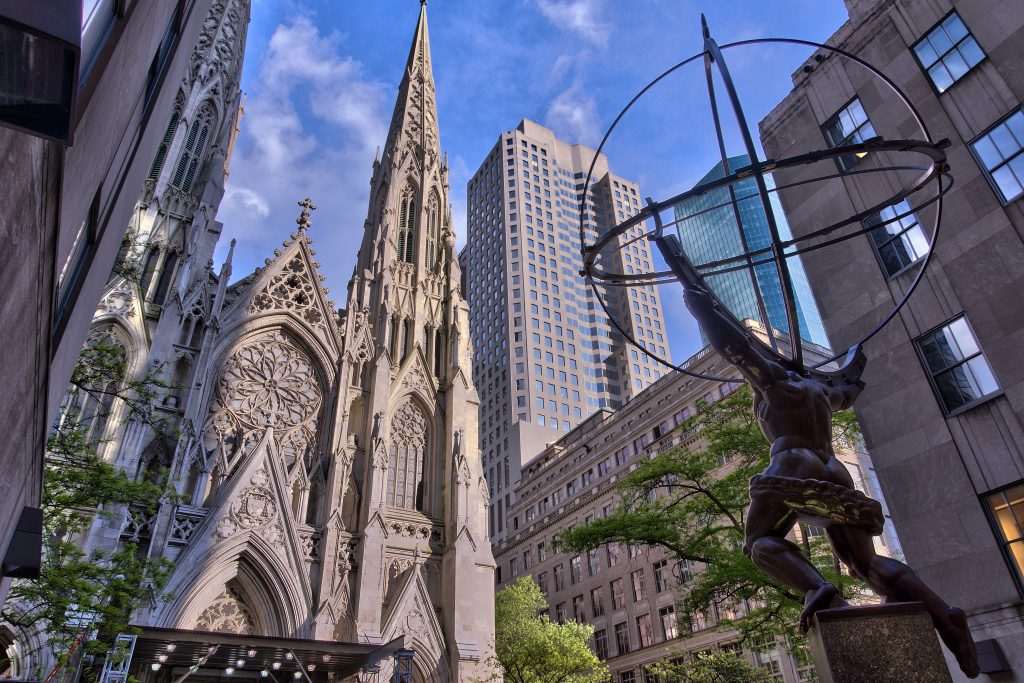 The first element of sex abuse is physical touching. To constitute sexual abuse or assault there must be actual physical contact of a sexual nature. Verbal sexual harassment is not enough.
The second element of sexual abuse or assault is the absence of consent. Lack of consent is the key element that defines all categories of sexual assault. If the sexual touching is not consensual it is automatically abuse or assault. Minors (anyone under the age of 18) lack the legal capacity to give consent, which means any sexual touching by an adult with a minor is necessarily considered sexual abuse.
Who Can Be Liable for Sexual Abuse in New York?
Victims of sexual abuse or assault can obviously sue the individual person that actually committed the acts of abuse. In many cases, however, suing the abusers is somewhat pointless because unless that person is very wealthy, you won't be able to get any money out of them.
Fortunately, New York law allows abuse victims to file civil lawsuits against third-parties who were negligent in failing to prevent or stop the abuse. Common third party defendants in sex abuse civil lawsuits include schools, churches, or organizations such as the boy scouts. If you can show that the one of these organizations had a duty to prevent or stop the abuse and failed to do so, they can be held legally liable for damages.
Almost any third party (other than the abuser) can be held liable in a sexual assault lawsuit if the third party's negligence allowed the sexual assault or abuse to occur. One of the most common examples of this is negligent security cases in which a property owner is sued for failing to provide adequate security (e.g., cameras, lighting, etc.).
Proving the Church, School or Employers Is Responsible
The criminal who actually committed the abuse rarely has the deep pockets necessary to cover civil liabilities.  So the primary challenge for sex abuse attorneys is proving that the church or employer who was responsible for supervising the perpetrator "knew or should have known" – the standard under New York law –  about the perpetrator's behavior and propensity for abusing minors.
Because such abuse often happens in private, it can sometimes be difficult to establish the employer's knowledge or negligence. But it is usually pretty easy. Because what our sex abuse lawyers see in these cases is most perpetrators leave tons of breadcrumbs that are ignored.  The evidence in these cases is often loaded with inappropriate behavior by the perpetrator, meetings with children in private, or giving gifts and attention to children would make anyone who cared enough want to investigate further.
Even if the employer claims no knowledge of the abuse, they can still be held liable if they were negligent in their hiring or supervision of the perpetrator. To establish liability, an attorney should investigate whether there were protocols in place to prevent abuse and whether staff followed these protocols.
New York Statute of Limitations for Sex Abuse Lawsuits
A statute of limitations is simply a legal deadline for how long a potential plaintiff can wait before filing a lawsuit. If the lawsuit is not filed before the statute of limitations expires, the plaintiff loses their right to sue. The statute of limitations is frequently a big issue in sex abuse cases because many victims do not have the courage to file suit until years after the abuse.
New York has some of the most favorable statute of limitations rules for sex abuse civil lawsuits. If the sexual abuse occurred when the victim was a child (under the age of 18), New York law allows the victim to file a civil lawsuit anytime before they reach the age of 55.
For cases in which the sexual abuse or assault occurred when the victim was an adult (over age 18), New York recently passed the Adult Survivors Act (ASA). The ASA essentially eliminates the statute of limitations for sex abuse claims involving adult victims, if the victims file their civil lawsuit before November 23, 2023.
Settlement Value of New York Sex Abuse Lawsuits
Civil lawsuits for sex abuse can have a very high potential settlement value. This is especially true if the plaintiff has a strong liability claim against any responsible third party such as a school, church or organization. New York law permits successful plaintiffs in sex abuse lawsuits to recover damages for pain & suffering, lost wages, and medical expenses.
In a sexual abuse lawsuit, most of the damages a plaintiff will get will be for pain and suffering. Although sexual abuse or assault can cause physical injuries, the damages from this are primarily mental pain and aguish. In most sexual abuse lawsuits, pain & suffering accounts for more than 80% of the damages awarded.
Sexual Abuse Verdicts and Settlements
Below are examples of New York sexual abuse lawsuits that resulted in verdicts and settlements in favor of plaintiffs. This gives you some idea of the potential range of settlement amounts and jury payouts in these cases. You should not expect your case to look like one of these cases, but they can help you get a sense of what is possible.
$95,000,000 Verdict (New York 2023): The survivor, who is currently in his early sixties, was only 15 when he was abused by the ex-priest Foster P. Rogers in his vehicle in July 1979. At the time, the boy had no connection with the church; Rogers had merely offered him a lift home in Rochester. A jury granted him a $95 million compensation, marking one of the most substantial awards in New York following the introduction of the Child Victims Act.
$10,000, Verdict (New York 2022): The plaintiff, a publicist in the film industry, alleged that she was sexually assaulted by Paul Haggis, an award-winning screenwriter, director and producer. She claimed that Haggis induced her back to his house after a movie premier and forced her to perform oral sex then raped her. The verdict included $2.5 million in punitive damages.
$26,838 Verdict (New York 2022): The plaintiff was a passenger in a Yellow Taxi Co. cab when the driver allegedly grabbed the plaintiff's hand and pushed it into his lap, where his pants were unzipped and he was exposed. She filed a civil suit against the cab company for the sexual assault.
$10,000,000 Verdict (New York 2020): A federal jury in Manhattan awarded $10 million to a woman who was sexually abused by her high school guidance counselor in the 1990s. The counselor, John Joseph, pleaded guilty in 1999 to sexually abusing the plaintiff and served four years in prison.
$17,500,000 Settlements (New York 2019): The Diocese of Buffalo paid $17,500,000 to over 100 victims of clergy sexual abuse. The settlement amounts ranged from $2000 to $650,000 depending on the severity and length of the abuse.
$350,000 Settlement (New York 2019): A pair of developmentally disabled 13-year-old male victims alleged that they were sexually abuse by a counselor/therapist assigned to work with them by the United Cerebral Palsy (UCP) organization. The lawsuit was filed against UCP.
$27,500,000 Settlement (New York 2018): The Brooklyn Diocese reached a $27,500,000 settlement with four boys who were abused by Angelo Serrano starting in 2003. The abuse occurred over a six-year span and happened at St. Lucy-St. Patrick Church offices, Serrano's apartment, and a brick schoolhouse converted to low-cost housing by Catholic Charities. In 2011, Serrano was sentenced to 15 years in prison.
$11,450,000 Verdict (New York 2007): A jury in Long Island awarded two survivors $11,450,000 after hearing testimony related to rape by their former youth minister starting in the late 1990s. The Diocese of Rockville Centre, St. Raphael's Church in East Meadow, and its pastor were all found negligent in hiring Matthew Maiello, who later served two years in prison for statutory rape related to the two victims.
Contact Us About New York Sex Abuse Lawsuits
Our lawyers handle sex abuse lawsuits across the country. Call our sexual abuse lawyers at 800-553-8082 for a free consultation or try reaching out online or by text at 410-835-4103.