Jury Verdict Research conducted a study and found that the median award in a personal injury case is approximately $100,000.  This is twice the national average.  The bad news for New Jersey Plaintiffs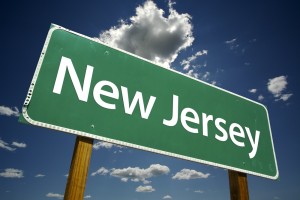 is that they only win in 36 percent of personal injury cases that go to trial.
New Jersey has a good sample size to work with to compute this data.  Over 130,000 civil lawsuits are filed every year.  I don't have data on how many of them are personal injury cases.  But I can estimate: a lot.
Sometimes, median and average jury verdict information is inflated because the state processes the overwhelming majority of tort claims in state district court or, as New Jersey calls it, Special Civil Part.  But New Jersey's limit is $15,000 which is actually lower than most states.
But there is an important difference in New Jersey than some other states that does lead to an inflated average settlement value of New Jersey injury claims.  New Jersey has no-fault insurance, which means that victims bring more limited claims against their own insurance companies.   Traditional civil claims are available if the victim suffered a "significant" injury that causes a fracture, scar, dismemberment or other permanent injuries (what constitutes permanent injury is a real battlefield in New Jersey and New York).
Sampling of 2016-2020 Settlements and Verdicts in New Jersey
This blog post was originally written in 2015.  These cases were added in March 2018. More cases were added in June 2020.
BENNETT v. HILL (2020 – Middlesex County) MOTOR VEHICLE NEGLIGENCE = $3.5 million
A woman suffered the aggravation of her lumbar and cervical herniations after her vehicle was rear-ended. She initially sustained her disc herniations several years prior in a sideswipe collision. The woman underwent multiple injections after sustaining these herniations after the initial collision. Her last injection occurred one year before her second collision. The woman resumed injections but did not seek surgical treatment for her aggravated condition. She claimed that her previous injuries made her vulnerable to more significant ones. The woman also claimed that her pain was permanent and she could no longer work as an administrative assistant at a physician's office. A Middlesex County jury awarded the woman $3,500,000. This consisted of $2,500,000 in non-economic losses and $1,000,000 in economic losses.
LANCIN v. LEE (2019 – Bergen County) ANESTHESIOLOGIST MALPRACTICE = $500,000
A 72-year-old man underwent his third spinal surgery. The procedure lasted six hours. He was in a hypotensive state for much of the procedure, causing hypoperfusion that left him blind. The man alleged that the anesthesiologist failed to properly monitor him. The anesthesiologist denied negligence, contending that he properly monitored the patient and acted appropriately. He contended that the man's medical history of diabetes caused his blindness. The man died from unrelated causes two years after the surgery. This case settled for $500,000.
MEINHEIT v. JERSEY CENTRAL POWER & LIGHT (2019 – Monmouth County) PREMISE LIABILITY = $1.032 million
A 38-year-old man sustained multiple injuries after he came into contact with an electrical power line maintained by Jersey Central Power & Light. Specifically, he suffered cardiac arrest that put him in a coma for three days. He sustained a brain injury that caused memory problems, visual impairment, chronic headaches, partial hearing loss, tinnitus, tingling in his extremities, and depression. The man and his wife sued Jersey Central Power & Light for failing to place warning signs or barricades around the exposed power line, failing to maintain safe premises, and failing to routinely inspect their power lines. Jersey Central Power & Light's medical expert contested the injuries' extent, claiming that he fully recovered from brain damage. They also claimed that the alleged damages were more psychological and brought up his history of substance abuse, prior head injuries, and prior falls. A Monmouth County jury determined the man's damages amounted to $1,032,000. However, they assigned 40 percent of fault to him, which reduced his recovery to $612,668.
RODRIGUEZ v. 310 4TH STREET, L.L.C (2018 – Hudson County) – SLIP & FALL = $27,000
Plaintiff slipped and fell on a patch of ice on a sidewalk in front of a rental house owned and managed by Defendant.  Plaintiff broke her ankle and claimed that the injury would result in a permanent impairment and scarring.  The jury in Hudson County awarded $27,000 in damages.
CANGELOSI v. GELTZEILER (2018 – Monmouth County) – SURGICAL ERROR = $1.4 million
Defendant urologist performed prostate ablation surgery with a laser and erroneously perforated Plaintiff's prostate and adjacent tissue.  Defendant failed to timely discover surgical error following procedure and was negligent in post-surgical response.  Plaintiff died several days after the surgery.  The case was settled just prior to trial.
HOWLEN v. BURBELLA (2017 – Mercer County) – HOSPITAL MALPRACTICE = $6 million
Plaintiff 20-year-old passed out at her home in Trenton.  An ambulance was dispatched and the EMTs intubated her on the way to the hospital.  The hospital later corrected the breathing tube.  Plaintiff's breathing tube was removed and she was discharged later the same day despite apparent signs of respiratory issues.  Plaintiff died from respiratory failure when she got home.  The jury in Mercer County found hospital at fault and awarded damages of $6 million.
DEAN v. UHLAND (2017 – Cumberland County) – NEGLIGENT ENTRUSTMENT = $1.3 million
Plaintiff was a passenger in a company truck being driven by an employee of Defendant.  The employee was on heroin and got in a serious car accident causing extensive injuries to the Plaintiff.  In addition to vicarious liability for the negligent driving of its employee, Plaintiff asserted separate claims directly against the Defendant under a negligent entrustment/supervision theory.  Specifically, Plaintiff claimed that the Defendant was aware of the driver's drug problem because he had failed many company drug tests.  Plaintiff asserted that the Defendant was negligent to allow its employee to continue driving the company truck after numerous failed drug tests.  The case settled prior to trial for $1.3 million.
HAFER v. CITY OF TRENTON (2017 – Mercer County) – POLICE NEGLECT = $350,000
City of Trenton police arrested and detained a woman after she was recently released from the hospital for drug addiction treatment.  While in custody the woman repeatedly begged for medical assistance but her pleas were ignored.  She later hung herself in her cell.  Her sister sued the police department for wrongful death and the case was settled for $350,000.
BETHEA v. INFANTINO LLC (2016 Morris County) – DEFECTIVE BABY SLING = $7.2 million
Plaintiff's sued the manufacturer of a baby carrying sling after her infant son suffocated to death while she was carrying him the sling.  The manufacturer had ignored prior deaths and a safety warning from the CPSC suggesting that the baby sling must be recalled from the market.  The case was settled prior to trial for $7.2 million.
Sampling of 2015 Settlement and Verdicts in New Jersey
I pulled four  2015 New Jersey settlements and verdicts at random.  It is a small sample to be sure, but these cases certainly push back against the idea that New Jersey has overly generous juries.  Two of the outcomes are very good, the other two outcomes are surprisingly low settlements. I think it is good for you to see both.
$500,000 Verdict in Bergen County: A 21-year old man was rear-ended by Defendant, at about 30 miles per hour.   I'm not sure how that estimate got into evidence, but the property damage to both vehicles was significant.  Plaintiff was ultimately diagnosed with a herniated disc at L5-S1 disc with an annular tear.  The liability defense was the worst… the Defendant said that the Plaintiff's brake lights were out.   Their damages argument was the typical "you had a neck and back sprain and now you are fine" argument.  The jury obviously did not buy either argument.  The pre-trial offer was a whopping $2,500, and the Defendant rejected a $75,000 Rule 4.58 Offer of Judgment.  So Plaintiff can try to make a bad faith claim for the additional $400,000, plus additional fees and expenses as the verdict because the verdict was a lot more than 20% of the Offer of Judgment.
$92,500 Settlement in Union County:  Plaintiff was on a motorcycle and the Defendant took a left turn in front of him.  Plaintiff did not hit the car but rolled his bike during evasive measures.  Plaintiff fractured two bones in his arm and fractures his hand (metacarpal) that required hardware and two surgeries.  He also had carpal tunnel syndrome from the crash. I'm sure whether there was a meaningful liability dispute, it seems like a low settlement.  I don't know if other factors were at play.
$65,000 Settlement in Essex County:  A 31-year-old woman was rear-ended at a stoplight and pushed into the lead car.   She claimed she suffered a herniated disc at L5-S1 and neck and shoulder injuries. The jury found there was a permanent injury, but only awarded $65,000.  Another verdict that is much lower than I would expect.

 $875,000 Settlement in Middlesex County: Plaintiff was a passenger in a work van that was rear-ended.  He had two herniations in his neck and had a fusion.  Plaintiff was still in pain after the surgery and was concerned that he could no longer work.  The at-fault driver tended its small $15,000 policy but he had a $1 million uninsured motorist policy.  Given that this was an uninsured motorist claim with capped coverage, this seems like a pretty good outcome for the Plaintiff.