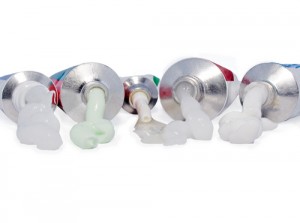 With roughly 300 complaints currently pending before U.S. District Judge Mathew Kennelly, and several thousand expected to be filed before all is said and done, Judge Kennelly of the Northern District of Illinois has appointed four testosterone drug attorneys to serve as liaisons with state courts where dozens of additional cases are pending.  In an effort to increase coordination of the litigation, the role of the state-federal court liaisons will be to promote better coordination for the rapidly accumulating host of testosterone lawsuits being filed.
What's It All About?
Testosterone products, prescribed to treat low testosterone ("Low T") in men, have become popular among young men seeking physical enhancement, as well as older men who want to counter signs of aging.  The problem?  In simple terms, low testosterone treatments may double the risk of heart attack for young men with heart disease as well as for men 65 years of age and older, even those who have had no heart problems.  Recent concerns include the increased risk of deep vein thrombosis (DVT) which can lead to life-threatening complications including pulmonary embolisms.  DVT is where the body develops blood clots in the deep veins, most commonly in the legs. These blood clots can break off and travel through the body, resulting in potentially life-threatening complications. But there is a growing concern that these products have serious side effects and long-term risks, particularly related to the heart.
Men who have used one or more of these supplements or low testosterone products, who then suffer cardiac arrest, stroke, other heart-related issues, and side effects are beginning to file lawsuits contending they were not properly warned of the risks.  All the complaints involve nearly identical allegations that these products caused a heart attack, stroke, pulmonary embolism, DVT, or other injuries.
Lawsuit Status
The lawsuits name products such as Androgel, Axiron, Testim, Androderm, and Depo-Testosterone, though the majority of the cases filed involve Androgel. Manufactured by AbbVie Inc., a drugmaker that spun off Abbott Laboratories in 2013, Androgel has 60% of the testosterone replacement therapy market.  With this in mind, Judge Kennelly has outlined a case management plan for Androgel, separate from that which will guide litigation against the other defendants.
In a case management order issued on December 19th, Judge Kennelly indicated that a group of non-Androgel cases will prepare for early trial dates, known as bellwether lawsuits, to go before a jury in mid-2017.  Slightly further along, the first Androgel trials are expected to begin by late 2016.  Bellwether lawsuits, common in complex pharmaceutical litigation, are designed to help the parties gauge how juries may respond to certain evidence and testimony, reduce duplicative discovery common to the lawsuits, and avoid conflicting pretrial rulings from different judges.  While not binding on other claims, the process hopefully helps to facilitate settlements and avoid the need for individual trials.  Should that not happen, the cases may be remanded back to the U.S. District Court where the case was initially filed for an individual trial date.
Testosterone Class Action History
The Testosterone Litigation Multi-District Litigation (MDL) was established in the Northern District of Illinois on June 6, 2014, by the Judicial Panel on Multidistrict Litigation (JPML). The Testosterone Replacement Therapy (TRT) multidistrict litigation (MDL) was created on June 6, 2014, by the Judicial Panel on Multidistrict Litigation (JPML). The MDL was assigned to Judge Matthew Kennelly in the Northern District of Illinois.
The lawsuits involved allegations that testosterone replacement therapy drugs, including AndroGel, Testim, Axiron, and others, caused serious cardiovascular side effects, including heart attacks, strokes, and blood clots. The plaintiffs claimed that the drug manufacturers, including AbbVie Inc., Eli Lilly and Company, and Endo Pharmaceuticals Inc., failed to adequately warn about the risks associated with TRT.
AbbVie has faced six cases that went to trial, winning four and losing two. The company was initially ordered to pay $140 million in one trial but that did not survive an appeal.
As of 2019, over 7,000 lawsuits had been filed and transferred to the MDL. In January 2018, AbbVie Inc. agreed to settle over 4,000 cases for $140 million, which was considered a bellwether for the remaining cases. The settlement was made without any admission of liability or wrongdoing by AbbVie. The remaining cases were later dismissed or transferred back to their original courts for trial.