In August 2018, the FDA warned that sodium-glucosecotransporter-2 (SLGT2) inhibitors such as Invokana can cause a rare but serious infection that could cause an amputation of the genital area.
This is a big deal because Invokana is a commonly used diabetes medication. The list of diabetes drugs that have let patients down is long.  The money in these drugs is unreal.  To make the most money, you need to rush your product on the market without fully testing the drug.  That is the biggest problem.
Long before the FDA got involved, I have been looking at potential Invokana lawsuits.  These are the 11 questions victims have about Invokana and the Invokana litigation.
What are SLGT2 inhibitors?
 Sodium-glucosecotransporter-2 inhibitors are a class of FDA-approved prescription medications that are primarily used to treat diabetes. SLGT2 inhibitors lower blood sugar. Examples of SLGT2 inhibitors include canagliflozin, dapagliflozin, and empagliflozin.
What is Invokana?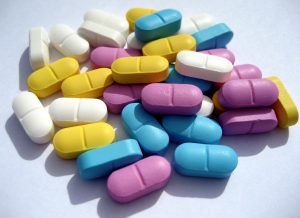 Invokana is an SLGT2 used to treat diabetes. Its chemical name is canagliflozin. Invokana is Canagliflozin brand named as a single-ingredient product. When combined with metformin, it is under brand names Invokamet and Invokamet XR.
Invokana is used with diet and exercise to lower blood sugar. It lowers blood sugar by causing the body to remove excess sugar through urination. Invokana does this because kidneys filter sugar from the blood and return it to the body for energy. However, in a diabetic person, this can be a problem because of the excessive sugar they have. This can lead to serious health problems and damage parts of the body.
What as the difference between Invokana and Invokament?
Canagliflozin is intended to lower blood sugar in diabetes patients. This drug is called Invokana. When it is combined with metformin, it is called Invokamet.
People get confused Invokana and metformin are different drugs. Metformin is an antihyperglycemic drug sold under the name Glucophage. However, people can easily conflate the two because of Invokamet. Invokamet contains both Invokana and metformin. This is because metformin alone does not always effectively treat diabetic symptoms, which is why Invokana is included.
What is the best time of the day to take Invokana?
 It is best to take Invokana before the first meal of your day.
What are the side effects of Invokana?
 The most common side effects of Invokana include genital yeast infections, dehydration, and increased urination frequency. It can especially increase the need to urinate more frequently at night. More serious side effects are amputations and urinary tract infections.
Invokana can also cause a condition called ketoacidosis. Ketoacidosis occurs when the body breaks down fat at a dangerously fast rate. The liver processes fat into ketones. Ketones are produced when your body does not have enough insulin to turn sugar into energy.
What are the dangers of Invokana?
Invokana can cause serious health complications such as amputations and kidney failure. It can also lead to urinary tract infections and a high amount of potassium in the bloodstream. People can also suffer from serious allergic reactions from Invokana as well. In addition, bone fractures seem to occur in patients taking Invokana.
Update: The FDA no longer requires a black box warning that it required in 2017.
Why does Invokana cause amputations?
Diabetes itself significantly increases one's risk for amputation. For a diabetic, a simple cut, blister, or crack can cause an ulcer. This can then cause an amputation. However, results from two clinical trials show an increased risk of amputations when taking Invokana.
According to two clinical trials involving Invokana, there is an increased chance that Invokana taking patients are more likely to experience amputations. These clinical trials' results showed that leg and foot amputations happened twice as often in patients taking canagliflozin as opposed to patients taking a placebo.
The two studies were named the Canagliflozin Cardiovascular Assessment Study (CANVAS) and A Study of the Effects of Canagliflozin on Renal Endpoints in Active Participants With Type 2 Diabetes Mellitus (CANVAS-R).
The CANVAS trial showed that 5.9 amputations occurred out of every 1,000 treated with canagliflozin, as opposed to 2.8 out of every 1,000 patients treated with a placebo. The CANVAS-R trial showed there were 7.5 amputations out of 1,000 patients treated with canagliflozin, as opposed to 4.2 out of every 1,000 patients.
However, the study did not show why there is an increased amputation risk for Invokana. According to a June 2017 Forbes article, doctors speculate Invokana can make blood thicker, which can block blood flow. This can lead to it collecting in the feet.
Can Invokana cause kidney failure?
Yes, Invokana can cause kidney failure. SGLT2 inhibitors inhibit the ability to absorb glucose. This can cause excess glucose to pass through the urinary tract.  This put some patients at risk for kidney disease and ketoacidosis. Why? Because their body cannot cope to cope with that level of unmetabolized sugar.
Can Invokana cause weight loss?
Depending on the person, Invokana can cause weight loss. According to the Invokana website, people can experience an average of two to three percent in weight reduction. However, there are different factors that can affect weight loss.  For instance, dosage affects how much weight is lost. Using Invokana with other diabetes medications is also another factor.
 Is Invokana safe to take?
While Invokana may have serious side effects, people can have different experiences depending on their medical history. Ask your doctor about what is the best course of action you should take. Their knowledge of your medical history gives them a better idea of what kind of diabetes medication you should be taking.
However, there are some people who should not be taking Invokana. Those who are allergic to canagliflozin or any other ingredients found in Invokana should not take it. If you have severe kidney problems or are on dialysis, do not take Invokana. Invokana can lead to kidney complications because it helps the kidneys filter excess sugar. Always talk to your doctors and weigh with her the risk and the benefits of Invokava or any medication.
New Update: J&J has taken the black box warning off Invokana.
What are safe alternatives to Invokana?
Unfortunately, Invokana's alternatives will always have similar side effects because of the nature of diabetic medications. However, empagliflozin does not increase one's risk of amputations.  Your doctor might, however, want to consider an entirely different class of drugs.
Empagliflozin, known by its brand name Jardiance, is a safer alternative to Invokana. A 2017 study concluded that Jardiance was not associated with an increased risk of lower limb amputations compared to a placebo. However, Jardiance continues to have similar side effects such as genital yeast infections, urinary tract infections, and ketoacidosis. It can also result in allergic reactions in some individuals. Ask your doctor about Jardiance when considering it as an alternative to Invokana. For more information on Jardiance.
When considering any alternative to Invokana, always consult your doctor first. They will give you the best course of action.
How many Invokana lawsuits are there?
There were approximately 1,100 Invokana lawsuits.
Where are the Invokana lawsuits?
The lion's share of these cases are consolidated in an MDL class action in federal court. There are also claims filed in state court in New Jersey, Pennsylvania, and California.
Most likely, your case would be in federal court unless you live in one of those states. Even then, you may want to avail yourself to the option of filing in federal court.
What is the settlement value of the Invokana cases?
Let's start out by saying that NO ONE knows what the settlement value of your case.  Most likely, the compensation will be in several tiers based on the extent and scope of the injury.  Obviously, death and amputation cases will be larger than claims with less serious injuries.  There have already been many settlements.
The settlement value of the remaining Invokana cases will depend in part no small measure on what happens in the cases that will be tried in the MDL.  Trials were set for earlier this year and keep getting pushed back.
2023 Invokana Litigation Update
The Invokana lawsuits failed in part because the science did not turn out the way victims' lawyers reasonably expected it was heading.  Some of these cases were settled but I think everyone would agree in 2022 that Invokana lawsuits were not successful.
But Janssen Pharmaceuticals did agree to pay $120 million to resolve claims that it failed to warn about the risks associated with the drug.
That was not Janseen's only tab for this drug.  In 2019, Janssen reached another settlement to pay $300 million to resolve claims by the U.S. Department of Justice (DOJ) that it illegally marketed Invokana for off-label uses. As part of the settlement, Janssen agreed to pay $15 million to resolve False Claims Act allegations and $285 million to resolve civil liabilities under the Food, Drug and Cosmetic Act.  Additionally, in 2020, Janssen reached another settlement to pay $10 million to resolve claims by a group of states that it illegally marketed Invokana.
Self Reflection for Lawyers
It probably is a good time for plaintiffs' lawyers to realize that they are both a part of the problem and a part of the solution to the problem of unsafe drugs and medical devices.  Product liability attorneys really are both.
We are mostly a part of the solution.
Lawyers, us included, need to be careful about what we are saying about the current state of scientific knowledge in our marketing.  Some lawyers, for example, suggested that the FDA advised patients to stop taking Invokana.  Instead, the FDA issued a warning that Invokana may cause an increased risk of amputations.
Really, the idea that should have been conveyed is that patients should not stop taking their diabetes medicine without first talking to their health care professional.  All lawyers, and again, I'm including us, need to read their copy over to make sure there is competent and reliable scientific evidence for what we are saying and we are putting what we know in the proper context.
I will say that this post written three years ago did not cross the line.  But I think we are the good guys, I think our efforts, while not entirely altruistic, save lives in the long run of history.  But it is always good to reflect critically on what you are doing and make sure that we stay on the side of the good guys.