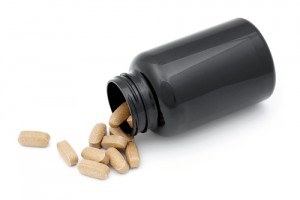 Recently, we told you that there is a lot of research suggesting that testosterone treatments for men can cause an increased risk of heart attacks and strokes, leading to serious injury and death.  European drug regulators have jumped on board and have now launched their own investigation into the heart risks associated with low testosterone drugs.
Unfortunately, many men lose the ability to produce testosterone as they age, and their testosterone levels decrease. Testosterone plays a key role in the development of male reproductive tissues, as well as promotes secondary sexual characteristics such as increased muscle, bone mass, and the growth of body hair.
Without adequate testosterone, a man may lose his sex drive, experience erectile dysfunction, feel depressed, and have difficulty concentrating.  In steps treatment for low testosterone.  Unfortunately, with this treatment, in steps the risk for problems.
What Exactly is the Problem?
In November 2013, a study published in the Journal of American Medical Association (JAMA)  brought close attention to the issue when it reported an elevated health risk of men over the age of 65 suffering of a stroke, heart attack, or death when taking testosterone supplements.  Also affected and placed at a great risk are young men with pre-existing heart disease.
In January, the FDA announced that it is investigating potential testosterone therapy risks.  Now, announced just last week, the European Medicines Agency (EMA) is reviewing the safety of all drugs that contain testosterone.
Products in this category are:
Androgel (Abbvie/Abbott)
Androderm (Actavis)
Axirom (Eli Lilly)
Bio-T-Gel (BioSante and Teva)
Delatestryl (Indevus)
Depo-Testosterone (Pharmacia & Upjohn Company)
Fortesta (Endo)
Striant (Columbia Laboratories)
Testim (Auxilum/GlaxoSmithKline)
Testopel (Auxilium)
Researchers have long suspected a link between testosterone treatment and the risk of a heart attack, though millions of men who have been taking the hormonal treatments are just now learning of the extent of the risk between this medical treatment and these sometimes fatal heart conditions.  This, because testosterone drugs currently carry no mention of an increased cardiac risk in their advertising materials.  Hopefully, this will change because of the FDA's investigation, as well as that of the EMA.
Another big concern is that the use of testosterone treatment was approved for the treatment of hypogonadism only.  Its use was never approved by the FDA for any other treatment.  This though hasn't seemed to hamper the frequency at which it is being prescribed.  Some doctors are quick to prescribe testosterone to middle-aged men complaining of symptoms including loss of energy and libido – so much in fact, there were over 5.3 million prescriptions written for these drugs in 2011 alone. Sales in 2012 reached nearly $2 billion. It's sad to think of all the men being unnecessarily placed at risk to treat an issue that the drug wasn't meant for in the first place.      
Low Testosterone Therapy Lawsuits
Many men who have experienced problems are already considering filing a lawsuit, so anticipating the FDA's investigation will result in some sort of required warning, we expect the lawsuits to be filed at an astronomical rate.
Contact Us
If you or a loved one has experienced an adverse reaction to any of these medications, contact our attorneys to find out more about your rights and potential lawsuit. Call our attorneys at 1.800.553.8082 or online here.