A federal jury this week found that exposure to Roundup, the popular weed killer product, caused a California man to develop cancer.  How much money did they award?  They have not given an award because the case was bifurcated.  There will be another phase to determine damages.
In phase 2 of the trial in San Francisco, the jury determines Monsanto's liability and decides how much money to award in damages. Hardeman v. Monsanto is the bellwether case for the Roundup MDL (what is an MDL?) which includes thousands of similar suits from federal courts around the country. The ultimate outcome of the Hardeman trial will dictate how the remaining Roundup cases are resolved and things are looking good for the plaintiffs so far.
The causation ruling in Hardeman comes on the heels of a landmark verdict in a Roundup case in California state court – Johnson v. Monsanto. That case ended in disaster for Monsanto with a verdict of $280 million for the plaintiff.
This could be the event that triggers real movement on settle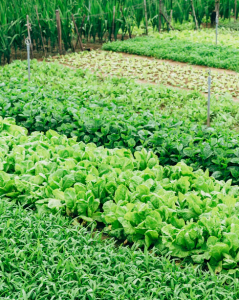 ment. Bayer was so fortunate to get this case bifurcated so there is no great sympathy for the plaintiff — the case was just tried on the science.  That is Bayer's ideal trial scenario.  Bayer's stock price went up on the news of the bifurcation, that is how big a deal it was.  And the plaintiff still won.  Again, this is big. The verdict in Hardeman v. Monsanto could be a watershed point for the hundreds of other lawsuits pending against Roundup's manufacturer Monsanto.  Anyway, at Bayer with a pulse is panicking right now (and furious with their lawyers who may have presented a much too rosy picture of the likely trial outcomes.  It makes you wonder whether these cases were focus-grouped and how well the evidence was presented to the focus groups).
(Meanwhile, Bayer is still breaking bad saying that this would not impact other cases because each case has different facts and legal circumstances.  Of course, this is wildly incorrect.  They lost on causation.  The jury is saying this stuff causes cancer.  That is the key to all of these cases. )
What Is Next in Roundup Litigation?
As the MDL bellwether trial, the Hardeman case has the potential to influence how other cases may turn out. There are already over 9,000 lawsuits in the Roundup MDL and that doesn't include hundreds more in state court.
So now in Hardeman we turn to damages.   If there is a huge verdict like Johnson, Bayer is going to really have a problem.   If there is a Johnson-like verdict, Bayer has to decide whether they want to keep rolling the dice and keep fueling the victim's expectations.  Mass tort cases settle for less than their fair value, even in the best of cases.  That is the cold reality of it.  But how many plaintiffs will want to opt-out of any settlement and take their case to trial as these verdicts continue to heighten everyone's expectations on the plaintiffs' side of the "V"?
State Court Roundup Lawsuits
The recent setback in Federal Court in Hardeman comes just a year after a jury in a California state court concluded that Roundup caused a school custodian, Dewayne Johnson, to develop cancer.
Mr. Johnson claimed that using Roundup on the job for many years as a school groundskeeper led to his cancer. He suffered from skin lesions all over his body as a result. His treatment caused financial hardships requiring his wife to take a second job to pay for his medical bills.
The jury in Mr. Johnson's case did not determine whether Roundup was the direct cause of his cancer. Instead, the jury found that Monsanto "acted with malice or oppression" and failed to warn the plaintiff and others about Roundup's health risks. They ultimately awarded the plaintiff a staggering $289 million in damages.
Two months after the verdict, a judge significantly reduced the verdict to $49 million based on state law damage limits.  But in the bigger picture, the verdict was an early indication of how jurors were doing to deal with these cases.
Just when it seemed like things could not get much worse for Monsanto in the Roundup litigation, they got a lot worse. In May 2019, the second Roundup case in the California state courts (Pilliod v. Monsanto) went to trial in Alameda County. This time the plaintiffs were a husband and wife in their 70s who were diagnosed with non-Hodgkin lymphoma after years of using Roundup for home gardening.
The trial lasted 9-weeks and Monsanto was hoping for a victory. What they got instead was a complete disaster. The jury found Monsanto liable and awarded the plaintiffs $2 billion in damages. The size of the verdict drew even more national attention and immediately put Monsanto's parent company, Bayer, on the defensive.
Even though the verdict in Pilliod will eventually be reduced, it had a "shock and awe" type of impact that totally changed the course of the Roundup litigation. Before Pilliod, Bayer remained publicly defiant, even after the 2 setbacks in Johnson and Hardeman. After the Pilliod, verdict Bayer immediately changed its public position. Now the company is reportedly on the verge of paying close to $10 billion to settle all remaining Roundup cases.
What Does the Roundup Evidence Show?
A recently published meta-analysis, conducted by UC Berkeley and University of Washington scientists, concluded that that glyphosate, Roundup's active ingredient, increases the non-Hodgkin's lymphoma (NHL) risk by 41 percent. They examined data from six studies conducted in several countries that looked at Roundup's link with non-Hodgkin's lymphoma. They compared their meta-analysis to previous ones and found that all of them linked glyphosate-exposure to cancer.
This supports a previous conclusion made by the World Health Organization's International Agency for Research on Cancer (IARC). The IARC concluded that glyphosate was likely to be carcinogenic, ranking it as a Group 2a carcinogen.
What Kind of Influence Does Monsanto Have?
Right around the time Monsanto was purchased by Bayer, reports came out that they influenced a study published in Critical Reviews in Toxicology that refuted the IARC's report. Monsanto failed to disclose how involved they were in drafting the report. Plaintiff lawyers suing Monsanto released dozens of emails between Monsanto employees around 2017. These emails provide a look into Monsanto's correspondence with an independent firm. They also include the researcher's inquiries on how they could modify data to show that glyphosates are not linked to cancer.
Monsanto's influence was significant enough that Critical Reviews in Toxicology issued an "Expression of Concern," which disclosed five articles published pertaining to Roundup's links to cancer. In addition to disclosing these articles, they mentioned that they requested further information on contributions to each article. They also note that they have only received information from only three of them. The journal noted that the article's authors did not provide sufficient explanations for why there was not enough transparency during the first submissions. This suggests that the article's authors may have something to hide by not providing enough transparency.
Call Me If You Have a Potential Claim
If you are a Roundup victim with NHL sitting on the sidelines, call me to discuss your options.  My number is 800-553-8082.  You can also reach me online.