Roundup is one of the most popular and widely used weed killers in the world. Roundup was first released in the early 1970s by Monsanto (now owned by pharma giant Bayer) and it eventually came to dominate the weed killer market, both commercial and residential. Roundup was everywhere and there was never any question about whether it was safe.
The end of Roundup's success story began about 5 years ago when it was discovered that chronic exposure to the active ingredient in Roundup (glyphosate) could cause certain types of cancer. This discovery was followed by an inevitable tidal wave of lawsuits by individuals who were diagnosed with cancers such as non-Hodgkin's lymphoma after prolonged use of Roundup.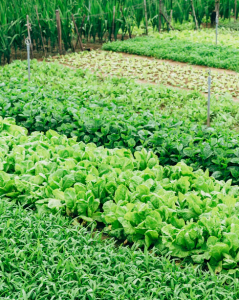 The Roundup lawsuits soon numbered in the thousands and were consolidated into multidistrict litigation (MDL) in the Northern District of California. Monsanto (and its successor Bayer) has repeatedly refused to admit that Roundup is unsafe and aggressively defended its product in the courts.  After years of civil discovery and a series of "test trials" that resulted in massive plaintiff verdicts, Bayer finally gave in and announced that it was going to pay a staggering $10 billion to settle all of the Roundup lawsuits.
Details of the Roundup Settlement
The Roundup settlement is based on a total payout from Bayer of $10.9 billion. Around $8.5 billion to $9.5 billion of this settlement payout is earmarked for the settlement of just over 90,000 already existing Roundup cases. This group includes almost all of those individual Roundup lawsuits that are already filed and pending.
Most of the leftover portion of the settlement fund (roughly between $1.2 billion to $2 billion) is set aside to cover any "future" Roundup claims. Future claims include all Roundup cases filed after February 3, 2021. This group of future claims includes Roundup users who have already been diagnosed with cancer but did not get their case filed before the deadline AND Roundup users who may be diagnosed with cancer in the future.
The Fate of Future Claims Would Rest with Scientific Panel
The $2 billion set aside by Bayer for handling "future" Roundup claims is NOT intended to be used for covering settlements with future plaintiffs. Instead, Bayer will get a 4-year stay on new Roundup lawsuits and in the meantime, $1.25 billion will be used to fund a massive research study by a panel of independent scientific experts.
This scientific panel will be tasked with determining once and for all whether there is solid evidence showing that Roundup exposure causes cancer. The findings of this scientific panel will be binding on ANYONE who has used Roundup in the U.S. and will determine whether any future Roundup lawsuits can be filed or not.
If the science panel finds that the ingredient in Roundup (glyphosate) is non-carcinogenic, then all future Roundup lawsuits against Bayer will be barred. If, however, the scientific panel concludes that there is evidence linking Roundup to cancer it will be game on for future Roundup lawsuits. Bayer would most likely have to set aside another sizeable chunk of money for settlement of all future claims, which could continue for years.
Opposition to Science Panel and Plan for Future Claims
The proposal to allow the findings of the science panel to determine the fate of all future Roundup lawsuits has sparked intense opposition both from the MDL judge and a growing group of plaintiffs' attorneys involved in the litigation. Over 160 lawyers for plaintiffs in the Roundup MDL have already noted their objection to the plan for resolving future claims.
Last month, the National Trial Lawyers joined an Amici Curiae brief in opposition to the proposed resolution of future Roundup claims. The opposition raised 3 critical points against the proposed resolution of future Roundup claims. The focal point of the opposition, however, was on the proposal to allow a scientific panel to determine the fate of future claims.
The opposition pointed out that this arrangement would be entirely unprecedented. It also argued that it would "violate a core principle" of our civil justice system by allowing issues of fact to be decided by a "secret" panel instead of by a judge or jury. The opposition maintained that the proposed settlement for future claims is simply a plan for allowing Bayer to cap its risk at the expense of victims who have been harmed by its product.
What This Means for the Roundup Settlement?
The continued battle over the resolution of future Roundup claims will invariably delay final approval for settlement of the pending Roundup cases. Until the dispute over the future claims is resolved, the pending cases will have to wait to get any compensation.
Contact Miller & Zois About Roundup Lawsuits
Our law firm is taking new Roundup cases.
If you or a loved one has been newly diagnosed with cancer from Roundup use, call our Roundup lawyers today at 800-553-8082 or get a free, no-obligation online case review. Our Roundup cancer attorneys can give you the legal advice you need and we will help you in any way that we can.