A new process is now in place for the filing of new Stryker Rejuvenate hip lawsuits.  The new procedure will streamline the process of filing a lawsuit utilizing a Master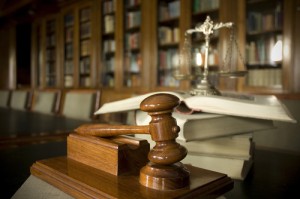 Complaint and Short Form Complaint to standardize the process of filing additional lawsuits directly into the current federal MDL.
What does this mean to victims?  Nothing.  This is all logistical stuff for the lawyers to worry about.  But some people like to stay more informed than others about these cases.  If you are one of those "want to be informed" people, this post is for you.
The Master Complaint
The Master Complaint addresses all of the common allegations already raised in the Stryker Rejuvenate hip lawsuits and ABG II hip failures.   You might ask, "What is a Master Complaint?"  A complaint is legal document in which you file a lawsuit.  In mass tort cases like this one, there are some allegations that are common to all of the plaintiffs bring clams against the manufacturer.    Obviously, an individual lawsuit includes other allegations: who they are, the product, and other case specific information.
Newly filing plaintiffs will be able to bring a case by adopting the claims raised in the Master Complaint which just makes everyone lives easier.   Through a Short Form complaint, Plaintiffs will indicate which product was involved and address case specific information about their implant, what problems they have experienced, and whether revision procedures were or will be required.  If any of these cases are chosen for bellwether trials, Plaintiffs will be required to file an Amended Complaint – a normal lawsuit, if you will – identifying the actual claims that will be raised at trial, in addition to setting forth specific allegations that confirm to the applicable state law at issue with their specific case.
Background of the Stryker Claims
With Stryker Rejuvenate and ABG II hip systems beginning to fail, they were removed from the market less than two years after the design was introduced.  Originally designed to last 15 to 20 years, problems began with the devices within a few years of implantation.  The Stryker Rejuvenate and ABG II models consist of modular neck-stems with two pieces that fit inside of each other, allowing the surgeon to customize the length of the femoral component, as opposed to traditional hip implants that consist of a single femoral component.  It was determined that the rubbing of the neck and stem can release microscopic metal debris into the body as the chromium-cobalt neck rubs against the titanium femoral stem.
With at least 512 Stryker Rejuvenate hip cases already pending in the federal court system, an MDL or Multidistrict Litigation was created in June 2013 to manage these lawsuits.  The coordination of the cases, centralized before U.S. District Judge Donovan Frank in the District of Minnesota, was designed to streamline the litigation process, and help to reduce duplicative discovery and avoid conflicting pretrial rulings from different judges.  Another 642 lawsuits, filed in the New Jersey state court, remain part of an MCL or multi-county litigation, centralized before Judge Brian R. Martinotti.
In an effort to resolve cases, early mediation efforts continue.  Settlements in at least four Stryker hip cases have already been reached following the first round of mediation.  So if you are seeing a lot of post lately about these topics, you know why.  Lawyers chase settlements.   Our advice?  Pick one that has not done a cut-and-paste of what they read on the Internet.   Pick someone who really understands mass tort cases.
CONTACT US
If you believe that you or a loved one may have a claim, please contact us to further discuss your case.  We may be able to help you get the compensation you deserve.  Call us at 800-553-8082 or get a free online consultation here.
FOR MORE INFORMATION: