The law protects the rights of residents living within apartment complexes and ensures property owners or landlords execute their obligations to their tenants.
---
RELATED CONTENT:

Alabama Negligent Security Lawsuit
Maryland Negligent Security Lawsuit
Missouri Negligent Security Lawsuit
Nevada Negligent Security Lawsuit
Texas Negligent Security Lawsuit
---
Lawyers Holding Apartments Accountable
Our lawyers bring negligent security apartment complex lawsuits around the country. Apartment complexes are accountable in court when their fail to meet their obligation to their residents. Apartment complex landlords have an obligation complex to ensure the safety and habitability of the premises provided to the residents. This includes the responsibility of maintaining the building's structural integrity, controlling potential health risks, and implementing adequate security measures.
Lawsuits against apartment complexes are filed by lawyers when the apartment complex fails to meet these responsibilities, resulting in the harm or injury of a resident.
These suits typically involve extremely serious injuries and death. If you have a potential negligent security lawsuit against your apartment complex, call us at 800-553-8082 for a free consultation or contact us online.
10 Types of Negligent Security Lawsuits Against Apartments
Our lawyers have seen a variety of lawsuits against apartment complexes for negligent security. These are the ten most common foundations for these lawsuits:
Inadequate Lighting: Apartment complexes should have sufficient lighting in all common areas, including hallways, stairwells, parking lots, and laundry rooms. Why? Poor lighting attracts criminals like the moth to the flame because poor lighting provides an ideal cover for criminals.
Faulty or Non-Functional Locks: Every door and window in an apartment should have working locks and they should be of a quality to stop even sophisticated efforts to break them. If locks are broken or malfunctioning and the management does not repair them promptly, it can provide easy access for criminals to burglarize… or worse. Our lawyers also see a lot of cases where the defendant has cheap locks or no locks.
Lack of Security Cameras: Security cameras can deter criminals and provide crucial evidence in case a crime does occur. These cameras are so cheap in 2023. It is just a question of a little money and a little effort If an apartment complex is located in a high-crime area but does not have functioning surveillance cameras, this is an open invitation to criminals because the risk of getting caught without cameras is much lower.
Insufficient Security Guards: In larger apartment complexes or those located in high-crime areas, security guards may be necessary. If the apartment complex does not hire security personnel, or the guards are inadequately trained or frequently absent, this could lead to instances of negligent security.
Lack of Secure Entrances and Exits: Apartment complexes should have secure entrances and exits, which could include keycard access, coded entry systems, or doormen. If access to the building is easy for non-residents – and the building does not take this powerful means of security seriously – it increases the risk of crime.
No Security Alarms: An apartment complex located in a high-crime area should consider installing security alarms in each apartment. If alarms are not installed, or they are not functional and this is known – or should be known – to the management, this is an all too common example of negligent security.
 Failure to Address Reported Security Concerns: Too often, when tenants complain about safety issues, If tenants have reported security concerns, such as suspicious activity or potential threats, and the management fails to address these issues promptly and appropriately, this could also be a case of negligent security.
Negligent Tenant Screening: Apartment complexes have a responsibility to conduct thorough background checks on potential tenants. If a woman is living next door to a convicted rapist,  that is putting her at grave risk. If a complex negligently allows a person with a known violent history to reside in the complex, and this person harms another tenant – particularly a woman – that is a real problem.
 Lack of Maintenance or Overgrown Landscaping: This is not big one but it is an element when lawyers are putting negligent security claims together. Neglected maintenance can create hiding spots for criminals and it is just an invitation because the criminal assumes the building has weak security.
Failure to Implement or Enforce Visitor Control Procedures: Apartment complexes should have procedures in place to control and monitor visitor access. If these procedures are not enforced – and so often good systems are completely ignore – non-visitor slip through the cracks and cause harm to tenants.
The common thread in all of these cases? Not caring enough to keep tenants.
What a Negligent Security Lawyer Does in a Lawsuit?
When a negligent security lawyer is presented with a case that alleges the apartment is liable for a criminal attack on a tenant, the attorney has to get to work.
However, to establish this liability, it's necessary to demonstrate that the criminal activity was reasonably foreseeable and could have been prevented if the apartment complex had taken appropriate security measures. For example, if an apartment is located in an area with a high rate of criminal activity, it's expected to implement higher security measures compared to a complex situated in a low-risk area.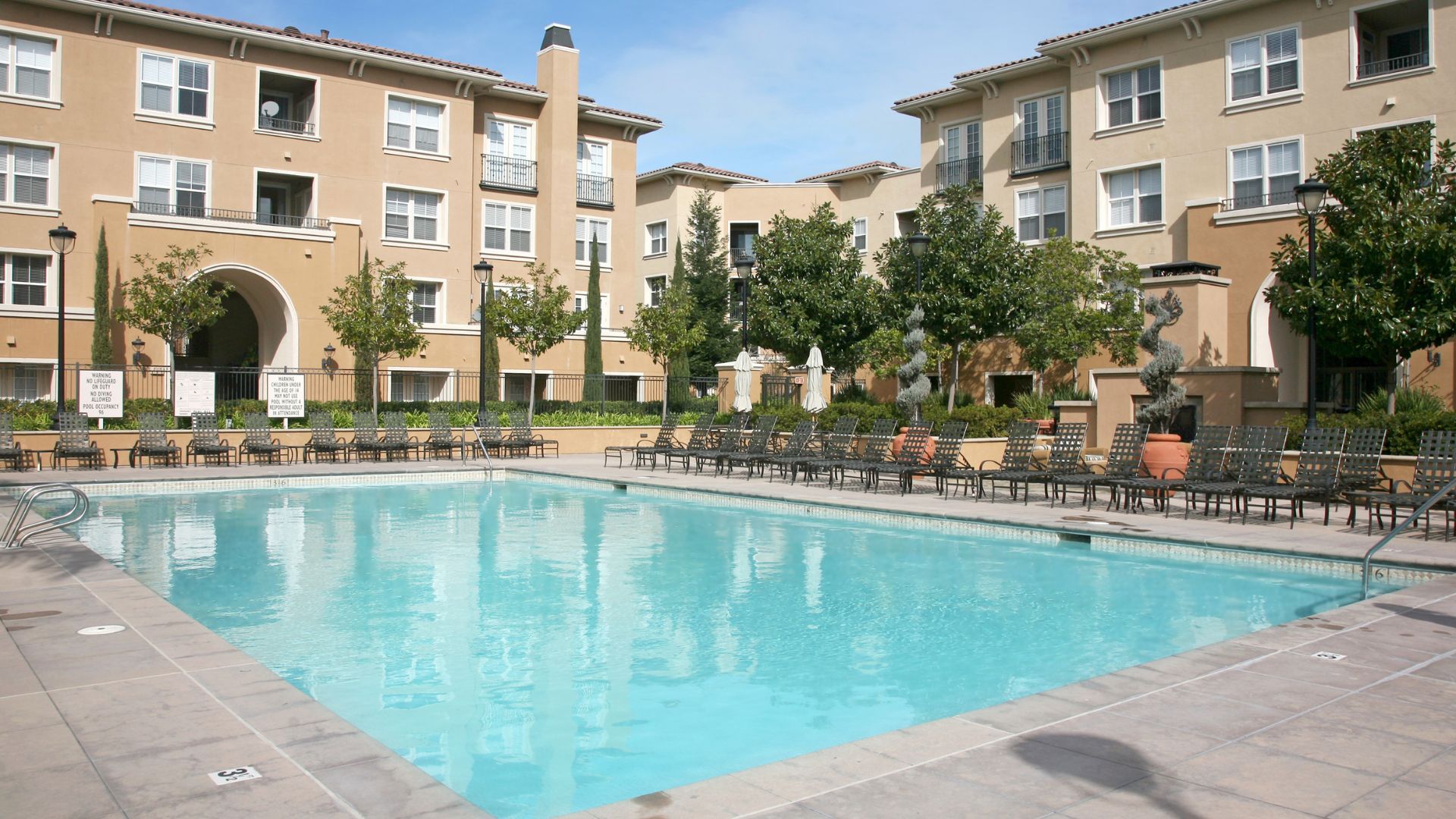 The process starts with a comprehensive interview with the client to understand the details of the incident. The attorney reviews the lease agreement meticulously to understand the obligations and responsibilities of both the tenant and the landlord. No, the landlord cannot contract its way out of liability.  But this helps provide the context and the legal framework for the case.
From here, the pre-suit path begins. This process involves the collection and examination of crucial evidence related to the case. Here is the general road our negligent security lawyers will take for you.
Obtaining Crime Reports: The attorney contacts law enforcement agencies to obtain reports on the specific crime and reviews neighborhood crime statistics. This helps establish whether the incident was foreseeable, a key aspect of determining landlord negligence.
Witness Interviews: The attorney interviews witnesses who might provide valuable insights into the crime, its circumstances, and its aftermath.
Preserving the Premises: Evidence has to be protected.  Quickly. Steps must be taken to preserve the crime scene as much as possible to maintain the integrity of any physical evidence.
Damage Investigation: Again, there are few minor negligent security lawsuits.  These lawsuits typically involve grave physical injury, rape, or death.  The full extent of the damage to the victim – or the victim's family- is investigated, including both physical and psychological trauma.
Reviewing Security Standards: The dwelling and security standards of the apartment complex are examined to establish whether adequate measures were in place to prevent such crimes.
Gathering Information About the Apartment Complex: This can involve researching past lawsuits, complaints, and other information that can paint a comprehensive picture of the apartment complex's safety standards.
Consulting with Crime Victims' Agencies: An overlooked resources, crime victims' agencies can provide resources, advice, and possibly additional information that could aid the case.
Reviewing Security Literature: An understanding of best practices in apartment security can help establish a benchmark against which the apartment complex's measures can be compared.
Use of Expert Witnesses: Expert witnesses can provide compelling testimony in cases like these. These may include:

Security Experts: These individuals can offer professional insights into the adequacy of security measures in place at the apartment complex.
Product Experts: If the case involves the failure of a security device (such as a lock or alarm), a product expert can provide insights into the cause and implications of such failure.
Industry Experts: A responsible landlord or industry expert can provide an insider perspective on the expected standards and obligations in tenant security.

Developing Evidence of Physical and Psychological Injuries: Gathering evidence of physical injuries in these cases is akin to other personal injury cases. However, these cases often also involve psychological harm, necessitating a different approach. Evidence of psychological trauma, personality changes, and behavioral shifts can be crucial.
Condominium Associations Negligent Security Lawsuits
Condominium associations also face negligent security lawsuits.  You are paying every month to be adequately protected from risk. So our negligent security lawyers see these types of claims as well, particularly claims that involve lighting, lack of security cameras, and alarms.
Courts generally agree that the standard applied to a condominium owners association for injuries caused to a member or their guest by a third party's criminal behavior is similar to a landlord's duty to their tenants. In landlord-tenant scenarios, a landlord is, of course,  not expected to guarantee the safety of tenants against criminal actions.
So liability is based on breaching a statutory or contractual obligation or showing negligence as the direct cause of the damage. So it is helpful in these lawsuits if the condominium complex's rules or the owners association's bylaws required the association or its board to take specific actions that could have prevented an attack.
These are tougher lawsuits to bring than an negligent security case against an apartment complex.  But under the right facts, these winnable cases.
Taking Legal Action
If you are a victim of a crime due to negligent security, the course of action should involve consulting with a negligent security lawyer.  You want a lawyer with experience handling these claims who can critically analyze the circumstances of the incident, identify any breaches in duty on the apartment complex's part, and work towards holding the responsible parties accountable.
Defendants in Apartment Negligent Security Cases
There are a number of different parties that can potentially be named as defendants in negligent security lawsuits involving apartment complexes or condominiums.
Owner of the Complex: The record owner of the apartment property will always have liability for negligent security regardless of whether they are involved in the maintenance of the property or not.  Apartment complex owners typically have liability insurance or deep pockets to cover any damage awards so the complex owner is almost always a viable defendant.
Management Company: Many apartment complex owners hire a property management company to assume the responsibility for actually running and maintaining all aspects of the apartment. Property management companies assume the owner's legal obligations to maintain reasonable security measures at the complex. This means that the apartment management company will also be a viable defendant in a negligent security case. The management company can be named as a defendant in addition to the property owner.
Security Contractors: If the property owner or the management company hired a third-party contractor to handle security at the apartment complex, then that security company or contractor can also be named as a defendant if they were negligent. Other third-party contractors can be sued if they negligently failed to install or maintain security features. For example, you can sue a contractor for failing to install a working lock or access system.
Verdicts & Settlements in Apartment Negligent Security Cases
Below are summaries of verdicts and publicly reported settlements in prior negligent security cases against apartment complexes and/or condos. These are provided for informational purposes only and should not be viewed as an indicator of future results.
$1,690,000 Settlement (Florida): Two men in their 20s were shot and killed at an apartment complex in Miami. The apartment complex reportedly had 24-hour security, including a roving patrol. However, according to plaintiffs' counsel, it was later discovered that the security booth was unmanned for the shift before, during and after the shooting. Security guards reportedly testified that they had not been paid regularly for more than a year, and it was common for guards to skip their shifts. The apartment owners were sued for negligent security and the case settled.
$2,000,000 Verdict (Texas): A young mother died when she was stabbed to death by a former boyfriend at the defendant apartment complex where she resided when the defendants' security guard let the estranged boyfriend onto the premises after he was forced to move out. The complex was managed by the co-defendant management company. The plaintiff contended that the defendants were negligent for failing to provide adequate security. The verdict included $600,000 in punitive damages.
$1,500,000 Settlement (Missouri): A 22-year-old female suffered posttraumatic stress disorder when she was raped and sodomized by a nonparty assailant after attempting to visit a friend at an apartment complex that was owned and managed by the defendants. The plaintiff contended that the defendants failed to ensure the safety of its tenants and visitors by providing adequate security at the apartment complex, that it failed to make sure security guards were hired to patrol the perimeter of the building, that the cameras used to survey the area was not in a proper working condition at the time of the incident, and that the defendants' negligence resulted in her injury.
$8,150,000 Verdict (Texas): A single 26-year-old female teacher died when she was grabbed, assaulted, and strangled in a restroom near the mailroom at the defendant managed apartment complex. The plaintiff contended that the apartment complex failed to provide sufficient security and that the assistant manager saw the assailant but failed to prevent the assault. The complex countered that there had been no previous criminal activities at the complex and that the assailant, who had been released early for other sexual assault crimes, was not the type to be deterred by the usual security measures.
$800,000 Settlement (Georgia): A 20-year-old female restaurant cashier was raped and assaulted, by an unknown individual, resulting in post-traumatic stress disorder, while she was residing at the defendant apartment complex in Atlanta. The plaintiff contended that the defendant apartment complex was negligent for failing to provide adequate security for its residents and failing to maintain the premises in a safe condition.
$2,700,000 Verdict (Michigan): A 64-year-old female employee of an apartment complex suffered rape, a facial fracture, eye contusions and a head contusion when she was assaulted at the apartment complex premises. The plaintiff contended that the owners of the complex were negligent in failing to assure that the apartment premises were safe enough to prevent criminals from gaining access to the building and failing to provide security devices and security persons on the premises.
$75,000 Settlement (Washington): A 25-year-old female was a resident at the defendant apartment complex. The complex was aware that a serial offender had entered the complex and previously raped two women. In response, the complex hired a security patrol service and posted a sheriff's flyer and a memo inviting tenants to pick up dowels. Plaintiff contended neither the memo nor the flyer mentioned assaults and rapes. The plaintiff was raped and she sued the complex for negligently failing to install pin locks on sliders and in failing to specifically warn of prior rapes.
$2,338,000 Verdict (New Jersey): A 24-year-old male suffered spastic paraplegia when he was shot approximately 2 times while at an apartment complex, owned and maintained by the defendant. The plaintiff contended that the defendant failed to maintain the premises in a safe condition, failed to ensure that the apartment complex was adequately safe by installing security equipment, failed to properly hire, train and supervise its security guards and failed to warn of the known dangerous condition.
Contact Us About Your Negligent Security Lawsuit
If you have a negligent security lawsuit contact our personal injury lawyers today at 800-553-8082 for a free consultation or contact us online.