On this page, our car accident lawyers will look at Ft. Lauderdale auto accident lawsuits. We will discuss some of the relevant areas of Florida law that apply to car accident injury cases and we will examine the typical settlement payouts that plaintiffs can expect in Fort Lauderdale car accident cases.
---
RELATED CONTENT:
Florida Personal Injury Settlements & Law
Herniated Disc Case Settlements in Florida
---
Auto Accidents in Ft. Lauderdale
The city of Ft. Lauderdale has a population of 182,000 occupying a land area of 34 square miles. Ft. Lauderdale is a costal town and nearly 2 miles of water is encompassed within the city limits. Ft. Lauderdale is the biggest city in Broward County. Broward County has a population of 1.9 million people, making it one of the most populus counties in the U.S. Broward County and Ft. Lauderdale make up the northern part of the greater Miami metropolitan area.
According to data from the Florida Highway Safety and Motor Vehicle Administration, Broward County averages around 38,000 police-reported accidents each year. Around 22,000 of those accidents involved physical injuries to drivers, occupants, or pedestrians. Over the last 3-years, an average of 254 people have died annually in Broward County vehicle accidents.
Ft. Lauderdale Auto Accident Laws
Fort Lauderdale auto accident injury cases are governed by Florida law. At least 3 different areas of Florida law are relevant in an auto tort case: traffic laws (rules of the road), (2) vehicle insurance laws, and (3) tort law which applies to liability for injuries. The traffic and insurance laws are statutory. Florida tort law is a mix of common law rules, which are heavily supplemented and revised by statutes. Below is a brief outline of all the key Florida laws that apply in car accident lawsuits.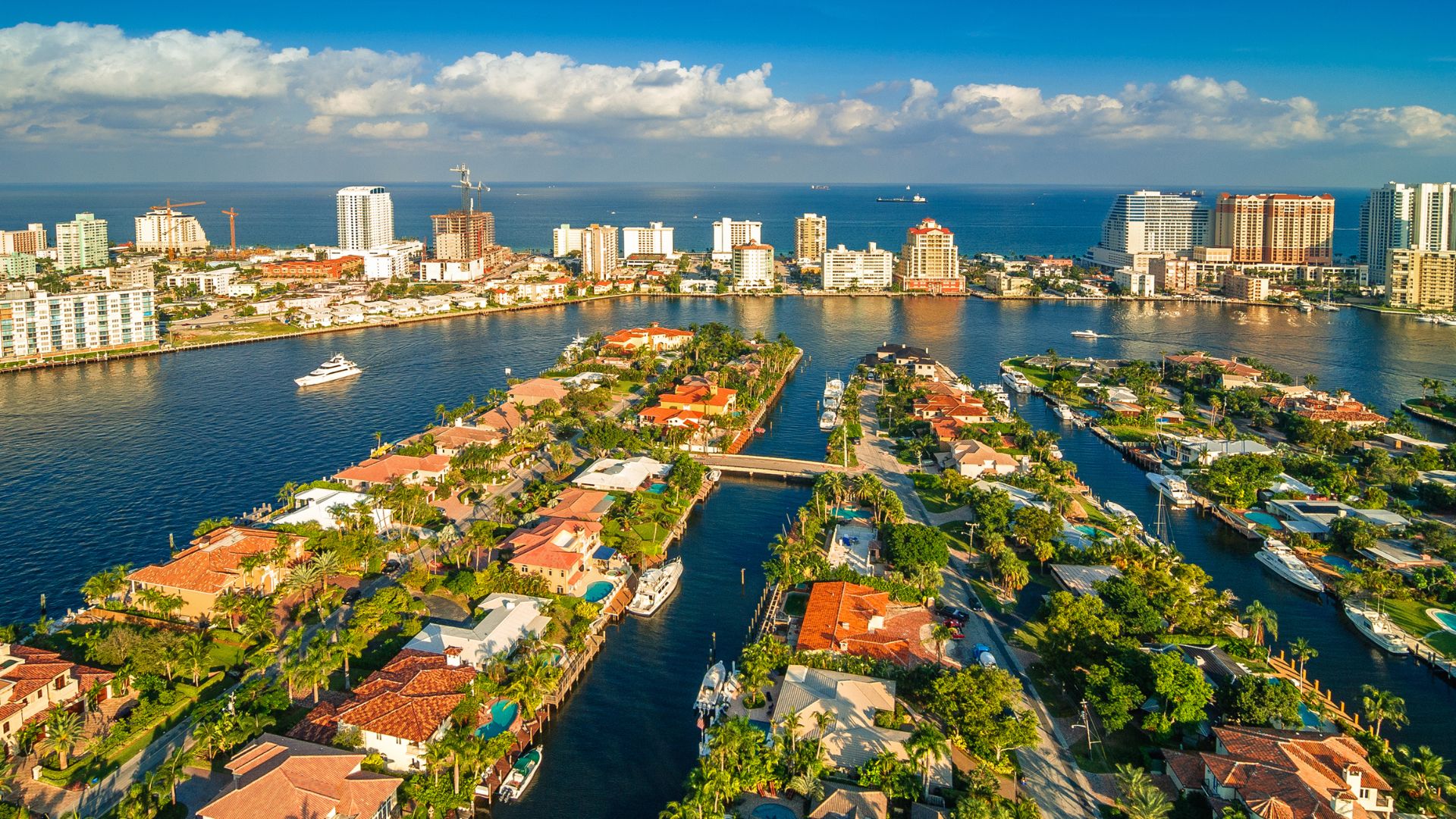 4-Year Statute of Limitations for Ft. Lauderdale Car Accident Lawsuits
The statute of limitations for personal injury lawsuits in Florida is four years from the date of the incident – Fla. Stat. § 95.11(3). In an auto accident case, the statute of limitations period begins running on the date of the accident. This means that anyone injured in a Ft. Lauderdale car accident must file their lawsuit within 4 years of the accident date or the case will be permanently barred.
Shared Fault in Fort Worth Auto Accident Cases
Only 1 driver can ultimately be held "at-fault" for a car accident in Florida. In many situations, however, both drivers are guilty of some degree of negligence or traffic rule violation that may have contributed to causing the accident. These are referred to as shared fault cases.
Florida applies the rule of comparative fault in these cases. Under comparative fault, a plaintiff's damages are reduced by their percentage share of fault. So if a plaintiff is found to be 10% at-fault for their own injuries, their damages would be reduced by 10%.
Damages Available in Ft. Lauderdale Car Accident Cases
Florida has recently enacted new laws imposing strict caps on the maximum amount of money or "damages" that plaintiffs can be awarded in personal injury cases. Florida now has some of the strictest damage caps of any jurisdiction in the U.S. Although Florida's damage caps may limit the amount of damages plaintiffs in high-value cases can get, all of the various types or categories of damages are still permitted in auto injury cases. The basic categories of damages in Florida accident cases are outlined below.
Lost Income: Plaintiffs are entitled to monetary damages for any and all lost income or lost wages that result from injuries they sustain in an auto accident. This includes not just past lost income, but also future lost income. For example, if you suffer a permanent injury that will prevent you from working for the next 6 months or a year, you would be entitled to lost wages for that period.
Medical Expenses: Car accident plaintiffs in Florida can get damages for all of the medical bills and expenses they incur as a result of physical injuries caused by the accident. This includes literally everything from the cost of the ambulance, hospital stay, medications, doctor visits, physical therapy, and more serious things such as surgery. It also includes both past medical expenses and future medical expenses. Damages are awarded even if these costs were covered by health insurance.
Mental Pain & Suffering: Florida law allows damages to be awarded for mental pain and suffering related to injuries sustained in a car accident. The more severe and painful the injury, the more compensation a plaintiff can get for pain and suffering. The judge or jury determines pain and suffering damages if a case goes to trial.
Settlement Value of Ft. Lauderdale Auto Accident Cases
How much are auto accident injury cases in Ft. Lauderdale worth? The settlement value of a car accident injury case in Ft. Lauderdale is based on a number of different factors. injury severity, age and medical history, and venue. The nature and severity of the plaintiff's injuries is always the most significant factor driving the settlement value in Fort Lauderdale accident cases. More serious injuries involve more medical expenses and more pain & suffering, which equates to a higher settlement value.
The chart below shows the average settlement value range of Ft. Lauderdale car accident cases based on the severity level of the plaintiff's injuries. Level I includes "minor" injuries such as sprains, whiplash, and other soft tissue injuries. Level II would be "moderate" injuries and includes things like herniated discs or bone fractures. Level III is the most serious injuries such as death or permanent impairment.
| | |
| --- | --- |
| INJURY SEVERITY LEVEL | SETTLEMENT VALUE |
| LEVEL I | $15,000 – $31,000 |
| LEVEL II | $49,000 – $11-,000 |
| LEVEL III | $150,000 – $390,000 |
Ft. Lauderdale Car Accident Settlements and Verdicts
Below are recent 2022-2023 verdicts and reported settlements from Ft. Lauderdale car accident lawsuits. These cases are provided for informational purposes only and are not a guarantee of value in your case.
$20,000 Settlement (Broward County 2023): The plaintiff, a minor, was a passenger in an SUV when his host vehicle was struck when the defendant negligently made a turn without yielding causing a collision. The plaintiff's injuries were not specified in the verdict summary.
$30,000 Verdict (Broward County 2022): The plaintiff was rear-ended by the defendant at an intersection in Ft. Lauderdale. The plaintiff alleged that he suffered various permanent injuries to his neck and back, but the jury in Broward County was not convinced that his injuries were actually permanent. They awarded significantly less than the amount the plaintiff was seeking.
$140,954 Verdict (Broward County 2022): The plaintiff claimed that the defendant, who was driving a rented vehicle, struck his vehicle from behind resulting in various injuries to his neck, back and shoulder, including a herniated disc. A jury in Broward County awarded $140,000.
$311,198 Verdict (Broward Count 2022): The plaintiff claimed she was attempting to turn left on a green arrow when a vehicle owned by the defendant ran a red light and collided with her vehicle. At the time, the defendant's vehicle was allegedly operated by an unidentified driver who fled the scene on foot. The defendant sought to avoid liability by claiming that the car was stolen, but the jury wasn't buying it since the alleged car their was a friend.
$250,557 Verdict (Broward County 2022): The plaintiff suffered serious injuries in a car accident caused by another driver who was underinsured. After collecting a policy limit settlement from the at-fault driver, the plaintiff sought additional damages under her UIM coverage with Progressive. Progressive disputed the severity of the plaintiff's injuries and refused to cover her claim forcing her to sue for UIM benefits. The verdict included $60,000 in medical expenses and $180,000 for pain and suffering.
$1,446,440 Verdict (Broward County 2022): The plaintiff was very seriously injured when defendant R.M., a minor, drove a Honda Accord through a red traffic signal and collided with the plaintiff's vehicle, which had entered the intersection on a green light. The plaintiff filed suit against R.M. and her parents who owned the Honda Accord and signed for her driver's license. The verdict included $600,000 for past pain and suffering, $600,000 for future pain and suffering, and $146,000 for medical expenses.
Hire a Fort Lauderdale Car Accident Lawyer
The personal injury attorneys at Miller & Zois can help you with your Ft. Lauderdale car accident lawsuit. We work with local counsel in Ft. Lauderdale at no additional cost to our clients to deliver the maximum possible compensation for your case. Contact us today at 800-553-8082 or contact us online.