Missouri negligent security lawsuits can be brought by victims of violent crime that occurs at a business, shopping center, apartment complex, or any other type of commercial property that failed to provide adequate security for guests on the premises. These lawsuits are a type of premises liability negligence action and they are commonly referred to as negligent or inadequate security cases.
Plaintiffs in successful negligent security cases are entitled to financial compensation for their injuries under Missouri law. On this page, our injury lawyers look at the elements of Missouri negligent security cases and the average settlement payouts in these cases.
---
RELATED CONTENT:
Missouri Personal Injury Settlements

---
Grounds for a Negligent Security Lawsuit in Missouri
Under Missouri law, anyone who owns or has responsibility for a commercial property that invites guests onto the premises (e.g., shopping center, apartment complex, nightclub, etc.) has a legal duty to protect those invitees from violent crime. To satisfy this legal duty, property owners are required to provide reasonable security and deterrence measures to prevent violence and crime on the premises.
What constitutes "reasonable security measures"? The answer actually depends on the circumstances. The level of security that is considered "reasonable" will vary depending on what type of property or business is involved. Security measures required at a property can include things such as gated access, video monitoring, lighting, or onsite security.
If a business or property owner neglects their duty to provide adequate security on the premises, and a visitor to the property becomes the victim of violence, that victim (or their family) can bring a negligent security lawsuit (also known as an inadequate security lawsuit). Negligent security cases are just like other negligence or personal injury cases.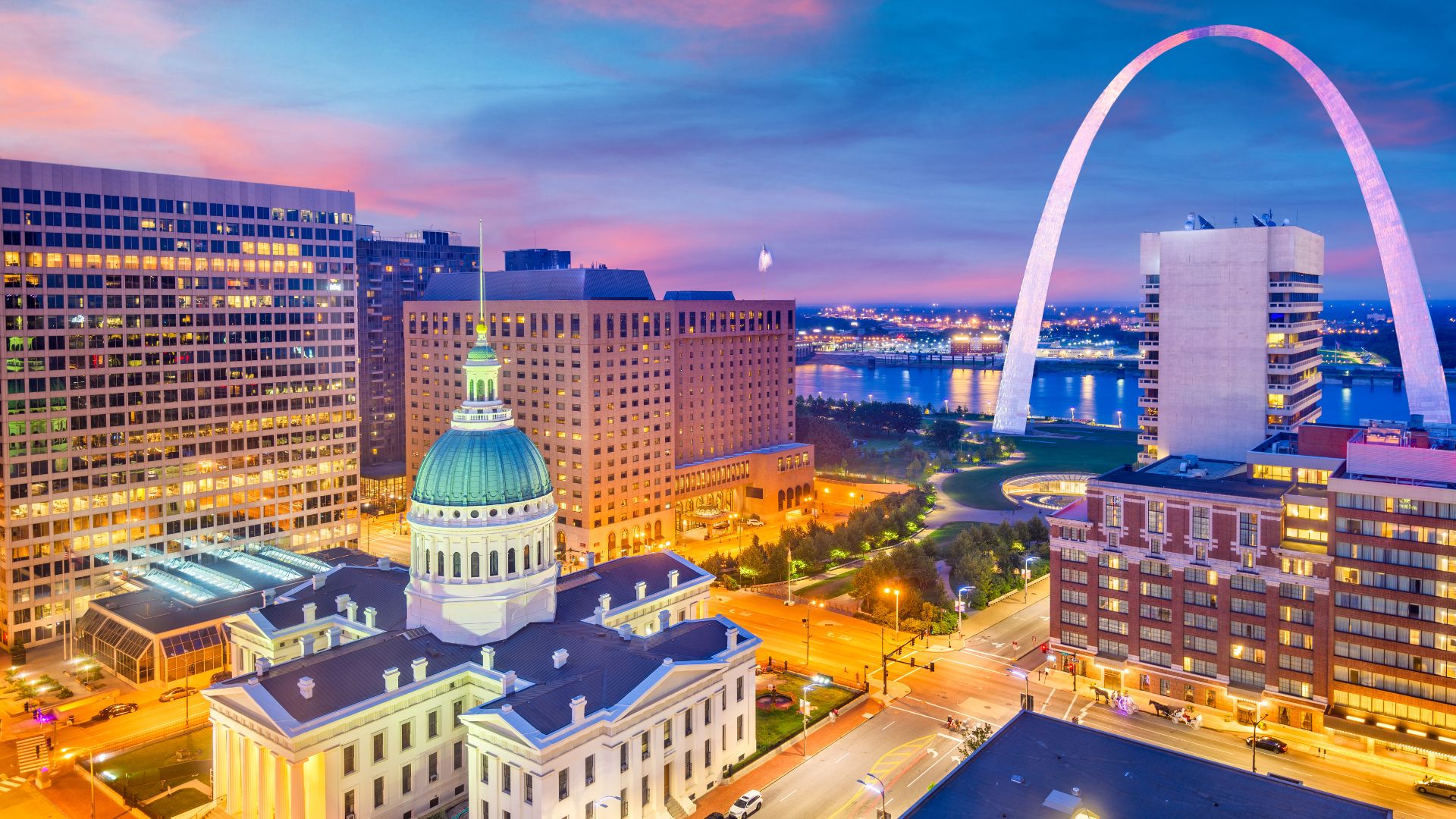 Any business or property owner can be sued for inadequate security if they fail to ensure reasonable security and a visitor becomes the victim of violence. Below is a hypothetical example to help illustrate how negligent security lawsuits work.
Let's say Acme Inc. owns a popular nightclub in St. Louis. The club stays open late, and guests consume large amounts of alcohol so physical altercations between patrons are very common. Despite having an average crowd of over 200 guests on weekends, Acme only has 1 security guard, and he works at the door checking identifications. John is at the club when he gets into an altercation with 3 other patrons. The 3 patrons violently assault John for 10 minutes leaving him with serious injuries. John can sue Acme for negligently failing to provide security to break up fights and protect patrons from each other.
Who Can You Sue for Negligent Security in Missouri?
In Missouri, any property owner, management company, retail business, or entity with legal responsibility for a property can be sued for inadequate security. Certain types of businesses and property owners, however, make the best defendants in negligent security lawsuits for various reasons. Below is a list of common negligent security lawsuits defendants.
Apartment Complexes: Apartment complexes in Missouri get sued in a lot of negligent security cases. Apartment management companies are expected to provide a very high level of security compared to other types of businesses or properties. This could include things like gated access to common areas, video surveillance systems (that actually work), adequate lighting, working lock systems, and even 24-hour security guards. Apartment complexes in certain areas also tend to be hotspots for violent crime. These 2 factors make apartment complex negligent security lawsuits common.
Shopping Centers / Retailers: Retail shopping complexes, such as malls, or outdoor retail plazas, as well as stand-alone individual retail properties, have a legal duty to ensure that customers are safe on the premises, which requires them to provide reasonably adequate security measures. Adequate security for a shopping center generally means proper lighting for parking and other areas, video surveillance, and possibly security guards or limited access parking.
Hotels: Hotels or motels have a legal obligation to provide security for their guests and they are frequent defendants in negligent security lawsuits. Hotels are obligated provide the highest level of safety and security for their guests. It typically requires lighting, video monitoring, 24-hour staffing, keyed access, etc.
Bars / Nightclubs: Nightclubs and bars where alcohol is consumed by customers have an obligation to protect patrons from violence, including drunken brawls between patrons at the bar. Negligent security lawsuits against these business usually involve allegations that there was not enough security staff to break up fights, or that security failed to screen for weapons at the door, etc.
Hospitals: Hospitals need to ensure that patients and other visitors are reasonably protected from violence both inside the hospital and in common areas such as parking lots and pickup areas.
Schools: Schools in Missouri have a legal duty to keep students safe from violence, both from other students and non-students and staff. This duty is very circumstance specific, but it may require security screening, responding to credible threats, and possibly hiring school security.
What is Required to Prove Negligent Security in Missouri?
Three elements must be proven to win a negligent security lawsuit in Missouri:
the defendant had a duty to provide security for the premises
the defendant breached that duty by failing to provide reasonable security
the plaintiff was victimized or harmed as a result of the lack of reasonable security
that the loss or injury proximately resulted from the defendant's breach of the duty.
The jury in negligent security lawsuits ultimately gets to decide whether these elements have been proven, including the critical questions of whether the defendant provided reasonable security measures under the circumstances.
Types of Negligent Security Lawsuits in Missouri
Many different types or categories of inadequate security claims are recognized under Missouri law. Below is a list of the most common types of negligent security claims that we see in Missouri.
Inadequate Locks: Having a secure, functioning lock or access system is a critical security measure. Residential complexes and hotels, for instance, should have gated access (whenever possible), and working lock systems to access common areas such as parking lots, pools, recreation centers, etc.
Inadequate Lighting: In may seem simple, but making sure a property is well lit a night is a critical security feature. Adequate lighting deters crime. This is a frequent claim in negligent security cases because property owners and business often neglect to maintain lighting systems in outdoor areas, such as parking lots. The plaintiff simply needs to show that the poor lighting facilitated the violent crime.
Lack of Video Surveillance: certain types of properties, such a hotels, apartment complexes, or shopping centers, have an obligation to ensure that guests are safe by having a functioning video surveillance system. Video surveillance deters criminal activity and enables help to be dispatched when events do occur.
Lack of Security Staff: In certain circumstances, a property owner or business owner may have an obligation to hire onsite security guards to help protect patrons and visitors from violence. Failure to provide security staff can be the basis for a negligent security claim.
Settlement Value of Missouri Negligent Security Lawsuits
Negligent security lawsuits in Missouri have a relatively high average settlement value compared to other types of personal injury cases. This is particularly true in the more urban areas around St. Louis. The chart below shows the value range of verdicts and reported settlements in Missouri negligent security cases based on information in the Westlaw verdicts & settlements database.
Missouri Negligent Security Settlements & Verdicts
Below are summaries of some verdicts and settlements from recent negligent security lawsuits in Missouri.
$315,000 Settlement (City of St. Louis): The plaintiff, a developmentally disabled adult male, was placed in the lock-down ward of a state psychiatric facility. While at the facility, he was pushed off an upper floor by another patient and sustained fractures to his lower extremities, as well as injuries to his head, neck, trunk, torso, arms and legs. The facility was sued for negligently failing to provide enough security staff to prevent the incident.
$695,000 Settlement (City of St. Louis): The plaintiff, a 26-year-old female, was raped and sodomized by two men who entered her apartment while she was sleeping resulting in post-traumatic stress disorder and fear of being left alone and of going out alone. She sued the apartment complex for failing to provide adequate security and the case settled.
$200,000 Verdict (E.D. Missouri): The plaintiff, a female in her mid-30s, was staying at a Residence Inn when a man entered her room with a pass key and attempted to rape her. The lawsuits alleged that the hotel had inadequate security; the hotel management and personnel were negligent in allowing a large number of pass keys, about 51 to 56, to be available and not closely monitored. The plaintiff also produced a witness who was a former employee of the hotel and who testified that there had been several other attempted assaults on the premises; the hotel had intentionally avoided notifying the police about those assaults.
$900,000 Settlement (Jasper County): The plaintiff was staying at the defendant's motel with her 2 young children when she was forcibly raped by a man in her motel room while her children were present. The lawsuit alleged defendant failed to provide adequate security at the hotel because the window to the room was missing a lock, allowing the rapist access to the room. The motel contended plaintiff was negligent because she had struck up a conversation with the rapist that same day and she let the rapist into her room.
$500,000 Verdict (St. Louis City): A man in his early 20s was killed in a fight that occurred at a McDonald's in St. Louis that was notorious for violence and crime. The lawsuit alleged the McDonald' failed to provide adequate security in that armed guards were present only on weekends in spite of the fact that more than twenty violent crimes had occurred on the premises during the prior three years and that employees failed to immediately call police when the fight started.
Contact Us About Missouri Negligent Security Cases
If you have a negligent security lawsuit in Missouri, contact our personal injury lawyers today at 800-553-8082 for a free consultation or contact us online.