Similac recall lawsuits are being filed around the country after Abbott Laboratories announced in February a recall of all Similac, Alimentum, and EleCare powdered infant formula products manufactured at the company's plant in Sturgis, Michigan. Similac PM 60/40 has now also been recalled after a baby exposed to this powdered baby formula died.
Our lawyers are pursuing Similac recall lawsuits in all 50 states for severe injury and wrongful death claims.
When the Similac recall was announced, our attorneys were under the impression there would be a handful of severe injury and wrongful death cases from this recall.
We were wrong. While 2023 has seen new cases mostly die out, our law firm received hundreds of calls, many of which are from parents whose child has suffered severe injury or death from food poisoning from Similac.  It is an awful thing that happened and it exacerbated a baby formula shortage that also caused a lot of pain.  The government and Abbott are working now to make sure it never happens again.
August 17, 2023 Similac Lawsuit Update
There are now a total of 52 pending cases in the Similac formula recall class action MDL against Abbott Laboratories. This is a somewhat lower number that we initially expect for this MDL, which was created 11 months ago.
July 27, 2023 Similac Lawsuit Update
Earlier this week, the parties in the class action MDL involving the bacteria contamination of Similac formula submitted a joint proposal for selecting and scheduling the first round of bellwether test trials.
Under the plan, each side will pick 5 cases to go through case-specific bellwether discovery. After discovery, 5 of the 10 cases will be selected as candidates for bellwether trials, with the final selections made by the MDL Judge.
January 23, 2023 Similac Lawsuit Update
The Wall Street Journal reported last week that the Department of Justice was investigating Abbott and criminal charges were on the table.  Abbott says it will fully cooperate with the DOJ investigation.
December 15, 2022 Similac Lawsuit Update
Another baby formula manufacturer reports concerns of bacteria in its product.
November 21, 2022 Similac Lawsuit Update
Last week, the FDA announced it is considering implementing a new strategy to avoid future bacteria contamination at infant formula factories. This comes in response to the nationwide infant formula shortage caused partly by the shutdown of a significant formula manufacturing plant in Michigan due to contamination issues.
Under the proposal, the FDA would form a new team of formula inspectors and increase its involvement and regulatory oversight.
October 1, 2022 Similac Lawsuit Update
There is a new Similac recall class action lawsuit.
The JPML has agreed to consolidate all lawsuits in federal court involving Abbott's infant formula recall which was traced back to contamination from its plant in Sturgis, Michigan, in February 2022.
The new MDL Abbott recall class action lawsuit will include personal injury cases and consumer class action cases alleging economic loss related to the formula contamination and recall.
Illinois is the epicenter of baby formula lawsuits.  The MDL class action has been assigned to Judge Matthew F. Kennelly in the Northern District of Illinois, where Abbott is headquartered.
July 20, 2022 Similac Recall Update
Just 11 days after production finally resumed at its embattled infant formula facility in Sturgis, MI, Abbott was forced to announce on Wednesday that the plant was again being shut down temporarily.  Abbott can't seem to do anything right.
The facility is being shut down this time because torrential rains caused flash flooding at the plant. The plant had spent the last four months on the shelf as the FDA investigated bacteria contamination in powdered infant formula.
The Sturgis plant has recently become the focal point of public anger as an acute baby formula shortage has plagued the U.S. The reopening of the plant two weeks ago was fast-tracked in a desperate effort to help alleviate the shortage, but now that will be on hold until the flood damage can be addressed.
July 13, 2022 Similac Recall Update
Just as the embattled baby formula plant in Michigan is finally resuming operations, it is now being reported that a former Abbott employee filed a whistleblower complaint about the facility with OSHA back in February 2021. The complaint reported various concerns about the plant and claimed that records were being falsified. More significantly, it shows that federal authorities noticed the problems at the Sturgis, MI facility over a year before those conditions eventually led to a Similac recall and an acute shortage of baby formula.
June 6, 2022 Similac Recall Update
At the end of last week (June 4) the FDA finally allowed production operations to restart at Abbott's formula manufacturing plant in Sturgis, MI. A dangerous bacteria outbreak was linked to the facility, and the FDA's subsequent investigation identified numerous violations and unsanitary conditions. This prompted an emergency shutdown of the entire plant, which lasted several months before operations finally resumed last week.
Infant formula shortages were starting across the U.S. even before the issues at the Michigan facility arose. Still, the shutdown worsened and became the focal point of public outrage. The Sturgis facility can reopen under the terms of a strict consent decree between Abbott and the FDA.
June 1, 2022 Similac Recall Update
FDA Commissioner Robert Califf was called before Congress last week to testify about the Similac recall and the shutdown of the Abbott formula plant in Michigan.
The shutdown and related Similac recall have played a large part in the acute baby formula shortage that has hit the U.S. this year and captured national attention recently. Commissioner Califf provided lawmakers with the details of the various sanitation deficiencies at the Abbott plant in Michigan that prompted the shutdown.
Califf also admitted that it took his agency several months to respond to the initial whistleblower report that alerted the FDA to the problem.
I have been saying I think the settlement amounts in severe injury and death lawsuits involving the Similac recall will be very high.  This provides a further foundation for my prediction on settlement.  Because everyone screwed this up.
Does this mean you will see high settlement payouts for insignificant injury Similac recall lawsuits?  No.  But the serious injury and death cases may have very high settlement amounts.
May 3, 2022 Similac Recall Update
One of the plaintiffs who recently filed a Similac recall lawsuit on behalf of his infant daughter is seeking a class action lawsuit.
Her Similac recall lawyer has filed a motion asking the JPML to consolidate all other lawsuits involving the Similac recall into a new mass-tort MDL.
The motion identifies 18 pending Similac recall cases in 6 different federal districts.  Sixteen of the eighteen instances are putative class actions that seek to represent the interests of thousands of unidentified infants.
The plaintiffs allege that their infants developed bacterial infections from the recalled Similac formula.
March 30, 2022 Similac Recall Update
The FDA released a preliminary report detailing the findings of its investigation into the recent contamination of powdered Similac at Abbott's plant in Michigan.  Not surprisingly, the FDA accuses Abbott of failing to take appropriate steps (such as regularly cleaning surfaces) to prevent product contamination.
Inspectors noted similar deficiencies in previous routine inspections of the Sturgis, Michigan plant, where a great deal of Similac was made.  It will issue later more detailed findings and conclusions.
Abbott has issued a statement saying it has "already begun implementing corrective actions."  This is not helpful for children who have already suffered from Similac food poisoning.  Nor is the baby formula shortage that this recall has exacerbated.
Cronobacter sakazakii Bacteria Recall
The recalled products from this facility may be contaminated with Cronobacter sakazakii, a dangerous bacterium that can pose a grave risk to infants. At least four reported cases of infants being hospitalized due to the contaminated formulas.
Our firm is now accepting cases from parents of infants who developed a bacterial infection from consuming contaminated Similac formula.
---
Related Posts

:
---
FDA Launches Investigation of Cronobacter Contamination in Powdered Formula
On February 17, 2022, the FDA issued a public announcement stating that the administration was investigating possible bacteria contamination in powdered infant formula products manufactured at the Abbott Laboratories plant in Sturgis, Michigan. The powdered infant formula products produced at this facility include Abbott's flagship brand Similac, and lesser brands EleCare, and Alimentum.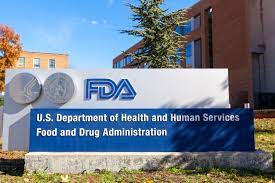 The investigation was initiated after the FDA received four complaints of infants hospitalized with Cronobacter sakazakii infections.
All four infants in the complaints were infected after consuming powdered baby formula products made at the Abbott plant in Michigan. The infected infants came from three different states (Minnesota, Ohio, and Texas), and one of the infants died due to complications related to the infection.
The FDA stopped inspecting the Michigan plant during COVID.  When they resumed inspections,  they found evidence of Cronobacter sakazakii.  Alarms went off because we knew this deadly bacteria can survive for years in powdered baby formula.
The FDA public announcement cautioned consumers to avoid purchasing or using powdered baby formula products made at the Sturgis, Michigan plant. FDA investigators are conducting an onsite inspection of the Abbott plant in Michigan and testing environmental samples. This inspection has already found evidence that confirms the presence of Cronobacter contamination at the facility.
Here is a quote from Politico on March 5, 2022, that summarizes this mess:
"It's kind of alarming that we know more about Russian military tactics in Ukraine than we do about FDA's actions regarding the Abbott facility."

–  Brian Ronholm, Director of Food Policy at Consumer Reports.
Cronobacter Infections Are Hard on Babies
Cronobacter sakazakii (previously known as Enterobacter sakazakii) is a type of bacteria that is found naturally in various environments. Cronobacter is known to thrive in certain dry foods and high-starch mediums such as powdered milk, herbal teas, and powdered infant formulas. In adults, Cronobacter can be a nuisance that triggers intestinal distress, diarrhea, and in some cases urinary tract infections.
Cronobacter infections can be very harmful and potentially life-threatening for newborns and infants. Infants have underdeveloped gastrointestinal systems that are less able to contain dangerous bacteria. Cronobacter infections in infants (particularly premature infants) can rapidly progress into deadly systemic infections such as sepsis (an infection of the bloodstream) and meningitis (infection involving the brain and spinal cord).
Initial symptoms of Cronobacter infections in babies include fever and refusal to feed, often accompanied by lethargy. Cronobacter infections in infants are relatively rare, but when they occur, they are almost always the result of contaminated powdered infant formula. This is because Cronobacter germs can survive in the dry environments of powdered food stores.
Abbott Announces Recall of Powdered Formula Products
A day after the FDA publicly announced its investigation, Abbott Laboratories initiated a "voluntary" recall of all powdered formula products made at the company's Sturgis, Michigan facility. The recall covered powdered versions of Abbott's formula products, including Similac, Alimentum, and EleCare formulas.
According to Abbott, the recalled products were distributed across the U.S. and to several other countries worldwide. Abbott established a Similac recall website to help consumers determine whether the recall covers their product.
Abbott Hardly Surprised by Cronobacter Sakazakii in Formula
No one at Abbott could be stunned about the Cronobacter sakazakii in baby formula. Abbott had already found cronobacter at the plant five times in the last two years. Worse still, this deadly bacteria twice found its way into baby formula.  Abbott did not send those cans out for sale. It pulled those batches out of the distribution chain.  But Abbott did not recall any others and we don't know exactly what they did to address the problem.
But the whole Michigan plant was a mess.  The FDA found drying equipment with a history of pits and cracks. This is a haven for cronobacter to hide and multiply.
Recall Is More Bad News for Infant Formula Makers
The recent Similac recall due to possible contamination is just the latest in a string of adverse events related to Similac and other infant formulas.
Over the last 16 months, Abbott and Mead Johnson (the maker of Enfamil) have been defending a growing number of baby formula lawsuits alleging that they failed to warn that their formulas put premature babies at increased risk of a dangerous infection called necrotizing enterocolitis (NEC). These NEC lawsuits are about to be consolidated into a new class-action lawsuit. Abbott and other manufacturers have also had to deal with supply-chain-related shortages that have made headlines recently.
Similac Recall Class Action Lawsuit
Parents of babies who develop a Cronobacter infection from consuming contaminated Similac from Abbott's Michigan facility will be entitled to financial compensation for their medical expenses and pain & suffering. A large number of Similac recall lawsuits are expected to be filed, which could lead to a new class-action MDL in which all Similac recall lawsuits in federal court would be consolidated together.
The Similac recall lawsuits are now in a class action. These lawsuits will follow a path similar to other mass torts involving recalled consumer products. The Similac recall lawsuits are consolidated before a single judge who would oversee a process of consolidated discovery as additional lawsuits are added to the class action. A few representative cases will be selected for jury trials, known as "bellwether" trials. The results of these test trials should then facilitate some global settlement in which Abbott agrees to pay a lump sum to resolve all pending cases.
FAQs: Similac Recall
Why was Similac recalled?
Abbott recalled powdered Similac formula products manufactured at its Sturgis, Michigan facility due to a possible Cronobacter contamination at the plant that may be linked to 4 cases of infant hospitalizations. Cronobacter infections can be perilous for newborns.
What Similac products were recalled?
Only powdered Similac formula products manufactured at the Abbott facility in Sturgis, MI were recalled. No liquid formula products have been recalled.
How do I know if my Similac has been recalled?
To find out if you powdered Similac formula is covered by the recall, check the lot number on the product and enter on Abbott's recall website.
Similac Recall Lawsuits Are Lawyers Are Taking
Our lawyers are only handling Similac recall lawsuits if the child
Diagnosed with Samonella
Diagnosed with Cronbacter
Hospitalized or Died
Contact Us About a Contaminated Similac Lawsuit
Our firm is currently seeking Similac recall lawsuits from parents of babies who developed Cronobacter infections from contaminated powdered infant formula. Call us at 800-553-8082 or contact us online for a free case evaluation.
Our baby formula lawyers also seek NEC Similac lawsuits from premature infants fed Similac and developed necrotizing enterocolitis.