Similac recall lawsuits are being filed around the country after Abbott Laboratories announced in February a recall of all Similac, Alimentum, and EleCare powdered infant formula products manufactured at the company's plant in Sturgis, Michigan. Similac PM 60/40 has now also been recalled after a baby exposed to this powdered baby formula died.
Our lawyers are pursuing Similac recall lawsuits in all 50 states.  When the Similac recall was announced, our attorneys were under the impression there would be a handful of serious injury and wrongful death cases from this recall. We were wrong. Our law firm has received hundreds of calls, many of which are from parents whose child has suffered serious injury or death from food poisoning from Similac.
May 3, 2022 Similac Recall Update
One of the plaintiffs who recently filed a Similac recall lawsuit on behalf of his infant daughter is seeking a class action lawsuit.
Her Similac recall lawyer has filed a motion asking the JPML to consolidate all other lawsuits involving the Similac recall into a new mass-tort MDL.
The motion identifies 18 currently pending Similac recall cases in 6 different federal districts. 16 of the 18 cases are putative class-actions that seek to represent the interests of thousands of unidentified infants.
The plaintiffs in these cases allege that their infants developed bacterial infections from the recalled Similac formula.
March 30, 2022 Similac Recall Update
The FDA released a preliminary report detailing the findings of its investigation into the recent contamination of powdered Similac at Abbott's plant in Michigan.  Not surprisingly, the FDA accuses Abbott of failing to take appropriate steps (such as regularly cleaning surfaces) to prevent product contamination.
Similar deficiencies were noted in previous routine inspections of the Sturgis, Michigan plant where a great deal of Similac was made.  More detailed findings and conclusions will be issued later this year.
Abbott has issued a statement saying that it has "already begun implementing corrective actions."  This is not helpful for children who have already suffered from Similac food poisoning.  Nor is the baby formula shortage that has been exacerbated by this recall.
Cronobacter Sakazakii Bacteria Recall
The recalled products from this facility may be contaminated with Cronobacter sakazakii, a dangerous bacterium that can pose a very serious risk to infants. There have been at least four reported cases of infants being hospitalized as a result of the contaminated formulas.
Our firm is now accepting cases from parents of infants who developed a bacterial infection from consuming contaminated Similac formula.
---
Related Posts

:
---
FDA Launches Investigation of Cronobacter Contamination in Powdered Formula
On February 17, 2022, the FDA issued a public announcement stating that the administration was investigating possible bacteria contamination in powdered infant formula products manufactured at the Abbott Laboratories plant in Sturgis, Michigan. The powdered infant formula products produced at this facility include Abbott's flagship brand Similac, and lesser brands EleCare, and Alimentum.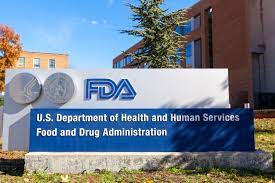 The investigation was initiated after the FDA received four separate complaints of infants who were hospitalized with Cronobacter sakazakii infections.
All four of the infants in the complaints were infected after consuming powdered baby formula products that were made at the Abbott plant in Michigan. The infected infants came from three different states (Minnesota, Ohio, and Texas) and one of the infants died as a result of complications related to the infection.
The FDA public announcement cautioned consumers to avoid purchasing or using any powdered baby formula products that were made at the Sturgis, Michigan plant. FDA investigators are conducting an onsite inspection of the Abbott plant in Michigan and testing environmental samples. This inspection has already found evidence that seems to confirm the presence of Cronobacter contamination at the facility.
Here is a quote from Politico on March 5, 2022, that summarizes this mess:
"It's kind of alarming that we know more about Russian military tactics in Ukraine than we do about FDA's actions regarding the Abbott facility."

–  Brian Ronholm, Director of Food Policy at Consumer Reports.
Cronobacter Infections Are Hard on Babies
Cronobacter sakazakii (previously known as Enterobacter sakazakii) is a type of bacteria that is found naturally in various environments. Cronobacter is known to thrive in certain dry foods and high-starch mediums such as powdered milk, herbal teas, and powdered infant formulas. In adults, Cronobacter can be a nuisance that triggers intestinal distress, diarrhea, and in some cases urinary tract infections.
For newborns and infants, Cronobacter infections can be very harmful and potentially life-threatening. Infants have underdeveloped gastrointestinal systems that are less able to contain dangerous bacteria. Cronobacter infections in infants (particularly premature infants) can rapidly progress into deadly systemic infections such as sepsis (an infection of the bloodstream) and meningitis (infection involving the brain and spinal cord).
Initial symptoms of Cronobacter infections in babies include fever and refusal to feed often accompanied by lethargy. Cronobacter infections in infants are relatively rare, but when they do occur they are almost always the result of contaminated powdered infant formula. This is because Cronobacter germs can survive in the dry environments of powdered food stores.
Abbott Announces Recall of Powdered Formula Products
A day after the FDA publicly announced its investigation, Abbott Laboratories initiated a "voluntary" recall of all powdered formula products that were made at the company's Sturgis Michigan facility. The recall covered powdered versions of Abbott's formula products including Similac, Alimentum, and EleCare formulas.
According to Abbott, the recalled products were distributed across the U.S. and to several other countries around the world. Abbott established a Similac recall website to help consumers determine whether their product is covered by the recall.
Recall is More Bad News for Infant Formula Makers
The recent Similac recall due to possible contamination is just the latest in a string of negative events related to Similac and other infant formulas.
Over the last 16 months, Abbott and Mead Johnson (the maker of Enfamil) have been defending a growing number of baby formula lawsuits alleging that they failed to warn that their formulas put premature babies at increased risk of a dangerous infection called necrotizing enterocolitis (NEC). These NEC lawsuits are about to be consolidated into a new class-action lawsuit. Abbott and other manufacturers have also had to deal with supply-chain-related shortages that have made headlines recently.
Similac Recall Class Action Lawsuit
Parents of babies who develop a Cronobacter infection from consuming contaminated Similac from Abbott's Michigan facility will be entitled to financial compensation for their medical expenses and pain & suffering. A large number of Similac recall lawsuits are expected to be filed which could lead to the formation of a new class-action MDL in which all Similac recall lawsuits in federal court would be consolidated together
If the Similac recall lawsuits lead to a consolidated class action, the cases would follow a path similar to other mass torts involving recalled consumer products. The federal court cases would be consolidated before a single judge who would oversee a process of consolidated discovery as additional lawsuits are added to the class action. Then a few representative cases would be selected for jury trials known as "bellwether" trials. The results of these test trials would then facilitate some type of global settlement in which Abbott agrees to pay a lump sum to resolve all pending cases.
We will also likely see several "consumer" class-action lawsuits involving the Similac recall. These types of class-action cases assert deceptive marketing and other consumer fraud claims against the defendants on behalf of a large group of people (e.g., everyone who purchased recalled Similac). These are different from class-action MDLs in which large numbers of individual cases alleging personal injuries and traditional tort claims are consolidated together.
FAQs: Similac Recall
Why was Similac recalled?
Abbott recalled powdered Similac formula products manufactured at its Sturgis, Michigan facility due to a possible Cronobacter contamination at the plant that may be linked to 4 cases of infant hospitalizations. Cronobacter infections can be very dangerous for newborns.
What Similac products were recalled?
Only powdered Similac formula products manufactured at the Abbott facility in Sturgis, MI were recalled. No liquid formula products have been recalled.
How do I know if my Similac has been recalled?
To find out if you powdered Similac formula is covered by the recall, check the lot number on the product and enter on Abbott's recall website.
Similac Recall Lawsuits Are Lawyers Are Taking
Our lawyers are only handling Similac recall lawsuits if the child
Diagnosed with Samonella
Diagnosed with Cronbacter
Hospitalized
Died
Contact Us About a Contaminated Similac Lawsuit
Our firm is currently seeking Similac recall lawsuits from parents of babies who developed Cronobacter infections from contaminated powdered infant formula. Call us at 800-553-8082 or contact us online for a free case evaluation.
Our baby formula lawyers are also seeking NEC Similac lawsuits from premature infants who were fed Similac and developed necrotizing enterocolitis.