I'm writing to update you on the Taxotere class action (MDL) lawsuits.
Taxotere is a chemotherapy drug used to treat a number of cancers, especially breast cancer. Taxotere is a taxanes.  Taxanes are diterpenes produced by the plants of the genus Taxus that have a taxadiene core. Taxanes are widely used as chemotherapy agents.
Taxotere has been one of the most widely used chemotherapy drugs since it was developed in the mid-1990s. Chemotherapy drugs like Taxotere work by attacking cancer cells within the body. Taxotere was originally developed and introduced by the New Jersey pharmaceutical company Adventis which is now Sanfoi-Adventis.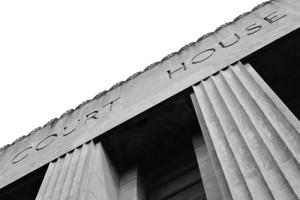 Following its approval by the FDA in 1996, a strong marketing push soon made Taxotere the chemo drug of choice for breast cancer treatment. Breast cancer is one of the most common types of all cancers with 300,000 women diagnosed annually. By 2009 the majority of breast cancer patients were being treated at some point with Taxotere, making it the most prescribed chemo agent in the U.S. In 2009, the year before the original patent on Taxotere expired, Sanfoi-Adventis reported $3 billion in revenues from its popular chemo drug.
Hair Loss
Taxotere has experienced a notable fall from grace since its glory days in the early 2000s. As it turns out Taxotere has one very unfortunate flaw. In a certain percentage of women (between 10-20% depending on what study you read) Taxotere causes permanent hair loss. Everyone generally expects their hair to fall out during chemotherapy. It's the price you pay for getting rid of cancer.
But chemo hair loss is supposed to be a temporary side effect. When people undergo chemotherapy, they reasonably expect their hair to grow back when the chemo is over. Hair loss is a big deal, particularly for women. Unfortunately, thousands of women who were treated with Taxotere for breast cancer learned afterward that their hair was never coming back.
We now know that in a certain subset of patients, Taxotere triggers hair loss that is permanent. We also know that Sanfoi-Adventis was well aware of this permanent side-effect for years. There are many indications are that Sanfoi-Adventis knew about the permanent hair loss problem since as early as 1998. The company allegedly actively concealed this fact because it realized there is a risk that permanent hair loss would damage Taxotere's marketability, particularly with female breast cancer patients. For over 10 years Sanfoi-Adventis knowingly failed to warn that Taxotere may cause permanent alopecia in certain patients.
It was not until 2015 that the warnings in the prescribing label were changed. To make matters even worse, it looks like Sanfoi-Adventis may have made false claims about the effectiveness of Taxotere over alternative chemo drugs. One of the main reasons Taxotere became so widely used is that Sanfoi-Adventis told doctors that it was more effective at fighting cancer than other, less toxic chemo drugs like Taxol. However, in 2009 the FDA determined that these claims were completely false. Not only does Taxotere cause permanent hair loss, but it is actually less effective than alternative chemo drugs like Taxol.
Taxotere Lawsuits
In the wake of Taxotere's striking downfall, thousands of women with permanent hair loss are now bringing product liability lawsuits against Sanfoi-Adventis. These former breast cancer patients claim that Sanfoi-Adventis lied about the effectiveness of Taxotere and deliberately concealed the fact that the drug may cause permanent hair loss. The evidence supporting these claims is very strong. There is no real dispute about the link between Taxotere and permanent hair loss. At least 10% of people who are treated with Taxotere will suffer permanent hair loss. It is also pretty obvious that Sanfoi-Adventis knew about this side effect and deliberately concealed it for over 10 years. In some individual cases, causation may be an issue.
However, the primary battleground in the Taxotere lawsuits will likely be on the issue of damages. In most pharmaceutical lawsuits the plaintiffs suffer serious physical injuries like heart attacks or strokes. By contrast, the Taxotere plaintiffs only lost their hair. At first glance, losing your hair may seem somewhat trivial in comparison to suffering a stroke or losing an organ. But permanent hair loss can be just mentally and emotionally devastating, especially for a woman recovering from breast cancer.
Taxotere MDL
MDL is an acronym for Multi-District Litigation. MDL is a special process in the federal court system which is frequently used in large-scale product liability and pharmaceutical cases. In an MDL, hundreds or thousands of related cases in Federal Courts across the country get consolidated together into a single court and assigned to one judge.
The cases remain consolidated in the MDL for efficient pretrial discovery management. If there is no global settlement at the end of the pretrial / discovery phase a few individual cases will be selected and sent back for trial in their original courts. The outcome of the trials in these initial "bellwether" cases is then used as a reference in negotiating the settlement of the remaining cases. Whenever a drugmaker like Sanfoi-Adventis suddenly gets hit with a wave of related lawsuits across the country, they are almost always consolidated into an MDL.
An MDL for the Taxotere hair loss lawsuits was established in October 2016 (MDL – 2740 Taxotere (Docetaxel) Products Liability Litigation). All the Taxotere cases in Federal Courts are now consolidated into this MDL and assigned to Judge Jane Triche Milazzo in the Eastern District of Louisiana. The size of the Taxotere MDL continues to grow very rapidly. When the MDL was first formed in 2016 there were about 5,500 cases.
As of June 2019, there are now over 9,100 cases, ranking the Taxotere litigation as the 5th largest active mass tort litigation in the country. (Although the MDL judge dismissed some of these cases in April 2019 for failure to cooperate.)
Judge Milazzo recently selected 4 individual bellwether cases to go to trial starting in 2019. The first bellwether trial is scheduled to begin in May 2019. (June 2019 Update: This has since been postponed to September 16-27, 2019.) The plaintiffs in all 4 of the bellwether cases are from Louisiana so the trials will be held in the Eastern District of Louisiana.  The highly anticipated verdicts in these initial trials will give us a good idea about the potential value of the Taxotere cases.
Call Miller & Zois About Taxotere Hair Loss
If you were given Taxotere as part of chemotherapy treatment and suffered permanent hair loss, it is not too late to file your own claim against Sanfoi-Adventis. Contact the lawyers at Miller & Zois at 800-553-8082 or get a free online consultation now.