Tylenol autism lawsuits are being filed around the country with a new Tylenol Autism class action lawsuit pending certification in federal court. Our lawyers are handling Tylenol lawsuits in all 50 states.  The acetaminophen litigation gets bigger every single day.
New Tylenol Class Action Lawsuit
As of November 2022, there is now a Tylenol class action lawsuit in New York that will house all acetaminophen lawsuits filed in federal court. The hope is a global settlement in which reasonable settlement amounts are offered to the impacted children and families.
Upon first hearing of a connection between Tylenol and Attention-deficit/Hyperactivity Disorder ("ADHD") or Autism Spectrum Disorder ("Autism"), you have doubt.  Tylenol is ubiquitous in our medicine cabinets and our day-to-day lives.  Many lawyers laughed when we said that the Tylenol autism lawsuit could be the next big thing.
No one is laughing anymore and now there is a class action lawsuit to push the Tylenol and autism litigation forward. The new medical research linking autism and acetaminophen is strong. It suggests that in utero exposure to Tylenol (acetaminophen) may be linked to higher rates of autism and other neurologic disorders.
If your child has autism and you (or for dads, the child's mother) used Tylenol, generic acetaminophen, Nyquil, Dayquil, or Excedrin, you may be eligible to fight for compensation for your child and your family.
If your child is 17 years old or younger, call our Tylenol autism lawyers today at 800-553-8082 or get a free online consultation.  (Other attorneys are taking ADHD cases.  Our law firm is only accepting autism lawsuits.)
This page was last updated on November 17, 2022. We recently added settlement amount projections if the acetaminophen lawsuits are successful.  We have been on this litigation from day one.  Whether you are our client on not, bookmark this page and come back for regular Tylenol autism lawsuit news and updates.
Tylenol Lawsuit Updates
Before we get into the substance of the Tylenol autism lawsuits, these are the most recent updates in the effort to create a Tylenol class action lawsuit.
What does this mean for you?  It means that if you file a Tylenol lawsuit in federal court in New York, California, Texas, Florida, or any other state, your claim will be transferred for pretrial discovery in the Southern District of New York.
November 20, 2022 – Types of Cases in the Tylenol Class Action
We talk most about autism and ADHD.  But our law firm considering cases involving:
Asperger's Syndrome
Kanner's Syndrome
Childhood Disintegrative Disorder
Pervasive Developmental Disorder
November 19, 2022 – Tylenol Lawyer Advertising Heats Up
Many of the lawyers that were rolling their eyes when we started talking about Tylenol autism lawsuits are now spending big money on television advertising to recruit Tylenol lawsuits.  Tylenol lawyers reportedly spent over $1.7 million in mass tort advertising in October 2022, the third largest spend for any mass tort after meso (which does not really count, anyway) and Camp Lejeune.
November 15, 2022 – Walmart's Motion to Dismiss Is Denied
Tylenol autism MDL Judge Denise Cote issued an Opinion and Order yesterday denying Walmart's motion which sought dismissal based on the federal preemption doctrine. The decision comes just two months after Walmart filed its motion, which is incredibly fast for resolution of this type of motion in a class action MDL context.
In denying the motion, Judge Cote explained that the applicable FDA labeling laws did not prevent Walmart from voluntarily adding a warning about use during pregnancy to its Equate-brand acetaminophen and, therefore, federal preemption did not apply. Judge Cote emphasized that under the FDA rules, manufacturers still have a duty to enhance their warning labels to ensure they are adequate.
The ruling is not a surprise. But it is generating a lot of excitement.
November 14, 2022 – Walmart Files Motion to Dismiss in Tylenol Class Action Lawsuit
Walmart is seeking dismissal of the Tylenol autism lawsuits against it based on federal preemption. The lawsuits accuse Walmart of negligently failing to warn about the risk of using its Equate-brand acetaminophen products during pregnancy.
In its dismissal motion, Walmart argues that these claims are preempted by federal law because the warnings on the products were regulated by the FDA and could not be unilaterally changed. In their response in opposition, the Tylenol plaintiffs contend that the applicable federal laws and regulations did allow Walmart to voluntarily add a warning to its product labels.
Walmart filed a supplement brief in support of its motion last week. Federal preemption is a common defense in defective drug cases based on failure to warn. The defense is not usually successful.
November 13, 2022 – Initial Status Conference in Tylenol Class Action 
In the new Tylenol autism class action lawsuit (Tylenol MDL-3403),  Judge Denise Cote will hold the next monthly status conference on Thursday, November 17, 2022, in New York.   Judge Cote is expected to make some significant decisions and announcements at this conference.
First and foremost will be her selections for Tylenol lawyers to serve on the plaintiffs' leadership committee. This committee will confer and make collective decisions on behalf of all plaintiffs in the MDL class action. Judge Cote will also hear from both sides regarding proposals for case management of the Tylenol lawsuit.
The optics and vibe from the first hearing also matters. It will give Tylenol attorneys a first look at how the judge intends to approach the litigation.
November 7, 2022 – Defense Leadership Picked for Tylenol Class Action
In the Tylenol autism class action MDL, Judge Cote approved the proposed structure for the defense lawyer committee. The committee will be called the Retailer Liaison Committee (RLC) and it will make collective decisions for the defense. The RLC will be comprised of lawyers for the defendants, selected by Judge Cote via an open application process. Appointments should be announced next week.
November 4, 2022 – Tylenol Defendants Pay $13 Billion Settlement in Unrelated Litigation
A few of the primary retail defendants in the Tylenol autism lawsuits, CVS, Walmart, and Walgreens, recently announced a proposed settlement that will resolve thousands of opioid lawsuits pending against them. Under the proposed settlement, the 3 companies will pay around $13 billion over the next 10 years to thousands of state and local governments who brought the opioid lawsuits.
Why are we talking about settlement payouts in other litigation with these same defendants?  That settlement has parallels to the Tylenol autism lawsuits and underscores why these same retailers are being sued in the acetaminophen lawsuits.
November 2, 2022 – Tylenol Lawyers Coming  Out of the Woodwork
Just three months ago, few lawyers were taking Tylenol lawsuits seriously.  Now the television commercials are rivaling Camp Lejeune ads.  If you have minor children, Facebook knows and is flooding you with acetaminophen lawsuit ads. The Tylenol autism class action lawsuit may become the biggest mass tort in U.S. history.
October 28, 2022 – Picking Class Action Lawyers
This week, the judge in the new Tylenol autism class action lawsuit in the Southern District of New York set a deadline of November 14, 2023, for attorneys to submit applications for appointment to the plaintiffs' leadership committee (PLC).
In a class action MDL, the PSC makes collective decisions on behalf of all the individual plaintiffs in the litigation. The first monthly status conference in the MDL is scheduled for November 17th, so the judge may make the PLC appointments for the Tylenol lawsuit for autism victims at that conference.
October 5, 2022 – New Tylenol Class Action Lawsuit
We now have a Tylenol class action lawsuit. The new MDL – titled In Re: Acetaminophen – ASD/ADHD MDL No. 3043 – will be in the Southern District of New York under Judge Denise L. Cote.  This will be Judge Cote's 9th MDL class action lawsuit.
More than 80 filed acetaminophen lawsuits will be immediately transferred to Judge Cote
September 30, 2022 – MDL Arguments
Yesterday, the JPML heard oral arguments at a hearing on the motion for consolidation of the growing number of autism cases into a new acetaminophen class action. The number of lawsuits alleging that acetaminophen use during pregnancy caused autism has been steadily growing and there is now a large number pending in federal districts across the country.
In June, a group of plaintiffs filed a request asking for the cases to be consolidated into a new MDL. The defendants, manufacturers, and major retailers of acetaminophen, are strongly opposed to class action consolidation. A panel of JPML judges will now decide.
There is no question the Tylenol autism lawsuits could become one of the biggest mass torts in American history.  One member of the JPML, Judge Matthew Kennelly, noted the hearing that this could get "really gigantic."  Feels foreshadowing.
September 27, 2022 –  Tylenol Lawsuit Update
There have now been 87 Tylenol lawsuits in seven states against sellers of store-branded pain relievers. The defendants include CVS, Walmart, and Walgreens.
September 11, 2022 – Oral Arguments for Class Action Set
Oral argument before the JPML on the motion to consolidate the acetaminophen autism cases into an MDL class action lawsuit has been set for September 29, 2022, in St. Louis.
The MDL consolidation request has faced opposition from various defendants. But our Tylenol autism lawyers think the odds still favor the MDL class action lawsuit being granted. What is more in doubt is what venue the JPML will select if a new MDL is created. The plaintiffs are pushing for the Northern District of California, while the defendants prefer New Jersey.
August 9, 2022 – Battle for a New Acetaminophen Class Action Lawsuit
Plaintiffs in the acetaminophen autism lawsuits file a Reply in Support of their recent request for consolidation of all Tylenol autism lawsuits into a new MDL class action. The Reply brief contests the legal arguments made by several defendants in their opposition to consolidation. Specifically, the Reply asserts that the number of pending cases and future pending cases are more than adequate to justify an MDL. The Reply also reasserts that the Northern District of California would be the most logical choice of venue for the MDL.
August 2, 2022 – MDL Opposition Brief
The defendants filed briefs in opposition to the motion seeking consolidation of all Tylenol autism lawsuits into a new class action MDL. Each defendant filed its separate opposition, but all four briefs make similar arguments.
First, the opposition briefs point out that the Tylenol autism lawsuits have only been filed against retail defendants and necessary parties (i.e., the actual acetaminophen manufacturers) have been left out.
Second, they contend that there are not enough acetaminophen autism cases pending and that the field of defendants is too large and diverse.
Finally, all the defense oppositions object to the forums suggested by the plaintiffs and argue that if the Tylenol lawsuit is consolidated, the District of New Jersey or the Eastern District of New York would be the more appropriate venues.
Tylenol Autism Lawsuit
Tylenol lawsuits are now being brought against major retailers, Johnson and Johnson, and generic acetaminophen makers claiming that they failed to warn that using the popular drug during pregnancy could lead to autism.
The growing number of Tylenol autism lawsuits has recently prompted a request for the cases to be consolidated into a new MDL Tylenol autism class action lawsuit.
Our firm is currently accepting Tylenol autism lawsuits from parents or guardians of children who were diagnosed with autism or ADHD after significant prenatal exposure to Tylenol or generic acetaminophen. Contact our law firm today at 800-553-8082 or get a free online consultation.
Tylenol Linked to Autism
Tylenol (the brand name for acetaminophen) is one of the most popular and widely used over-the-counter pain medications in the world. Acetaminophen holds a uniquely preeminent place in pharmacology and medicine. Millions of people use Tylenol regularly to relieve headaches, pain, and reduce fevers.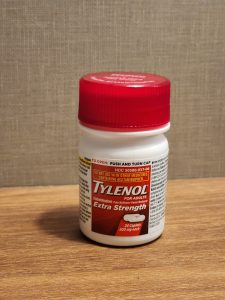 Around 50 million American consumers (roughly 20% of the adult population in the United States) use products containing acetaminophen each week, with more than 25 billion doses being used annually.
At the same time, it is, paradoxically, probably one of the most dangerous and least understood compounds in medical use. Acetaminophen's mechanism of action remains unclear. Scientists have yet to figure out how acetaminophen relieves pain and reduces fever.
Despite the drug's unknown mechanism of action, acetaminophen has long been marketed to pregnant women as the safest pain reliever and fever-reducing drug for use during pregnancy. As a result, Tylenol is used by more pregnant women than any other over-the-counter drug.
Baby Food and Autism
We have known that many have linked baby food and autism.  Until recently, lawyers generally thought  Tylenol lawsuits were not as strong as the baby food claims. But that wisdom has been flipped on its head because it is likely that the Tylenol cases will be much easier to prove.  Moreover, women's medical records are replete with instructions from doctors to take acetaminophen for aches and pains.
Medical Literature on Tylenol and Baby Food
Over the past decade, a growing body of scientific studies has raised increasingly more and greater concerns about the correlation between prenatal acetaminophen exposure and adverse neurodevelopmental outcomes, including autism.
Consensus Statement on Tylenol and Pregnancy
In 2021, the scientific journal Nature Reviews Endocrinology published a Consensus Statement from medical experts warning that the use of Tylenol during pregnancy was not safe and could lead to higher rates of autism.  This study was the final straw that led to the avalanche of acetaminophen lawsuits.
JAMA Psychiatry Study
One of the most significant studies, published in the leading scientific journal JAMA Psychiatry in 2020, found that umbilical cord "biomarkers of fetal exposure to acetaminophen were associated with significantly increased risk of childhood [autism] in a dose-response fashion."
The study's authors further noted that "[s]ensitivity analyses . . . and subgroup analyses found consistent associations between acetaminophen and [autism] across strata of potential confounders, including maternal indication, substance use, preterm birth, and child age and sex."
Hopkins Study
A Johns Hopkins study looked at cord blood samples and measured acetaminophen levels.  The results were stunning.  The highest levels of acetaminophen found in the cord blood were almost three times as likely to be on the autism spectrum compared to children with the lowest levels in their cord blood.  This study has fueled the Tylenol lawsuit more than any other study.
Other Studies
Various studies have found that the use of Tylenol (or acetaminophen) during pregnancy may lead to the development of various neurological disorders, including autism spectrum disorder. Twenty-six separate observational studies have identified positive associations between acetaminophen exposure during pregnancy and autism.
The 16 studies that specifically investigated dose-response identified a dose-response association, meaning an increased duration of exposure to acetaminophen was associated with increased risk.
A research study published in 2018, involved a meta-analysis of seven other studies that included more than 130,000 pairs of mothers and children. The mother-child pairs were monitored for 3 to 11 years, depending on the study. The study determined that children who were exposed to Tylenol for prolonged periods during pregnancy had a 20% higher risk of autism.
Risk of Autism with Tylenol May Be Dose Responsive
The timing, amount, and length of Tylenol use during pregnancy appear to correlate with the risk of autism because other studies have indicated that using small doses of Tylenol during pregnancy does not increase the risk of autism. Based on this new research, many doctors now recommend that women avoid taking acetaminophen during pregnancy unless medically indicated.
At this point, different lawyers have different opinion on how much is enough to make your eligible for a Tylenol lawsuit.  Our law firm is requiring that the pregnant mother take at least 8 doses of Tylenol.  Other firm has stricter or loser eligibility requirements.
Tylenol Autism Class Action Lawsuit Certified
The new research linking Tylenol use during pregnancy to autism has prompted a growing wave of Tylenol autism lawsuits. Major drug retailers such as CVS and Walgreens and manufacturers of acetaminophen-based drugs are being sued by children and parents alleging that the use of Tylenol during pregnancy caused children to develop autism spectrum disorder (ASD) or attention deficit hyperactivity disorder (ADHD).
On June 10, 2022, the plaintiffs' lawyers filed a motion with the Judicial Panel on Multidistrict Litigation (JPML) seeking to have the Tylenol autism lawsuits consolidated into a new class action MDL. On October 5, 2022, the JPML certified a new class action in the Southern District of New York.
According to the motion filed with the JPML, there are currently about 20 acetaminophen autism lawsuits pending in federal courts across the country.
All the Tylenol lawsuits raise similar factual allegations and assert claims based on failure to warn about the risks of prenatal exposure to Tylenol. Each Tylenol autism lawsuit has been filed within a very short time frame. This tells the JPML panel that many more Tylenol lawsuits are likely going to be filed.
Example Tylenol Lawsuit
One of the 47 Tylenol autism lawsuits that were initially transferred into the new MDL is the case of Springer v. Costco Wholesale Corp. (0:22-cv-1532), which was filed in the District of Minnesota on June 8, 2022. The case was filed by a Minnesota woman, Courtney Springer, on behalf of her minor child. The sole defendant named in the case is Costco, which is where the plaintiff purchased the generic acetaminophen she used during pregnancy.
The Springer Complaint starts with general factual allegations about the development of acetaminophen and how it has been marketed as "the safest, and the only appropriate" pain reliever for pregnant women. These general allegations then move on to lay out the scientific evidence showing that the use of acetaminophen interferes with fetal brain development which can lead to autism.
Next, the Complaint gets more specific and states that Springer purchased Kirkland brand acetaminophen from Costco and regularly used it throughout her pregnancy from October 2016 to May 2017. According to the Complaint, Springer took the Kirkland generic Tylenol "a few times a week" during that time frame. Springer's acetaminophen lawsuit claims that she took the drug based on the assumption that it was safe to use during pregnancy.  Her suit points to what is the core of every Tylenol lawsuit:  there was nothing on the warning label to suggesting a possible risk of autism.
Springer's daughter was eventually born in May 2017. At 18 months old, Springer's daughter was diagnosed with an autism spectrum disorder.
This Tylenol autism lawsuit asserts six separate causes of action: (1) failure to warn, (2) general negligence, (3) breach of express warranty, (4) breach of an implied warranty, (5) negligent misrepresentation, and (6) violation of Minnesota consumer protection laws. The general allegation underlying all of these claims in this Tylenol lawsuit is that Costco knew (or should have known) about the connection between acetaminophen use during pregnancy and autism, but continue to sell its Kirkland brand generic Tylenol without any warnings about that risk.
Tylenol Autism Settlement Amounts or Jury Payouts
The Tylenol autism lawsuits are new.  No Tylenol autism case has gone to trial or been settled. Honestly, at this point, no one can say with certainty whether these cases can marshal the scientific proof required for these lawsuits to hold up in court. That being said, the science linking acetaminophen and autism appears very strong.  There are also plenty of deep-pocket defendants to pay settlement amounts and jury payouts.  So, we can speculate about potential settlement compensation payouts in these cases based on the assumption that they are ultimately successful.
Average Successful Jury Verdict Could Be Over $5 Million
Our attorneys estimate that a successful Tylenol autism lawsuit could have an average jury payout of $5 million.  We are talking about lifelong injuries to children.  Juries are willing to award a lot of money in those cases because it is the child's one chance to be compensated for injuries they will carry their entire lives.
Average Settlements Could Reach $500,000
Settlement compensation is different than a jury payout.  The average per person settlement of a successful acetaminophen lawsuit will likely be between $200,000 to $500,000. A small handful of cases involving compelling factual circumstances could be worth significantly more.
What Are the Factor That Will Drive Tylenol Settlement Payouts?
Where an individual Tylenol autism lawsuit falls on this settlement value range would depend on several factors. The most significant factor will be the severity of the child's autism. If the child has severe autism that leaves them unable to function independently the case will have a much higher settlement value. Severely autistic children often require a lifetime of medical care, which would make these cases comparable to serious birth injuries like cerebral palsy.
A second factor that will drive the payout value of a case will be how much acetaminophen the mother used during her pregnancy. To put it very simply, the more Tylenol the mother used during her pregnancy, the stronger the case will be and the higher the potential value. If the mother only used Tylenol occasionally during pregnancy, or for a limited time, juries will be more skeptical of the causal relationship between the Tylenol and the child's autism.
The final factor that will determine the settlement value of these cases will be whether the child and mother had any known risk factors for autism other than the Tylenol use. Risk factors for autism include pregnancy complications such as gestational diabetes or hypertension. Premature birth or delivery complications causing loss of oxygen are also risk factors. A history of autism in the child's family or parents over the age of 45 is also associated with higher rates of autism. The absence of any of these autism risk factors will make a case much more valuable.
Do You Qualify for a Tylenol Autism Lawsuit?
If you used Tylenol or generic acetaminophen during pregnancy at high doses or for extended periods and your child was subsequently diagnosed with autism, you and/or your child may be able to bring a civil lawsuit and seek financial compensation.
Right now, the scientific evidence establishing causation between prenatal exposure to acetaminophen and autism is still emerging. If this evidence of causation is considered strong enough to be presented to a jury in a civil case, however, plaintiffs could receive significant compensation for these cases.
If the Tylenol autism lawsuits are eventually consolidated into a class action MDL (and the causation evidence survives legal challenges), it will be more likely that these cases could be resolved in some type of global settlement.
Autism Drugs at Issue
The non-exclusive list of drugs:
a. Alka-Seltzer PLUS
b. CoricidinHBP
c. Dayquil
d. Excedrin
e. FluTherapy
f. Midol
g. Mucinex MAXIMUM STRENGTH FAST-MAX COLD, FLU & SORE THROAT
h. Mucinex MAXIMUM STRENGTH FAST-MAX COLD & FLU (ALL-IN-ONE)
i. Mucinex MAXIMUM STRENGTH NIGHTSHIFT COLD & FLU
j. Mucinex MAXIMUM STRENGTH NIGHTSHIFT SEVERE COLD & FLU
k. Mucinex MAXIMUM STRENGTH SINUS-MAX PRESSURE, PAIN & COUGH
l. Mucinex MAXIMUM STRENGTH SINUS-MAX SEVERE CONGESTION & PAIN
m. Nyquil
n. Panadol
o. Robitussin Maximum Strength
p. Sinex SEVERE ALL IN ONE SINUS
q. Sudafed Head Congestion + Flu Severe
r. Sudafed Head Congestion + Mucus
s. Sudafed PE Sinus Pressure + Pain
t. Theraflu
u. Tylenol
v. Store-brand acetaminophen
Contact Our Lawyers About Your Tylenol Autism Lawsuit
The national product liability lawyers at Miller & Zois are reviewing Tylenol autism lawsuits on behalf of parents and guardians of children who were diagnosed with autism or ADHD after significant prenatal exposure to Tylenol or generic acetaminophen.
Contact our Tylenol autism lawyers today at 800-553-8082 or get a no-obligation, free online consultation.