The antibiotic family of fluoroquinolones goes by many brand names, including Cipro, Levaquin, and Avelox. Every year, millions of Americans take fluoroquinolones to treat bacterial infections, including urinary tract infections, pneumonia, and bronchitis. Since the antibiotics work on a number of different conditions, they are popular among doctors.
Surprisingly Diverse Dangers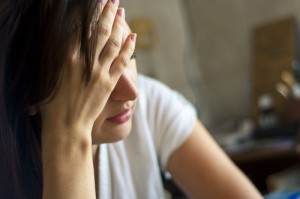 However, new studies indicate that these medications can also have serious side effects. These studies have linked fluoroquinolone use to risks like peripheral neuropathy. Peripheral neuropathy is a form of permanent nerve damage.  It can result in constant pain and often, limited mobility. In many cases, peripheral neuropathy is irreversible, which means that patients who develop it must live with pain and impairment for the rest of their lives.
Currently, several pharmaceutical companies are facing lawsuits filed by patients who have suffered irreversible peripheral neuropathy after taking fluoroquinolone. Evidence in court documents indicates that drug companies may have known about the nerve damage risks as early as 1996, but they did not remove these medications from the market or alert patients and doctors to the risks.
Per a Washington Post report: "Levofloxacin ranked third and another fluoroquinolone, ciprofloxacin (often known by the brand name Cipro), ranked fifth in the number of serious adverse event reports submitted directly to the Food and Drug Administration in 2013, according to the nonprofit Institute for Safe Medication Practices. The blood thinners warfarin and rivaroxaban ranked first and second."
"'Fluoroquinolones are near the top of this ranking year after year,' says Thomas Moore, a senior scientist at the Institute. 'We know that people are getting seriously injured. How well are we managing the risks of these drugs? Are there safer alternatives? These questions need to get asked and answered.'"
Aortic Aneurysms and More Problems
Some recently published studies have indicated that fluoroquinolone use may also be linked to cases of aortic dissection and aortic aneurysm. Unlike peripheral neuropathy, both of these conditions put patients' lives in immediate jeopardy. Aortic dissection occurs when the walls of the aorta, the largest artery in the body, begin to break down. In an aortic aneurysm, the aorta bursts. Patients suffer severe internal bleeding in both cases, which can significantly increase the risk of heart attack or stroke and cause extreme pain.
Patients with an aortic aneurysm have only a fifty percent chance of survival, according to some studies. If they do survive, they require lifelong follow-up care and monitoring, and they may have permanent disabilities.
Medications in the fluoroquinolone family include Avelox (moxifloxacin hydrochloride), Cipro and Cipro XR (ciprofloxacin), Factive (gatifloxacin mesylate), Floxin (ofloxacin), Levaquin (levofloxacin), Maxaquin (lomefloxacin hydrochloride), Noroxin (norfloxacin), Proquin XR (ciprofloxacin hydrochloride), Raxar (grepafloxacin hydrochloride), and Zagam (sparfloxacin). Court filings in several states accuse drugmakers of failing to warn patients about risks, negligence, and other forms of wrongdoing.
Do You Have a Fluoroquinolone Case?
Call our skilled medical products liability lawyers at (800) 553-8082 to discuss your potential claim for free.  Our consultations are free and private.