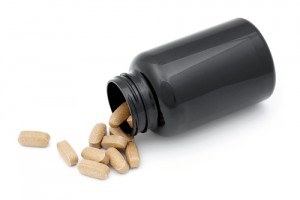 All product liability lawsuits involving injuries associated with the use of any testosterone replacement therapy (TRT) will now be centralized in the Northern District of Illinois before Judge Matthew F. Kennelly.
A panel of federal judges has ordered the lawsuits to be centralized as part of an MDL, or multidistrict litigation, in order to reduce the risk of duplicative discovery, avoid conflicting rulings from different judges, and to serve the convenience of parties, witnesses and the courts. The ruling currently affects approximately 45 lawsuits, however, any future cases filed will be transferred to the MDL. Plaintiffs are suggesting that the total number of cases will be in the thousands.  So many people have taken this stuff and suffered and injury or died and they (or their survivors) don't even know that this may have been the cause of the injury/death.
Is it a class action?  For all practical purposes, it is a class action for discovery and, hopefully, settlement.  The cases are consolidated as the plaintiffs'  attorneys get information that can be applied to all cases.  At this point, both parties should understand the strengths and weaknesses of the case and be able to make a reasonable settlement offer.