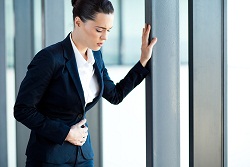 The latest drug to catch the eye of mass tort lawyers is the gout medication Uloric.  The FDA is concerned that Uloric has a greater risk of death compared to allopurinol, another gout medication. This follows a clinical trial which showed that Uloric may result in heart-related death.
What is gout?
Gout is a variation of arthritis that results when urate crystals accumulate around joints. Urate crystals are formed when there are abnormally high levels of uric acid in the blood. Uric acid is usually dissolvable in the bloodstream and urinated out. However, the body can sometimes either produce too much uric acid or excrete too little of it. Gout primarily affects the joint connected to the big toe. Its sufferers experience symptoms such as joint pain, inflammation, redness, and difficulties with moving around. Paul Manafort's gout complications since he has gone to prison has been a big news story of late. This makes sense because inactivity can exacerbate gout symptoms.
Increased levels of uric acid increase the risks of developing gout. Eating excessive amounts of certain foods increases uric acid levels. This includes steak, organ meats, and seafood. Non-meats that can increase uric acid levels include alcoholic beverages and drinks containing fructose. Obesity also causes the body to produce more uric acids, making it difficult to remove much of it. Diseases and medical conditions such as untreated high blood pressure, diabetes, and metabolic syndrome, which also increase the risk of developing gout.