The jury is still out this Wednesday after Memorial Day in the defamation lawsuit filed by actor Johnny Depp against his ex-wife Amber Heard.
Update: Netflix recently released a new documentary film on the Jonny Depp / Amber Heard defamation trial. The show, Depp v. Heard, features clips of testimony from the trial, mostly from Johhny and Amber themselves.
Update: Johnny Deep Wins!  $15 million in punitive damages. But they awarded Heard $2 million for her counterclaim.  Summary: what an utter mess. 
The case is irresistibly compelling for many obvious reasons. Depp and Heard are both major movie stars and the case involves allegations of abuse, infidelity (with other famous people), and, relationship drama.  And the fight is not over money it is about… spite.
In this post, we will provide a legal breakdown of the case including the relevant factual allegation, the legal claims, and the potential outcomes. We will also offer our prediction for the most likely outcome of the trial and why.
Backstory Behind the Johnny Depp Amber Heard Lawsuit
Johnny Depp is one of the most famous actors in the world. He first became a household name after his roles in odd movies like Edward Scissorhands. Depp took his fame to a new level starting in the early 2000s as "Captain Jack Sparrow" in the Disney movie franchise Pirates of the Caribbean.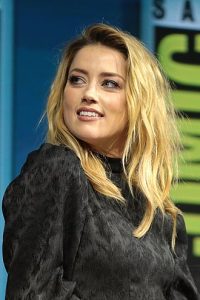 Amber Heard is also a famous actress, although she is not nearly as well-known and popular as Depp. Heard has been in a bunch of movies, with her biggest role coming recently as "Mera" in the blockbuster movie Aquaman.
Depp and Heard Meet on Set (of course)
Depp and Heard met on the set of The Rum Diary and began officially dating in 2012. In 2015, Depp and Heard were married in a private ceremony in Australia. In May 2016, a little over a year after their wedding, Heard filed for divorce.
Divorce Comes Quick
A few days after filing the divorce petition, Heard filed for a restraining order accusing Depp, for the first time, of physically abusing her.
Depp's lawyers claimed that the restraining order and abuse allegations were false and were done to coerce money out of Depp in the divorce. Three months later, an out-of-court divorce settlement was reached in which Depp agreed to pay Heard $7 million.
Odd Joint Statement
When the settlement was finalized, Depp and Heard released a joint statement claiming that there was never any abuse, and that "neither party has made false accusations."
Allegations of Trying to Leverage Money
The odd joint statement after the divorce settlement led to speculation that Heard had fabricated the abuse allegations to leverage money out of Depp in the divorce. In an apparent effort to undermine these suspicions, Heard publicly announced that she would donate all the money she got from the divorce to charity (specifically, the ACLU and Children's Hospital of Los Angeles). Whether Heard followed through on this promise would later become a major issue.
Positioning as Domestic Abuse Victim
After the divorce settlement, the story of Depp and Heard's ill-fated marriage (and the short-lived abuse allegations) quickly faded out of the spotlight. Then in December 2018, Heard wrote an op-ed piece that was published in the Washington Post portraying herself as a victim of domestic abuse. In the Post article, Heard writes: "I became a public figure representing domestic abuse, and I felt the full force of our culture's wrath for women who speak out." Although Depp's name is not mentioned in the article, Heard is clearly what Heard is referring to her brief marriage to Depp.
Depp Sues Heard For Defamation
Just three months after Amanda Heard's op-ed was published in the Post, Depp filed a defamation lawsuit against his ex-wife. Under choice of venue rules, the lawsuit had to be filed in Fairfax County, Virginia because that is where the Washington Post is published (and therefore where the defamation "occurred").
Judge Says the Implications It Was Depp Are Strong Enough
Depp's lawsuit claims that Heard's op-ed piece falsely accused him of abuse and that those false accusations have caused him significant economic harm. Heard filed a motion to dismiss the Depp lawsuit arguing, among other things, that Depp was never specifically named in the op-ed piece. The motion was denied after the judge found that there was enough evidence for a jury to find that the article implicitly named Depp.
A few months after Depp filed his defamation lawsuit, Heard filed her own separate defamation claims against Depp. Heard's defamation claims, which were filed as counterclaims in the Virginia case, accuse Depp (more specifically one of his lawyers in the litigation) of making false accusations accusing Heard of lying.
Depp Loses Libel Lawsuit Against British Newspaper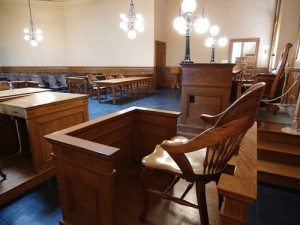 This is not the first time Johnny Depp has filed a defamation lawsuit over allegations that he abused Amber Heard.
In 2018, a British tabloid newspaper called The Sun published an article that called Depp a "wife-beater." Depp promptly brought a libel lawsuit against The Sun's parent company, News Group Newspapers, in the British courts.
Depp's libel suit against The Sun went to trial in London in 2020. The law of libel in Britain is much more favorable to plaintiffs and the burden of proof was on The Sun to show that its statement about Depp being a "wife-beater" was true.
Heard testified at the trial in London and recounted multiple instances in which she claimed that Depp was physically abusive.  In November 2020, the judge in the libel trial ruled that The Sun had presented sufficient evidence to show that its claims were true and denied Depp's libel claim.  Shortly after the ruling, Depp publicly announced that Warner Bros. asked him to resign from his role in the Fantastic Beasts movie franchise.
Defamation Trial in Virginia
In April, a long jury trial begins in Johnny Depp's defamation lawsuit against Amber Heard. The trial is held in Fairfax County, Virginia and every scandalous minute is televised. Highlights from the trial have been regular features on national news broadcasts.  (Do I hate myself for watching?  I do.)
Depp's Testimony at Trial
In the first part of the trial, Depp took the stand and testified over 4 days. During his testimony, Depp portrayed himself as the victim of physical abuse in the relationship. At the close of his testimony, Depp claims that Heard's false allegations have cost him "nothing less than everything."
Heard's Testimony at Trial
Heard took the stand on May 4 and gave several days of very emotional testimony. Heard claimed that Depp was heavily addicted to drugs throughout their relationship, and she detailed numerous instances of physical and emotional abuse. Heard claimed that in 2013, Depp went into a drunken rage when he saw her hugging a female friend. Heard claims that Depp grabbed the woman by the wrists, threatened her, and then hit Heard and trashed the cabin they were staying at.
Another incident occurred in Australia in 2015. Heard claims that Depp went on a violent, drug-induced tear for over three days during which he physically assaulted her several times. Both Depp and Heard acknowledge that Depp severed the tip of his finger during this trip. Depp contends that the injury occurred when Heard got violent and threw a glass bottle at him. Heard claims that Depp did it to himself while punching a wall.
Depp Claims No History of Violence
Depp's legal team is making an effort to highlight the fact that Depp has no history of violence, while Heard does. Depp has never been accused of physical violence in the past and he presented testimony from ex-girlfriends that he was never violent or abusive with them.
By contrast, Heard has had several incidents. In 2009, Heard was arrested after getting into a physical altercation with her girlfriend at an airport. Charges were never pressed. Depp also called Heard's former personal assistant, who testified that Heard spat in her face when she asked for a pay raise.
Did Heard Give Her Divorce Money to Charity?
Depp's legal team is also drawing attention to the fact that the Heard apparently did not keep her promise to donate the money she got from her divorce settlement to charity.
To undermine claims that she accused Depp of violence to squeeze money out of him the divorce, Heard publicly announced that she was donating the divorce money to the ACLU and L.A. Children's Hospital.
Heard promised to donate $3.5 million to the ACLU, but Depp's lawyers have established that Heard only donated $1.3 million and that $500,000 of that donation came from Elon Musk (who Heard briefly dated). The implication of this is that Heard did make false abuse allegations to get money out of Depp.
Who Will Win? Depp vs. Heard Predictions Before Verdict
Every poll I have seen predicts Johnny Depp will win.  But my prediction is that the jury will come back with a defense verdict in favor of Heard. (Update: I got this wrong!)  Most of you do not want to hear that.  But let me explain.
Although public sentiment seems to be with Depp, there seems to be ample evidence that Depp was occasionally abusive to Heard. There is also evidence that Heard may have gotten physical with Depp on numerous occasions. But that doesn't defeat Depp's defamation claim.
Remember, Depp presented virtually the same legal claims in his case against The Sun tabloid in the UK. The legal standards for libel and defamation in Britain are much more favorable for plaintiffs, yet Depp still lost that case. Depp is facing a much tougher legal standard in Virginia. So there is little reason to predict that the result will be any different.
One major difference between the UK case and the current case against Heard in Virginia is that the UK case was decided by a judge. The defamation case in Virginia will be decided by a jury. This may give Depp a ray of hope for a different outcome.  I'll admit my earlier prediction on the Depp-Heard trial is that it would end with a directed verdict for Heard.  This means the judge would decide the case even before it went to a jury.  But the judge is letting the jury decide (at least for now)
Personally, I think these types of disputes should not end up in trial.  This is not about money but a vendetta they both have and they are using the court system to pursue that vendetta.  But if you are reading this post, you probably have a strong rooting interest and don't care for my "this is all nonsense and a waste of time" take on it.