Note: We have a January 2023 update on the Zoloft lawsuits at the bottom of this post.  The rest of the post was written eight years ago in 2015 when there were high hopes for the class action Zoloft lawsuit. 
Depression treatment is essential.  This is especially true during pregnancy.  Untreated depression can have harmful effects on both the mother and the baby.  But we are learning more about the use of antidepressants and the increased risk of problems for the baby.
Zofran Safety Study in 2015
This study supports prior findings that women who use Zoloft during pregnancy are at an increased risk of giving birth to an infant with birth defects that could include severe heart or cranial malformations.
According to findings published in the American Journal of Obstetrics & Gynecology, the use of Zoloft may increase the risk of atrial and ventricular defects by more than 30%, and more than double the risk of craniosynostosis. (2023 Update: In fairness, this study has not been replicated and most experts believe Zoloft is safe during pregnancy in 2023.  That does not mean that it is. But it is fair to say that most experts today believe Zoloft is safe for pregnant women.)
Zoloft, also known as Sertraline, is known as a selective serotonin reuptake inhibitor (SSRI) and works by helping to restore the balance of a certain natural substance (serotonin) in the brain.  It is used to treat depression, panic attacks, obsessive-compulsive disorder, post-traumatic stress disorder, social anxiety disorder (social phobia), and a severe form of premenstrual syndrome (premenstrual dysphoric disorder).
Zoloft is one of the most widely prescribed medications in the United States and has been used by tens of millions of individuals.  Does it work?  It probably does not live up to the hype in terms of efficacy.  But this drug has helped a lot of people and I don't want to minimize that.   Because that is not the point.
The question is a simple one: does this drug cause more harm than good for some people?   This leads to the follow-up question I already tossed out above: do Pfizer and the other SSRI makers know the risks of these drugs?
Are These New Concerns About Zoloft?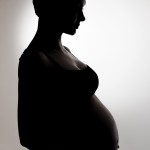 The FDA has known for years about the risks associated with Zoloft use during pregnancy.  In November 2006, the FDA added warnings about a potential life-threatening risk of Persistent pulmonary hypertension (PPHN) in newborns from Zoloft and other newer antidepressants when taken after the 20th week of pregnancy.
In 2007, studies found an association between the use of antidepressants during pregnancy with a risk of abnormal skull development, gastrointestinal abnormality, and brain defects.  And, in 2009, a study published found that SSRI antidepressants could increase the risk of heart defects when taken during the first trimester.
This latest study has raised concerns about the potential side effects of Zoloft when taken during the first trimester – which, unfortunately, is a time when many women don't even know that they are pregnant.  While Sertraline uses during the first trimester has been associated with an increased risk of atrial/ventricular defects and craniosynostosis "above and beyond the effect of maternal depression," "Non-sertraline SSRIs were associated with an increased risk of craniosynostosis and musculoskeletal defects."
Are Antidepressants An Option During Pregnancy?
When considering whether or not antidepressants should be continued during pregnancy, the overall benefits versus risks have to be considered.  But there is the thing about making an informed decision on risk.  You have to know what the risk is.  Doctors and patients have largely been in the dark.  So, I can't conjure up scenarios where a pregnant mother might have chosen to continue with this drug.  (Actually, I'm not sure I can but I'm trying to highlight how reasonable I am on this.) But the key to the whole thing is knowing what the risks are.
Zoloft Birth Defect Lawsuits
Injured Zoloft users are filing lawsuits against Zoloft's manufacturer, Pfizer.   Currently, there are hundreds of Zoloft lawsuits pending that involve children born with severe birth defects and malformations after having been exposed to these drugs in utero; lawsuits seeking compensation to help with medical bills, continuing care for their child, lost wages, pain, and suffering, and other damages.
Many of these cases are considered by plaintiffs' lawyers to be very viable claims that frankly have the possibility of large settlements and verdicts.  How large?  Think about what you know about verdicts and think about the fact that we are dealing with children.
Zoloft Class Action Lawsuit
Zoloft lawsuits filed throughout the country have been centralized in the Eastern District of Pennsylvania for pretrial proceedings as part of multidistrict litigation, or MDL, a procedure utilized in the Federal court system to transfer all pending civil cases of a similar type filed throughout the United States to one federal judge.
This is done to avoid duplication of discovery, prevent inconsistent pretrial rulings, and conserve the resources of the parties and their counsel.  If the MDL  process does not resolve the cases, they are then transferred back to the court where they were originally filed and scheduled for trial.  Could this happen?  It could. But I predict there will be mass settlements in the Zoloft birth injury cases that will resolve the majority of these claims before they get remanded. We will see.
2022 Zoloft Lawsuit Update
The prediction above was dead wrong. In 2016, U.S. District Judge Cynthia Rufe (now the judge in the Tylenol class action lawsuit) ruled that there was not enough scientific evidence for the Zoloft birth defect lawsuits to move forward. The judge ruled that five different experts that linked Zoloft to birth defects did not employ scientifically sound methodology in reaching their conclusions. This ruling was a death knell for the entire Zoloft class action lawsuit.
Zoloft Side Effects Pregnancy
Zoloft does have side effects during pregnancy.  There are reports of vomiting, seizures, respiratory distress, irritability, low blood sugar, and a host of other side effects in pregnant women.
Are Lawyers Filing Zoloft Lawsuits in 2023?
I am unaware of any mass tort litigation involving Zoloft and birth defects in 2023. On January 9, 2023, the First Circuit court of appeal affirmed a lower court finding that federal law preempts their lawsuits. Absent a reversal by the U.S. Supreme Court, it is hard to imagine this any Zofran side effect lawsuit ever making it to a jury. 
So if you are looking to file a Zoloft lawsuit, it may be hard to find a lawyer to help you, unfortunately.   Our firm is not handling these claims.