Target and the U.S. Consumer Product Safety Commission (CPSC) recently announced a major safety recall of Pillowfort Weighted Blankets. The recall is prompted by recent incidents which indicate that a problem with the design of the zipper in the blankets can actually trap children and cause them to suffocate. A 6-year-old girl and a 4-year-old girl living at Marine Corps Base Camp Lejeune in North Carolina were trapped in a blanket and died from asphyxia in April 2022.
About Pillowfort Weighted Blankets
Weighted blankets have recently become very popular. They are blankets that are made to be very heavy around the edges so that they trap in warm air.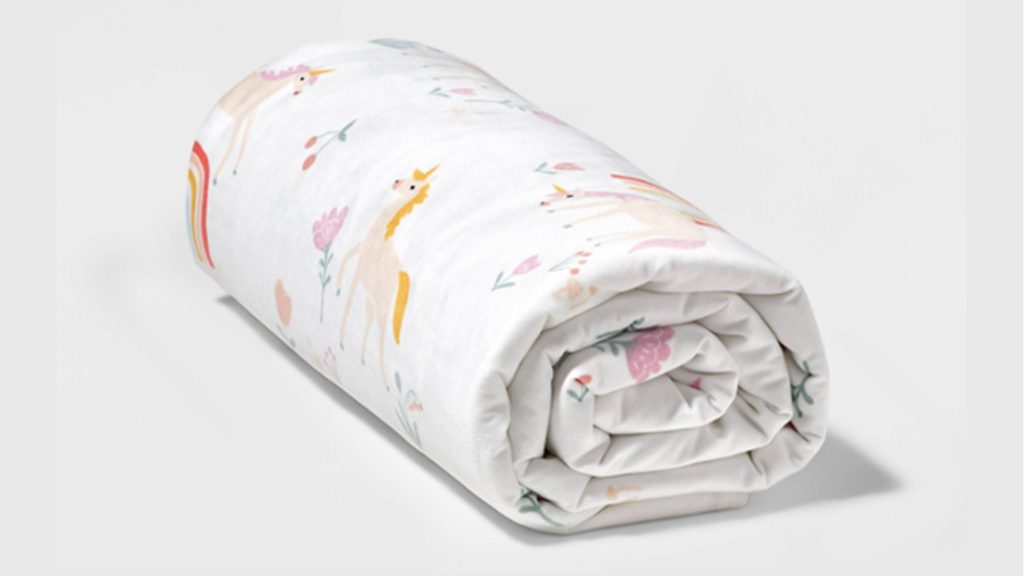 The Pillowfort Weighted Blanket is a brand of weighted blanket that was sold exclusively at Target, one of the biggest retailers in the U.S. The Pillowfort weighted blankets had a total weight of 6 pounds and came in a standard size of 60 by 40 inches. They were available in multiple colors.
Unlike most weighted blankets, the Pillowfort Weighted Blankets had a detachable cover that could be removed for washing. The removable cover had a zipper feature that enabled it to be detached from the inside material.
Recall Announcement
On December 22, 2022, the CPSC issued a public recall notice advising that Target was immediately recalling all Pillowfort Weighted Blankets. The recall notice advised that the blankets were dangerous to young children because the zipper on the detachable cover allowed children to enter and become trapped inside the blanket, which could result in death by suffocation.
The recall covered over 200,000 weighted blankets sold at Target. CPSC and Target strongly advised consumers to stop using the blankets and keep them away from children.
The recall came after the CPSC and Target were made aware of at least 4 separate cases of children becoming trapped inside the Pillowfort Weighted Blankets after unzipping the cover. One of the incidents involved two girls (6 and 4 years old) who died from suffocation after becoming trapped in the blanket. This tragic incident occurred in April 2022, at Camp Lejeune in North Carolina. Camp Lejeune is a Marine Corps base that has recently come in the national spotlight because of a new law allowing Camp Lejeune water contamination lawsuits.
The recalled Pillowfort blankets were made in China and sold by Target (at stores and online) from December 2018 to September 2022. They sold for $39.99. Customers who have one of the recalled blankets are being offered a full refund for the price of the blanket. To obtain a refund, consumers can contact Target at 800-440-0680. Additional information can also be found on the Target website.