New medical research has recently shown that using Tylenol (acetaminophen) during pregnancy can increase the risk of having a child with autism. This has prompted many parents to file product liability lawsuits against acetaminophen retailers and manufacturers for failing to warn about the dangers of using Tylenol during pregnancy.
The Tylenol autism lawsuits have been consolidated into a class action MDL. In this post, we will look back at how the Tylenol autism litigation has unfolded and discuss the latest developments in this ongoing mass tort.
Tylenol During Pregnancy and Autism
Tylenol is the iconic brand name for acetaminophen, one of the most commonly used medications in the world. Acetaminophen has always enjoyed a reputation as a safe, harmless over-the-counter drug. Millions of people use it daily, including many pregnant women who view it as the safest choice for pain relief during pregnancy.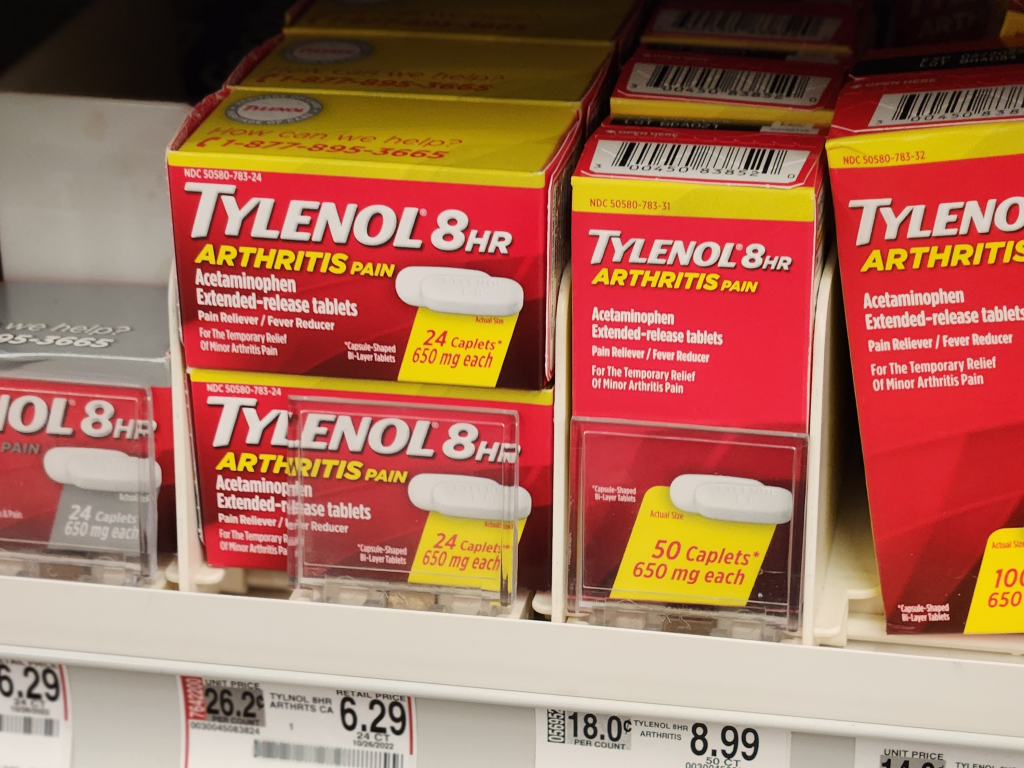 Over the last ten years, however, a growing tide of scientific research has established that regular use of acetaminophen during pregnancy can disrupt fetal development and increase the risk of neurologic conditions such as autism.
These growing concerns among the scientific community culminated in the publication of a Consensus Statement by a large group of doctors warning the larger medical community about the risks of acetaminophen use during pregnancy.
Research Prompts Tylenol Autism Lawsuits
The publication of the Consensus Statement article in 2021 called attention to the link between autism and prenatal exposure to acetaminophen. This soon led to the first product liability lawsuits by parents alleging that their child developed autism from Tylenol during pregnancy.
Throughout 2021, the number of Tylenol autism lawsuits slowly began to increase. By the end of the year, however, there were still only a limited number of cases pending in courts across the country. That changed during the first half of 2022 as increased awareness led many more parents to bring Tylenol lawsuits.
Tylenol Autism Class Action Lawsuit Created
By the summer of 2022, the number of Tylenol autism product liability lawsuits pending in federal courts across the country had increased significantly. This prompted a group of plaintiffs to file a motion in June 2022 asking the Judicial Panel on Multidistrict Litigation (JPML) to consolidate all of the Tylenol autism cases into a new "class action" MDL.
In October 2022, the JMPL granted the motion, and the Tylenol autism new class action MDL was established titled In Re: Acetaminophen – ASD/ADHD MDL No. 3043. The class action MDL for the acetaminophen cases was assigned to Judge Denise Cote in the Southern District of New York.
Denial of Walmart's Motion to Dismiss Leads to Increased Attention
One of Judge Cote's first significant actions in the new class action MDL was to deny a motion to dismiss filed by defendant Walmart. Walmart's motion argued that the Tylenol autism lawsuits were precluded under the federal preemption doctrine (a common defense in mass torts involving drugs).
Judge Cote ruled that preemption was not applicable because the FDA labeling laws did not prevent Walmart from voluntarily adding a warning about use during pregnancy to its Equate-brand acetaminophen. Judge Cote emphasized that under the FDA rules, manufacturers still must enhance their warning labels to ensure they are adequate.
Judge Cote's decisive ruling on this point generated a lot of optimism for the plaintiffs and sparked renewed interest in the litigation from plaintiffs' lawyers across the country. A noticeable increase in lawyer advertising for Tylenol autism lawsuits promptly filed the ruling.  Our law firm does not advertise.  But we get a lot of people, maybe like you, who become aware of the litigation from advertising and then come here. Because they are unimpressed with a 30-second television ad, they want to know if the science supports a Tylenol lawsuit seeking compensation for their child and their family.
MDL Judge Sets Fast Pace
By mid-December 2022, just two months after the acetaminophen autism class action was created, it became clear that MDL Judge Denise Cote would move the litigation along quickly. After making appointments to the plaintiffs' executive committee, Judge Cote set a series of reasonably prompt deadlines for submitting proposed discovery plans which will get 2023 off to a running start.
Class Action Expands
When the acetaminophen autism class action MDL was created in October 2022, only 18 cases were initially pending. By mid-January 2023, however, there were 104 pending cases in the Tylenol autism MDL. The number of pending cases is expected to increase dramatically throughout 2023. By the end of the year, we could easily see the number of pending cases approaching 500.
The MDL judge has already taken two steps to facilitate filing new cases in the MDL. First, she issued an Order allowing new incoming Tylenol autism cases to be filed directly in the MDL rather than being filed in home districts and transferred in. Second, she approved a Short Form Complaint.  So the engine is in place for this litigation to grow as it should.
Contact Us About a Tylenol Autism Lawsuit
The national product liability lawyers at Miller & Zois are reviewing Tylenol autism lawsuits on behalf of parents and guardians of children diagnosed with autism after significant prenatal exposure to Tylenol or generic acetaminophen.
Contact our Tylenol autism lawyers today at 800-553-8082 or get a no-obligation, free online consultation.