In South Dakota, personal injury law governs a diverse array of legal disputes that arise from incidents causing physical injury, emotional distress, or other damages. These could include automobile accidents, slip and falls, medical malpractice, and more.
Understanding potential settlement payouts and jury awards in personal injury cases is crucial. The compensation a plaintiff might receive in South Dakota depends on various factors such as the severity of the injuries sustained, the degree of fault or negligence involved, and the unique circumstances of the case.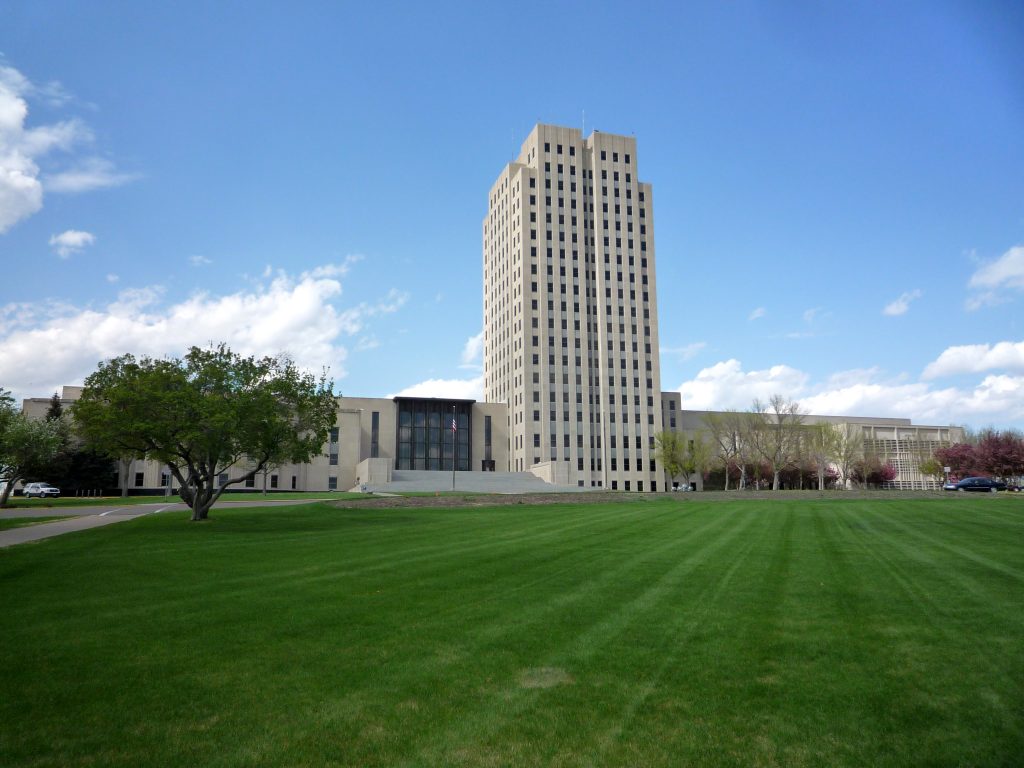 This page delves into personal injury law in South Dakota, including the state's laws and regulations, such as the statute of limitations, and looks at recent cases to provide examples of typical settlement amounts and jury payout in South Dakota.
South Dakota Personal Injury Verdicts and Settlements
2022, South Dakota: $300,000 Verdict. 28-year-old female plaintiff claimed to suffer a spinal disc injury with nerve involvement, a concussion and other injuries when she was rear-ended by the defendant as she slowed down for traffic ahead. Liability was admitted by the nature, extent and cause of the injuries were disputed.
2022, South Dakota: $266,369 Verdict. The plaintiff was driving her vehicle on the roadway when stopped for a red traffic signal at an intersection and the defendant rear-ended her with his pickup truck. The plaintiff claim that she suffered significant back injuries that forced her out of work for significant time periods and required medical treatment. The verdict included $50k for past medical expenses and $65k for future medical expenses.
2021, South Dakota: $806,540 Verdict. A child suffered disability and visual disturbances in her right eye and disfigurement to her face after she was attacked by a German Shepherd owned by the defendants while she was a guest at their home. The verdict only included $24,000 for past medical expenses and the rest for pain and suffering.
2019, South Dakota: $115,985 Verdict. A woman was rear-ended. She suffered severe injuries. The woman alleged negligence against the at-fault driver. She claimed he excessively sped, tailgated her, and failed to maintain an appropriate lookout. The jury awarded $115,985.
2019, South Dakota: $100,000 Verdict. A man was T-boned. He suffered L5-S retrolisthesis, exacerbated lower back arthritis and pain, and aggravated degenerative disc disease. The man alleged negligence against the at-fault driver. He claimed she failed to yield the right-of-way and maintain an appropriate lookout. The jury awarded $100,000.
2019, South Dakota: $200,000 Verdict. A 34-year-old woman was rear-ended. She suffered several injuries, including disc bulges and sprains and shoulder ligament damage. The woman developed chronic pain, muscle spasms, fatigue, weakness, headaches, and nausea. She alleged negligence against the at-fault driver. She claimed she failed to maintain an appropriate lookout and safely operate her vehicle. The jury awarded $200,000.
2018, South Dakota: $102,153 Verdict. A woman was rear-ended. She injured her neck. The woman alleged negligence against the at-fault driver. She claimed he failed to drive attentively and negligently tailgated her. The jury awarded $102,153.
2018, South Dakota: $34,208 Verdict. A 12-year-old girl was bit by her friend's grandfather's dog. She suffered 17 skin and flesh wounds. The girl's parents alleged negligence against the dog's owner. They claimed she failed to restrain the dog. The jury awarded $34,2018.
2018, South Dakota: $916,189 Verdict. A man was cut off by a tractor-trailer. He struck it while attempting to avoid a collision. The man suffered severe personal injuries. He alleged negligence against the truck driver. The man claimed he negligently crossed a highway's centerline, excessively sped, and failed to maintain an appropriate lookout. A jury awarded $916,189.
South Dakota Personal Injury Law
Let's look a the key points of South Dakota personal injury law.
South Dakota Personal Injury Statute of Limitations
In South Dakota, like other states, the law sets a time limit within which you can file a personal injury lawsuit, referred to as the "statute of limitations." The statute of limitations is crucial, as it affects your right to seek legal remedy for any harm or damages you've suffered due to someone else's negligence. South Dakota has different statute statutes of limitations for different types of case.  South Dakota Codified Laws section 15-2-14 states that the statute of limitations for personal injury cases is three years.  Wrongful death claims in South Dakota also have a three-year deadline. This means you have three years from the date of the accident to file a lawsuit. If you fail to file within this period, you'll likely lose your right to have the court hear your case.
When the plaintiff is a minor (under the age of 18) at the time the injury occurs, South Dakota tolls their statute of limitations period until 1-year after they reach the age of majority. So minor have until their 19th birthday to file their claims.
Malpractice Statute of Limitations in South Dakota
South Dakota has specific rules for malpractice cases, including medical, legal, and other professional malpractice. South Dakota Codified Laws section 15-2-14.1 sets a two-year statute of limitations for malpractice cases. This period starts from the date the malpractice was discovered, or reasonably should have been discovered, but no longer than six years from the date of the alleged act, omission, or neglect. Failure to file within the specified period may result in your case being dismissed.
South Dakota does not have a specific statute of repose for malpractice claims. Instead, the general malpractice statute of limitations applies, which includes a provision that no claim can be made more than six years from the date of the act, omission, or neglect. This provision acts similarly to a statute of repose
South Dakota Discovery Rule
The discovery rule is a legal principle that delays the commencement of the statute of limitations until the injury is discovered or reasonably could have been discovered. In South Dakota, the discovery rule applies to both personal injury and malpractice cases. It allows for exceptions in situations where an injury or malpractice might not be immediately apparent. The question is when the plaintiff became aware of facts that would have prompted a reasonably prudent person to seek out information regarding his or her injury or condition and its cause.
Comparative Negligence in South Dakota
South Dakota follows a modified comparative negligence system. Under South Dakota Codified Laws section 20-9-2, you can recover damages in a personal injury lawsuit as long as you were not more at fault than the defendant. However, your compensation will be reduced by a percentage equivalent to your degree of fault. For example, if you were 30% at fault for an accident, your compensation would be reduced by 30%.
South Dakota Collateral Source Rule
The Collateral Source Rule in South Dakota prevents the reduction of a plaintiff's damage award by amounts received from sources independent of the defendant, like insurance. As per South Dakota Codified Laws section 21-3-12, the rule aims to ensure that defendants bear the full cost of their negligent actions. Like many state, South Dakota exempts certain governmental benefits from the rule.
Requirement for an Expert in Malpractice Lawsuit in South Dakota
In South Dakota, malpractice lawsuits often require the testimony of an expert witness to establish the standard of care and whether it was breached. According to South Dakota Codified Laws section 15-36-9, the plaintiff must provide an affidavit from a qualified expert confirming that the defendant deviated from the applicable standard of care and that this deviation was the proximate cause of the harm. This affidavit must be submitted within 90 days of the start of the lawsuit, reinforcing the importance of obtaining expert advice early.
South Dakota Malpractice Cap
South Dakota places a cap on non-economic damages in medical malpractice cases. As per South Dakota Codified Laws section 21-3-11, non-economic damages, which include compensation for pain and suffering, are capped at $500,000. This cap does not apply to economic damages, such as medical expenses and lost earnings. These caps are subject to some criticism, as they can limit recovery for victims with significant non-economic damages.
South Dakota Informed Consent Law
Informed consent is a fundamental principle in healthcare, and it's legally required in South Dakota. South Dakota Codified Laws section 20-9-4 states that a healthcare provider can be held liable for performing a procedure without the patient's informed consent, except in emergencies. Informed consent means that the patient was fully informed about the nature of the treatment, its risks, alternatives, and potential benefits, allowing the patient to make an informed decision about their care. Violation of this law can lead to a medical malpractice lawsuit.
South Dakota Dog Bite Law
South Dakota has not enacted a dog bite statute so there is no "strict liability" for injuries caused by dog attacks in the state. Instead, dog owners in South Dakota are subject to liability under the traditional common law approach. Under this rule, dog owners are only liable for injuries if the plaintiff can show that the dog had a history of aggression or previous bites. This is sometimes referred to as the "one bite" rule.
South Dakota Mass Tort Claims
There are national mass torts (also known as "class actions") that involve hundreds of plaintiffs from South Dakota, including claims our law firm is handling across the country:
Paraquat Lawsuit: Paraquat is a weed killer used by commercial farmers. New evidence has shown that long-term exposure to Paraquat can cause Parkinson's disease, leading to thousands of lawsuits.
Tylenol autism lawsuit: new studies have determined that using Tylenol (acetaminophen) during pregnancy can cause the baby to develop autism or ADHD. This has prompted a growing class action lawsuit by parents of children with autism and ADHD.
Camp Lejeune lawsuit: A new law allowed individuals exposed to the toxic water at the Camp Lejeune marine corps base in North Carolina to file claims for compensation.
Securing a South Dakota Personal Injury Attorney
Our firm takes on significant injury and wrongful death cases in South Dakota, working hand in hand with local partner firms. We shoulder the costs of our South Dakota attorneys from our own legal fees, meaning there's no additional financial burden on you for engaging two law firms instead of one. Plus, you're only required to pay a fee if you receive a settlement or a jury awards you compensation.
If you've been injured and suspect you may have a civil tort claim, don't hesitate to reach out to us. Get a free, no-obligation consultation or give us a call today at 800-553-8082. Alternatively, you can request a free consultation online.