After a pandemic-induced quiet year in 2020, last year saw a lot of action on the mass tort front. In 2021, we saw $11 billion in Roundup settlements and over a dozen bellwether test trials in various MDL class action lawsuits.
Without a doubt, 2022 has been an eventful year for mass torts. We have already seen important verdicts in the hernia mesh and 3M earplug class actions and many new important class action lawsuits have been filed.  We could also see global settlements in two or maybe three major mass tort MDLs, including the biggest of them all, the 3M Earplugs MDL in the near future.
With 2022 dwindling away, Let's talk about what we can expect in 2023 in the mass tort class action lawsuits with the highest predicted settlement payouts.
Tylenol Autism
In 2021, a major medical journal published a Consensus Statement from a group of several hundred medical experts warning that the use of Tylenol (or generic acetaminophen) during pregnancy was not safe and could lead to higher rates of autism. The article highlighted a significant body of scientific research consistently showing an association between acetaminophen use during pregnancy and neurological disorders such as autism.
The new research linking Tylenol use during pregnancy to autism prompted a growing wave of Tylenol autism lawsuits against drug retailers such as CVS. These lawsuits are being filed by parents alleging that the use of Tylenol during pregnancy caused their children to develop autism spectrum disorder.
The number of Tylenol autism lawsuits started to grow very rapidly in 2022. By October, there were enough cases pending in the federal courts for the JPML to consolidate the Tylenol autism cases into a new class action MDL in the Southern District of New York (In Re: Acetaminophen – ASD/ADHD MDL No. 3043 ).
Roundup
In May, the MDL judge formally rejected Bayer's controversial global settlement that would have stayed future Roundup lawsuits.  Bayer quickly transitioned to "Plan B" and spent most of 2021 working on settling large blocks of existing Roundup lawsuits while simultaneously announcing plans to pull glyphosate-based Roundup from consumer shelves.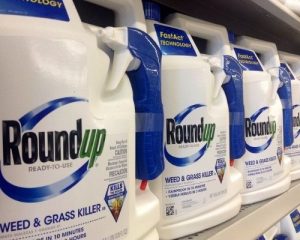 By November, Bayer announced that it had settled 98,000 Roundup lawsuits. Although these settlements account for nearly 80% of all pending Roundup claims, there are still around 26,000 active Roundup lawsuits.
This does not mean that the Roundup litigation is over. It may take years or even decades for Roundup users to develop lymphoma. This means Bayer could be facing a "long tail" stream of new Roundup lawsuits for the next 20 years.
Bayer's only hope for preventing future Roundup liability is based on winning an appeal to the Supreme Court in the Hardeman case. Hardeman was the very first Roundup bellwether trial and it resulted in a massive verdict. Bayer has been appealing Hardeman hoping to win a game-changing legal argument. The Supreme Court has invited the Biden administration to weigh in on the issue by submitting a brief. So far, however, nothing has been submitted and we remain in wait and see mode.
Bayer is arguing that the Roundup claims should be preempted by federal law because the EPA has found that cancer warnings are not required for glyphosate. If Bayer can get an appellate court to accept this legal argument, it would effectively block many future Roundup claims.
3M Earplugs
By the start of 2021, the 3M Combat Arms Earplugs litigation had already become the largest consolidated mass tort in U.S. history. Right now there are 272,416 individual lawsuits against 3M alleging that the company's defective earplugs caused hearing damage.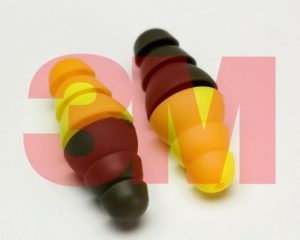 2021 gave us 10 rounds of bellwether test trials in the 3M earplugs litigation featuring the claims of eleven plaintiffs. Nine bellwether plaintiffs have won their claims against 3M and been awarded damages. The average damages awarded in 2021 was around $4 million, even when you factor in the losses.
In May 0f 2022, the 16th and final 3M earplug bellwether trial ended with the biggest verdict of all — $77.5 million. The final scorecard for the bellwether trials was impressive, with a total of almost $300 million in damages being awarded to 14 successful plaintiffs.
| | | | |
| --- | --- | --- | --- |
| ROUND | PLAINTIFF(S) | DATE | RESULT |
| 1 | Hacker / Estes / Keefer | May 2021 | $7,100,000 |
| 2 | McCombs | May 2021 | Defense Verdict |
| 3 | Baker | June 2021 | $1,100,000 |
| 4 | Atkins | Sept 2021 | $8,200,000 |
| 5 | Blum | Oct 2021 | Defense Verdict |
| 6 | Palanki | Nov 2021 | Defense Verdict |
| 7 | Camarillorazo | Nov 2021 | $13,062,320 |
| 8 | Finley | Nov 2021 | $22,500,000 |
| 9 | Montero | Dec 2021 | Defense Verdict |
| 10 | Stelling | Dec 2021 | Defense Verdict |
| 11 | Sloan / Wayman | Jan 2022 | $110,000,000 |
| 12 | Wilkerson | Mar 2022 | $8,000,000 |
| 13 | Vilsmeyer | Mar 2022 | $50,000,000 |
| 14 | Kelley | April 2022 | Defense Verdict |
| 15 | Vaughn | May 2022 | $2,200,000 |
| 16 | Beal | May 2022 | $77,500,000 |
We will get results in at least 2 more 3M earplug bellwether trials before 2022 is over, after which the trial schedule could get intense with plans to send large blocks of 20-50 plaintiffs at a time for consolidated trials in their home districts.
Paraquat
The Paraquat lawsuits were consolidated into a new MDL and by the end of 2021, 300 paraquat lawsuits were pending in the MDL. More than half of the pending paraquat lawsuits were filed between April and October of 2021. The judge in the Paraquat MDL has developed a Plaintiff's Assessment Questionnaire(PAQ) for all incoming plaintiffs to the litigation.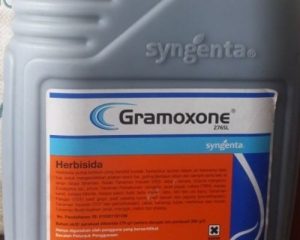 Over the first few months of 2022, the number of Paraquat lawsuits in the MDL nearly tripled. That trend has continued with the Paraquat MDL adding over 100 cases each month. As of October 2022, there were over 2,000 Paraquat lawsuits pending the MDL.
Unfortunately, the high volume of new incoming cases prompted the MDL judge to push back the bellwether trial schedule. The first Paraquat test trial was supposed to begin in November 2022, but it has been postponed to June 2023.
Elmiron
The Elmiron MDL in the District of New Jersey now has over 700 pending cases. The first bellwether test trials in the Elmiron MDL will start in January 2023. In October, the MDL postponed plans for a "science day" in which both sides were going to educate the court on the scientific evidence in support of their positions.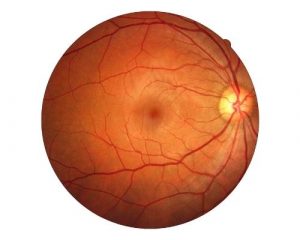 The MDL judge has established detailed protocol and rules for how the parties will go about selecting cases for the bellwether trials set for January 2023. An initial pool of 20 cases will be selected as bellwether "discovery cases." Ten will be picked by the plaintiffs and ten by the defense. Once the 20 cases are selected, fact discovery in these cases will start immediately. Three of the 20 cases will be selected for the opening bellwether trials in January 2023.
Our lawyers expect the number of pending cases to double over 2022 and that happened.
But 2022 could be the last full year for the Elmiron cases. Given the strength of the scientific evidence linking Elmiron to macular eye damage, we think a global Elmiron settlement will probably occur after the first bellwether trials.
Paragard IUD
The Paragard IUD lawsuits allege that a defect in the IUD caused the retainer arms to break off inside the body during removal. The Paragard litigation got off the ground and built up some major momentum during 2021. The Paragard lawsuits in federal court were consolidated into a new Paragard MDL under Judge Leigh Martin in the Northern District of Georgia.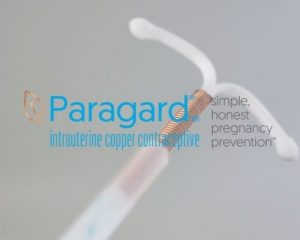 The primary defendant in the litigation is Teva Pharmaceuticals. Teva's defense team has been aggressively fighting every little detail in the litigation so far but has had little success.
The Paragard litigation started to take shape in 2022, as expected. The number of pending cases in the MDL has grown at a steady pace throughout the year and, the first major scheduling orders and bellwether selection protocols have been issued by the MDL judge. Most recently, the MDL finally set a tentative date for the first bellwether trial to take place in January 2024. More updates on Paragard IUD lawsuits.
Firefighting Foam (AFFF)
The AFFF firefighting foam lawsuits allege that exposure to aqueous film-forming foam ("AFFF") can cause certain types of cancer. All firefighting foam lawsuits in federal court were consolidated into a new MDL in the District of South Carolina.
The AFFF firefighting foam litigation has been comparatively slow-moving from the very start and 2021 was no exception. The MDL (In re: Aqueous Film-Forming Foams (AFFF) Prod. Liab. Lit. – MDL No. 2873) was created way back in December 2018. The first case management order in the MDL was docketed on January 2, 2019. Three years later and we are still trudging through the discovery phase.
As predicted, 2022 has been somewhat of a breakout year for the AFFF litigation. The first bellwether test trial has been scheduled for June 5, 2023. Unfortunately, the case going to trial is not a firefighter cancer case, but rather a case in which a city in Florida is seeking damages for contamination of its water supply.
Hernia Mesh
The hernia mesh lawsuits involve claims that mesh implants used in hernia repair surgeries were defective and resulted in complications and other injuries. The hernia mesh litigation involves 3 different MDLs, each involving different hernia mesh products made by different medical device companies. The 3 hernia mesh MDLs are:
The hernia mesh MDLs have been around for a while compared to other mass torts. More than any other mass tort, the hernia mesh litigation got sidetracked by the pandemic shutdowns in 2020. Progress in the litigation started moving forward again in 2021, but with some disappointing initial results.
The first bellwether trial in the C.R. Bard hernia mesh MDL was held in October, but it ended in a disappointing loss for the plaintiff. The defense verdict was not a total surprise, however, as the case was picked by the defense. The next bellwether trial featured a case picked by the plaintiffs. This trial ended in April 2022 with a solid win for the plaintiffs. The jury awarded $255,000 in damages.
In August 2022, however, we finally got a major breakthrough verdict in a Bard hernia mesh case that went to trial in Rhode Island state court. The jury awarded the plaintiff $4.8 million in damages. The bellwether trial in the MDL is set for February 2023. A large verdict in that trial could have a big impact on our future projected settlements in these lawsuits.
Ethicon Physiomesh
The Ethicon Physiomesh may be in a different category than Bard or Atrium C-Qur.  A global settlement has been agreed to in the Ethicon Physiomesh product liability litigation. Unfortunately, we don't know how much the total settlement payout is or what individual plaintiffs will receive because the terms of the settlement are confidential. The settlement agreement was filed under seal in September.  (An odd situation where only some lawyers in the litigation are apprised of the settlement amounts that were reached, right?)
One thing we know is that the settlement arrangement calls for a court-appointed special master to administer the claims and oversee the settlement payout process. The court has already agreed to the appointment of Washington D.C. lawyer, Ellen Reisman, to serve as special master. Reisman will be responsible for determining which claims are eligible to take part in the settlement and for awarding a point score to each case. The point score will rank the cases into settlement tiers, with those in the higher tiers receiving bigger payouts.
CPAP Machine Recall
The CPAP machine recall lawsuit against Philips is one of the new mass torts that sprung up in 2021. Philips recalled millions of CPAP and BiPAP devices used for sleep apnea after discovering that the sound abatement foam in the machines was causing users to inhale toxic chemicals.  Our firm has gotten over a thousand calls and has signed up hundreds of plaintiffs.  CPAP lawsuits followed and continue to get filed.
In October, just a few months after Philips announced the recall, there were enough CPAP recall lawsuits in federal courts to prompt the JPML to consolidate them into a new class-action MDL. The Philips CPAP Recall MDL was established in the Western District of Pennsylvania under Judge Joy Flowers Conti.
As of October 2022, the CPAP recall MDL had around 300 pending cases, but this number is expected to increase rapidly as registered claims are converted into pending cases.  The settlement payouts in CPAP cases will really depend on the type of injuries and whether they can be linked to these defective CPAP machines.
Injectafer
Injectafer is an iron supplement injection used to treat people with iron deficiency anemia who are not able to tolerate oral supplements. In 2021, a growing number of Injectafer lawsuits were filed across the country by people who received Injectafer iron replacement shots and suffered hypophosphatemia (HPP) injuries as a result. HPP is an electrolyte disturbance that causes an abnormally low level of phosphate in the patient's blood.
The Injectafer lawsuits allege that the manufacturers of Injectafer have known for years that it could cause severe HPP in certain patients. Despite clear knowledge that Injectafer caused severe HPP, the drug was brought to the U.S. market without any adequate warning labels or warnings to the medical community.
Approximately 75 Injectafer lawsuits have been filed so far in federal court and another 80 are pending in state courts. Many more Injectfer lawsuits will likely be filed in 2022. An MDL has not yet been created for the Injectafer lawsuits, but that could happen in 2022.
Infant Formula NEC Lawsuits
Several product liability lawsuits were filed in 2021 against the manufacturers of Similac and Enfamil by parents of premature babies who developed a dangerous infection called necrotizing enterocolitis (NEC). Scientific research has shown that giving cow-milk-based formulas to premature babies can increase their risk of NEC.
The NEC formula lawsuits allege that the formula makers knew that their products were dangerous to preemies and deliberately failed to warn about the risk of NEC. The primary defendants in these NEC lawsuits are Abbott Laboratories Inc. and Mead Johnson Nutrition.
As anticipated, the number of NEC lawsuits has increased rapidly in 2022. In April, the JPML consolidated all NEC formula lawsuits into a new MDL (In re: Abbott Laboratories, et al., Preterm Infant Nutrition Products Liab. Lit. (MDL No. 3026)) in the Northern District of Illinois. All NEC formula lawsuits in federal courts will now be transferred into the MDL.
Talcum Powder
It may be that in 2022 we could see the talcum powder lawsuits come to some type of conclusion. Around 35,000 cases are pending in the Talcum Powder MDL. In May, J&J paid $100 million to settle a large block of talcum power cases, leading many to believe that a global settlement was forthcoming. That global settlement has yet to materialize.
The last few months of 2021 have witnessed a flurry of verdicts in talcum powder test trials. Since August, there have been four talcum powder trials. J&J won defense verdicts in 3 and the 4th resulted in a $26.5 million verdict for the plaintiff.  Those are tough losses but the average talc powder verdict is still through the roof.  Before this, however, J&J had suffered disastrous losses in pretty much all the talcum powder trials.
In 2022, J&J has been pursuing a controversial strategy to resolve all future talcum powder liabilities by transferring them into a spin-off entity and then taking that entity into bankruptcy. The process is referred to as a "Texas-Two-Step" and it has drawn harsh criticism from plaintiffs' lawyers and other advocacy groups. A federal bankruptcy judge in North Carolina ruled that J&J could move forward with the plan, but that decision is being appealed.
In September, the U.S. Court of Appeals for the Third Circuit heard oral arguments on the appeal of the J&J bankruptcy spinoff. A decision on this key issue is expected soon.
Zantac
Millions of people used Zantac daily for hdailyeartburn until it was discovered that Zantac (ranitidine) contained dangerously high levels of NDAM, a known human carcinogen called. This led to a nationwide Zantac recall which was quickly followed by a wave of Zantac product liability suits. The Zantac lawsuits were soon consolidated into an MDL in the Southern District of Florida. There are currently over 2,000 active and pending Zantac lawsuits in the MDL, and over 70,000 registered claims that remain unfiled.
2022 should be a very busy year for the Zantac litigation. New Zantac cancer lawsuits continue to be filed and transferred into the MDL at a steady pace. Meanwhile, the opening round of Zantac bellwether test trials has been pushed back from January to July 2023. The remainder of 2022 will focus on expert witnesses and causation evidence.
Camp Lejeune Water Contamination
Camp Lejeune is a large Marine Corps base in North Carolina that has been in use since WWII and over a million people have lived or worked on the base over the years. It was recently revealed that the drinking water supply at Camp Lejeune was heavily contaminated with toxic chemicals that are known to cause cancer. Studies determined that this contamination existed from 1953 to 1987. Former residents of Camp Lejeune have been blocked from bringing lawsuits and getting compensation because of a strict 10-year strict statute of repose in North Carolina.
Congress is on the verge of passing a new law, the Camp Lejeune Justice Act (CLJA), that would allow victims of the water contamination to avoid the North Carolina repose statute and file civil lawsuits in federal court. The CLJA has already been passed by the House and is awaiting approval by the Senate. If the Senate passes the CLJA it will immediately open the gates for thousands of potential victims to file Camp Lejeune water lawsuits in federal court.
Gardasil HPV Vaccine
Gardasil is a vaccine developed by Merck & Co. for the prevention of Human Papillomvirus (HPV). Gardasil was originally released in 2006. Merck aggressively marketed Gardasil with false advertising, scare tactics, and political lobbying all designed to create a demand for the vaccine. These efforts induced millions of parents to have their adolescent children (mostly girls) vaccinated with Gardasil.
Now the Gardasil vaccination is causing many of these women to suffer serious adverse health consequences and some have even died as a result of complications associated with the vaccine. Recent evidence has shown that Gardasil can cause certain patients to develop postural orthostatic tachycardia syndrome (POTS) and other autoimmune disorders such as fibromyalgia, dysautonomia, and premature ovarian failure, chronic fatigue syndrome, and chronic regional pain syndrome.
A growing number of Gardasil lawsuits have been filed, alleging that the vaccine caused the plaintiff to develop POTS or another autoimmune disorder. The lawsuits also accuse Merck of failing to properly research and test the vaccine before aggressively pushing it onto the market. The number of Gardasil lawsuits is starting to grow and a group of plaintiffs recently filed a motion asking the JPML to consolidate all the Gardasil tort cases into a new MDL.
Toxic Baby Food
In 2021, a Congressional investigation report revealed that many of the most popular brands of commercial baby food (including Gerber, Beech-Nut, Earth's Best Organic, and more) are tainted with unsafe levels of toxic heavy metals such as lead, arsenic, mercury, and cadmium. These metals are very harmful to the human body and research has shown that when young children are exposed to these metals it can cause neurologic conditions such as autism and ADD.
The Congressional report regarding toxic metals in baby foods has prompted many baby food product liability lawsuits by parents who allege that their children developed autism or other neurologic conditions from heavy metals in their baby food. The number of toxic baby food lawsuits filed around the country has been steadily on the rise and we could see these cases consolidated into a new MDL in 2022.
Exactech Knee & Ankle Recall
Exactech is a leading manufacturer of surgical implant systems used for total knee and total ankle replacement surgeries. Exactech was recently forced to initiate a major recall of all its knee and ankle replacement implants (and hip) after discovering that a defect in the product packaging was causing plastic inserts in the products to deteriorate, leading to an abnormally high rate of premature implant failure.
Individuals who had an Exactech implant system installed as part of their knee or ankle replacement surgery may be able to bring a claim and get compensation if their implant failed prematurely, requiring corrective surgery. The Exactech recall lawsuits in federal courts were recently consolidated into a new class action MDL in the Southern District of New York.
Hair Relaxer
In October 2022, a groundbreaking new study was published which found that regular use of hair relaxer (a product used by millions of Black women in the U.S.) increases the risk of uterine cancer. Publication of this new research was immediately followed by a hair relaxer product liability lawsuit filed in federal court in Chicago against L'Oreal and other cosmetic companies. The plaintiff in the lawsuit alleges that her use of the defendants' hair relaxer products caused her to develop uterine cancer at 28.
The hair relaxer cancer lawsuit in Chicago is the first of what could be thousands of new cases brought by women who developed uterine cancer after years of using hair relaxer. This has the potential to become really big in 2023.
Tepezza
Tepezza is a drug that was approved in 2020 for the treatment of thyroid eye disease. Not long after the drug was released, however, it was discovered that Tepezza can cause some patients to suffer serious, permanent hearing loss or tinnitus (rining in the ears). The first Tepezza hearing loss lawsuits were filed in August 2022, and many more are expected to be brought over the next year. This is another new mass tort that could really explode as we head into 2023.
Links to MDL Websites for Mass Torts