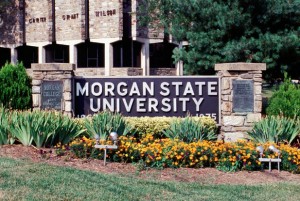 A Baltimore City Circuit Court judge has given the "go ahead" for a student's lawsuit to proceed – for now, at least – against Morgan State University, denying a Motion to Dismiss the lawsuit.
Awful details here.  The 23-year-old Plaintiff has filed suit against Morgan State for failing to act to protect students and visitors on the university campus.  The lawsuit, which seeks more than $75,000 on each of three counts consistent with Maryland's new law not to ask for specific damages in the Complaint,  was filed as a result of a horrific beating that the Plaintiff received by the hands of a man later found not criminally responsible due to mental illness.
The lawsuit alleges that there was foreseeability on the school's part that something bad would happen.  That's where the claim gets a little tricky.   The attacker, prone to violent outbursts at college events, attacked the Plaintiff with a baseball bat wrapped in barbed wire, blinding him in one eye.  The lawsuit states that the warning signs were there, but that Morgan State failed to act.  Previously found wielding a machete on campus, and known to leave satanic rants on social media sites, the attacker has since been arrested on a separate case.  Charged with murder, it is alleged that he killed and dismembered a family friend, and consumed some of the deceased's organs.
I tend to agree with the court on this one. I think, as I stated here in an interview,  the claim against the school is going to be a tough one.  But I do think it is a question that should be decided by a jury.