Miller & Zois is a national personal injury law firm. Although we are based in Maryland, our firm routinely handles serious personal injury cases around the country, including Washington state. Our firm has helped injury victims in Washington get compensation in various types of cases across the state including medical malpractice, birth injuries, major auto accidents and everything else.
Washington Personal Injury Verdicts & Settlements
$60,000 Verdict (King County 2023): The plaintiff was struck from the side by a Waste Management garbage truck after the defendant driver failed to yield at a stop sign. The plaintiff alleged that she suffered a fractured ring finger, fractured clavicle, and continuing shoulder pain with limited range of motion. Jury awarded $60k.
$128,238 Verdict (King County 2023): 44-year-old plaintiff claimed to suffer injuries to his knee, shoulder, cervical, thoracic and lumbar strains; anterior chest, shin, and bilateral flank contusions after being rear-ended by another driver. After settling with the at-fault driver the plaintiff sought further damages under her UIM coverage.
$3,600,000 Verdict (Snohomish County 2023): The plaintiff was a pedestrian crossing a street in Edmonds, Washington when she was struck by the defendant's vehicle. The plaintiff claimed that she suffered injuries to he left leg and ankle resulting in left ankle joint instability with a rupture of the ligament at the left ankle requiring surgery. Neck and shoulder pain and headaches were also alleged. The award only included $65k in economic damages.
$25,550 Verdict (King County 2023): The plaintiff was stopped at a red light on Pacific Hwy South near Dash Point Road South in Federal Way, Washington, when she was rear-ended by the defendant. The plaintiff claimed hand, head, neck, mid and low-back injuries.
$319,509 Verdict (Snohomish County 2023): The decedent was standing behind a commercial waste truck when it ran him over and crushed him to death. His family brought a wrongful death lawsuit. The jury awarded $3 million, but found that the decedent himself was 90% at-fault for standing in a dangerous location behind the truck. Under Washington's pure comparative fault rule, the plaintiff was still able to recover but damages were reduced to $319k.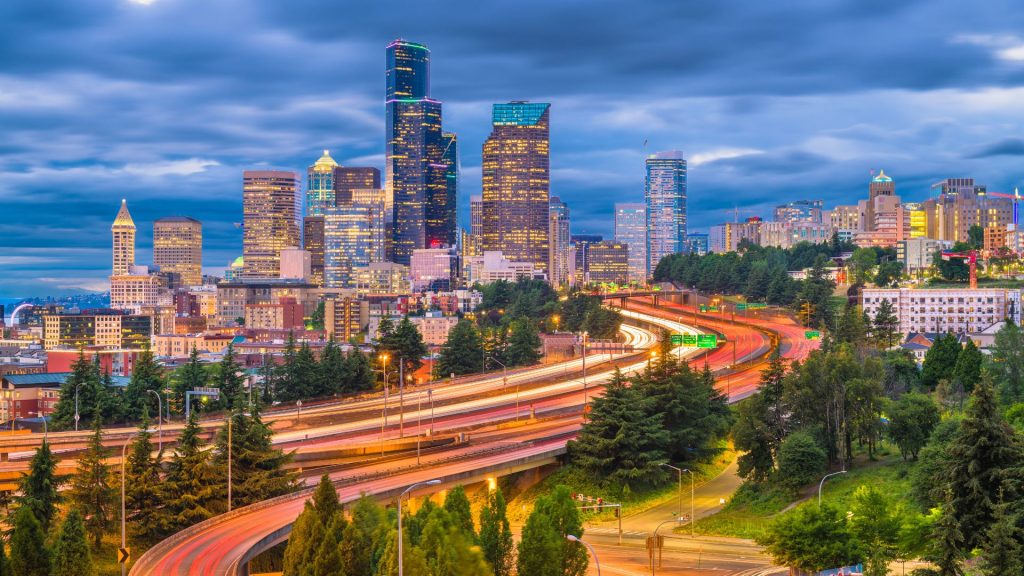 What Drives Settlement Values in Washington Injury Cases?
The settlement value of personal injury cases in Washington is driven by a number of different factors, which often tend to be very case-specific. Listed below are some of the main driving forces behind the settlement valuation of Washington tort cases.
Severity of Injury: The severity of the plaintiffs' injury is always the biggest factor impacting the settlement value of case. The more serious the injury the higher the settlement value.
Defendant: Who the defendant(s) in the case is and how much money or insurance coverage they have is another major factor. In an auto accident case, the settlement value will often be limited by how much insurance coverage the defendant has. Big corporations, however, have deep pockets to cover larger settlements.
Jurisdiction: There are certain jurisdictions in Washington that are much more plaintiff-friendly. Cases in these jurisdictions are going to have a higher settlement value because the plaintiff has a higher chance of success at trial.
3-Year Statute of Limitations for Washington Injury Cases
All states have laws called statutes of limitation that impose time limits or deadline for how long a victim can wait before bringing a civil lawsuit in personal injury and other types of cases. If the lawsuit is not filed before the applicable statute of limitations (SOL) deadline expires, the plaintiff is legally barred from suing.
Washington has a general 3-year statute of limitations that applies to all personal injury lawsuits. Rev. Wash. Code § 14.16.080. This law requires any personal injury or negligence lawsuit to be filed within 3-years of the date when the cause of action accrues. In most cases, the cause of action accrues and the 3 year SOL period begins to run on the date of the accident / injury. This is always true in auto accident cases. In more complex cases, such as medical malpractice, however, the date when the cause of action accrues is not so clear.
Discovery Rule
Like most states, Washington courts apply the so-called discovery rule for determining when a cause of action accrues for SOL purposes. Under this rule, the SOL clock begins running when the plaintiff discovers or should have reasonably discovered that they had an injury caused by negligence.
Washington Follows Pure Comparative Fault
In cases where the plaintiff or injured party is deemed to be partly responsible for their own injuries, Washington courts follow the doctrine of pure comparative fault. Under the comparative fault rule, a plaintiff's damages are reduced by their percentage share of fault. For example, if a plaintiff is found to be 20% at-fault and the defendant is 80% at-fault, the plaintiff's damages would be reduced by 20%. So if the plaintiff was awarded $100,000, they would only get $80,000.
Washing Has Strict Liability for Dog Bite Cases
Washington is among those states that have enacted laws imposing strict liability on dog owners in the event that their dog bites or attacks and injures someone. Under Wash. Rev. Code § 16.08.040, a dog owner is automatically liable for injuries cause by the dog regardless of whether the dog had a known history of aggression.
No Cap on Damages in Washington Personal Injury Cases
Unlike many other states, Washington does not have laws imposing a maximum cap on the amount of damages that a plaintiff can be awarded in a personal injury case. Previous attempts by the state legislature to impose damage caps have been struck down by the courts as being in violation of the state constitution. This means that there is no limit to how much money a plaintiff in a personal injury case can get.
Suing the Washington State Government
If you want to file a personal injury lawsuit against the state government in Washington, or a local government, special notice rules apply. Before filing suit, a notice of claim must be sent to the relevant government department or agency. This must be submitted within the 3-year statute of limitation period. Once the notice of claim is submitted, the plaintiff must wait 60 days before filing a lawsuit.
Washington Medical Malpractice Laws
Below is a summary of the key laws and procedural rules in Washington that are specifically applicable to medical malpractice cases.
Washington Statute of Limitations in Medical Malpractice Cases
Medical malpractice cases in Washington are subject to a slightly different statute of limitations than other tort claims. Malpractice lawsuits in Washington must be filed within 3 years of the medical negligence that caused the injury; OR 1 year after the plaintiff discovered or should have discovered that medical negligence caused the injury.
Statute of Repose for Medical Malpractice Claims in Washington
Washington has a statute of repose that sets a maximum time cap on all medical malpractice cases that applies over and above the statute of limitations. The Washington statute of repose requires all malpractice cases to be filed within 8 years of when the alleged medical negligence occurred. Wash. Rev. Code § 4.16.350
Mandatory Mediation for Washington Medical Malpractice Cases
Before filing a civil lawsuit for medical malpractice, Washington law requires all plaintiffs to go through a mandatory mediation process. The mediation must be completed before the malpractice lawsuit can be filed. However, the mediation is non-binding so the outcome or decision (if there is one) has no impact on either party. Wash. Rev. Code §§ 7.70.100
No Expert Certification Required for Washington Medical Malpractice Cases
Washington law does not require plaintiffs to obtain a certificate or affidavit of merit from a medical expert before filing a medical malpractice lawsuit. However, plaintiffs in medical malpractice cases will still need to present expert witness testimony to prove their case.
Washington Product Liability and Mass Tort Cases
Under Washington law, a manufacturer or seller of a product can be held liable if that product is defective and that defect causes injuries or harm. Washington law acknowledges the 3 basic types of product defects as identified in the Restatement of Torts: manufacturing defect, design defect, and failure to warn.
There are a number of national mass torts or "class actions" that involve Washington plaintiffs, including claims our law firm is handling across the country:
Hair relaxer lawsuit: recent evidence has shown that long term use of chemical hair relaxer products (most commonly used by African American women) can cause uterine cancer, ovarian cancer, uterine fibroids, and other conditions. This has prompted hundreds of women to file hair relaxer lawsuits.
Tylenol autism lawsuit: new studies have determined that using Tylenol (acetaminophen) during pregnancy can cause the baby to develop autism or ADHD. This has prompted a growing class action lawsuit by parents of children with autism and ADHD.
Camp Lejeune lawsuit: A new law allowed individuals exposed to the toxic water at the Camp Lejeune marine corps base in North Carolina to file claims for compensation.
Hiring a Washington Personal Injury Lawyer
Our firm handles serious injury and wrongful death lawsuits in Washington, working with trusted colleagues in Washington who also have a history of maximizing how much personal injury claims are worth. Our law firm compensates your lawyers out of our attorneys' fees. So you pay absolutely no additional contingency fees, and you have two law firms instead of one. Also important: you only pay nothing unless you get settlement compensation or a jury payout.
If you were hurt and believe you have a potential claim and you want justice, click here for a free no-obligation consultation or call us today at 800-553-8082.