The Pennsylvania Supreme Court ruled last week that an insurance company has a duty to defend negligence allegations against a couple accused of negligently failing to obtain proper psychiatric care for their son, failure to confiscate his handgun, and for failing to notify the police that he possessed a gun. The son later killed five people and seriously injured another who all brought suit against his parents.
Intentional Acts Excluded
The insurance company, Donegal Mutual, argued that the act was intentional, and the policy covered only negligence. The Pennsylvania high court disagreed, finding that the victims' injuries were caused by an "accident" that constituted an "occurrence" under the policy. While the idea that this is an intentional act for which there is no coverage has facial appeal (because invariably, first-degree murder is intentional), obviously the claim against the parents is not based on their intentional acts.
Multiple Acts?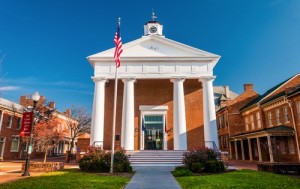 A more contentious issue was whether a killing spree constitutes a single occurrence or multiple occurrences under the policy. The majority in a 3-2 decision found that the policy language which defines an occurrence as "an accident, including continuous or repeated exposure to substantially the same general harmful conditions, which results … in bodily injury or property damage."
You could drive a truck through the practical difference of this ruling on this issue. If the court found that this was a series of occurrences, Donegal's exposure would be $1.8 million because 6 people were killed or injured. If it was a single occurrence, the total coverage would only be $300,000 for six people to divide.
The court found that this killing spree was an accident that was repeated exposure to substantially the same harmful conditions such that it should be considered a single occurrence. Accordingly, only $300,000 in potential coverage is available.
So These Awful Cases Have No Real Value
This ruling makes the case hardly worth pursuing. But I think it was an uphill battle for the Plaintiffs to recover from these parents for this awful tragedy. Neither the court's opinion nor the news article I found on the case mentioned how old the child was. So as you are reading along, you tend to assume we are talking about a 16-year-old kid. Then I looked at posted comments to the article. Turns out, the "boy" is 34 years-old. I find it hard to imagine that the law imposes these kinds of obligations on the parents of a 34-year-old man. While Donegal is filing summary judgments trying to protect itself, it might want to take a few minutes to file a motion on behalf of the policyholders it promised to protect.