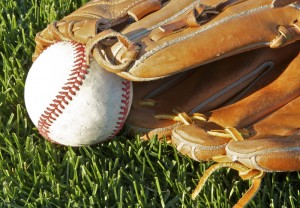 A lawsuit has been filed in Houston, Texas against a town's Little League and one of its teams.  If you are in the "we have too many lawsuits" camp, you are already rolling your eyes. Still, keep reading.
Basically, the kid got hit by a line drive.  This happens all the time.  But then things weird.  The umpire said the bat looked "different."  The suspicious bat was quickly hidden in the trunk of a car.
Is this how it actually happened?  I have no clue.  The whole story is crazy.
The boy's injuries are very real. The 12-year-old had a severe concussion and still suffers from eye twitches and persistent headaches.   It could be a life long injury.
Is this a serious, viable claim?  One thing I do sometimes to figure out whether I think the claim is real is Google the name of the lawyer who filed the suit.  The harder he is to find in a story that does not involve the case you are talking about, the less likely it is to be a case.  This cool trick does not work every time.  But more often than not.