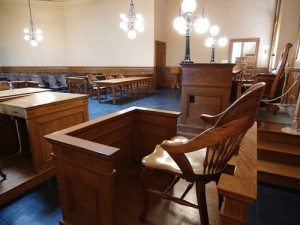 To date, thousands of lawsuits related to defective hernia mesh implants have been filed in courts across the country. These suits claim that defective surgical implant devices were the cause of chronic pain, serious infections, obstructed bowels, perforated abdomen lining, and the development of adhesions. Some plaintiffs' injuries were severe enough that they needed further surgeries to correct these issues.
The defendants in these lawsuits include Ethicon (now mostly settled in May 2022), C.R. Bard, Covidien, and Atrium. The plaintiffs in these cases allege that the hernia mesh and patch implants were defectively designed which caused them to malfunction after being implanted in hernia repair surgery. At this point, none of these hernia mesh lawsuits have gone to trial or settled. However, an examination of prior settlements in similar cases suggests that hernia mesh plaintiffs can expect case values in the million dollar range.
What Is Hernia Mesh?
Hernia mesh is a device that is surgically implanted to repair hernias. By providing support to repaired muscle tissue, hernia meshes are supposed to help facilitate proper tissue re-growth. Surgical hernia meshes fall into two categories: absorbable and non-absorbable devices. Absorbable ones are made out of animal tissue. Once implanted, they absorb into the body. They can only provide reinforcement temporarily. New tissue growth is meant to replace the absorbable mesh once it degrades. By contrast, non-absorbable mesh implants are made from non-toxic plastic materials. They are meant to be permanent and not cause negative reactions inside the human body.
Hernia Mesh Complications
Serious complications have arisen from certain hernia mesh devices. For instance, Atrium's C-Qur hernia mesh and patch products have a fish oil coating that degrades quickly, allowing it to stick to abdominal organs such as the bowel.
The coating may also cause allergic reactions that are potentially life-threatening. Another hernia mesh, Ethicon's Physiomesh, causes significant pain and discomfort for those implanted with it because it triggers an immune response once implanted in the body.
This complication completely defeats the Physiomesh's intended purpose, which is to help support hernia repair without causing any reaction in the body.
510(k) Clearance Program
Many of these defective hernia mesh products bypassed full FDA device testing before approval through the agency's 510(k) clearance program. The program permits companies to introduce their products without prior research or studies if there are similar products on the market that are already FDA-tested and approved. This shortcut often produces unintended results as it allows unsafe products to enter the market with no prior testing. This appears to be exactly what happened with certain hernia mesh devices.
What If I Experience Complications from a Hernia Mesh Implant?
Contact your doctor immediately if you experience complications after having a mesh implanted during hernia repair surgery. In addition, you should report your symptoms to the FDA's MedWatch program. This will help them track and better understand these devices.
Prior Hernia Mesh Lawsuit Verdict
We are still in the early stages of the hernia mesh litigation. This means that although thousands of lawsuits have been filed over the last several years, none of them have gone to trial and/or been settled yet. However, there have been at least 1 very early hernia mesh lawsuits that went to trial in Rhode Island and resulted in a $1.5 million verdict.
In August 2010 a federal jury in Providence, Rhode Island awarded a plaintiff $1.5 million in a lawsuit against C.R. Bard alleging defects with the company's hernia mesh product, the Composix Kugel Mesh Patch. The plaintiff alleged that the hernia mesh patch resulted in complications and internal injuries that necessitated further surgical repairs.
How Much Will Hernia Mesh Lawsuits Be Worth?
Verdicts or settlements for hernia mesh claims are meant to compensate plaintiffs for current and future medical expenses, lost income, pain and suffering, and similar types of losses. This means that the value of an individual case often depends on how serious the injury is and how much damage it causes. There are also several other factors considered when calculating the settlement value of the case. They include:
What was the specific hernia mesh used? Did the FDA recall it, or did the manufacturer pull it from the market? Is it still on the market?
How severe your injuries were. This also includes the impact it has on your quality of life.
How much did you accrue in medical costs? This includes doctor visits, diagnostic exams, medications, and additional surgeries.
How much of an impact do your complications have on your daily life, especially your ability to work.
Whether you have lost wages or can go back to work.
Looking for more concrete numbers?  Here we take a deep dive into the expected average settlement value of the hernia mesh cases.
Ethicon Physiomesh Lawsuit
Around June 2017, all federal product liability lawsuits that involve Ethicon's Physiomesh would be centralized in the Northern District for Georgia. Since February 2019, the number of claims involving Physiomesh may exceed 1,000. This case alleges that plaintiffs have had to undergo further surgeries to correct complications such as excruciating pain. The first bellwether trial in federal court involving the Physiomesh begins around late 2019.
C-Qur lawsuit
Around December 2016, the multidistrict litigation panel (MDL) centralized all product liability lawsuits involving Atrium's C-Qur in the U.S. District Court for New Hampshire. It alleges that C-Qur products were unsafe and not properly tested.
Atrium announced on December 8, 2021, that it set aside $66 million to settle its New Hampshire mesh litigation. But the ProLite and ProLoop lawsuits will continue.