As the volume of Exactech implant recall lawsuits continues to grow, some plaintiffs have become concerned that Exactech may not have enough money to cover the liabilities. These concerns have recently prompted most Exactech recall plaintiffs to reach for additional possible defendants in their product liability lawsuits.
One of the more recent Exactech recall lawsuits to reach for additional corporate defendants is Brendan Leddy, et al. v. Eaxctech, Inc., et al. (1:23-cv-00929), which was filed directly in the Exactech MDL in the Eastern District of New York on February 6, 2023. In this post we will take a detailed look at the allegations in this case, including the collection of defendants named in the Complaint.
Facts of the Case
The plaintiffs, Brendan and Patricia Leddy, are a married couple from New York who have been together since 1971. Brendan, who is 73 years old and in good health, underwent a total knee replacement surgery in 2015 using the defective Exactech Optetrak Logic Total Knee System. The surgery included several parts, including a plastic tibial insert. Unfortunately, in 2020, Brendan had to undergo a revision procedure because the plastic tibial insert failed, causing him pain, swelling, and bone reabsorption.
During the 2020 revision procedure, another defective implant was used, which remains in Brendan's body and is causing him pain and discomfort. Brendan will likely require a second revision surgery or a full knee replacement due to the defects and failures of the plastic components used in the 2020 revision. Patricia, Brendan's wife, has also suffered as a result of his injuries and is entitled to damages. The Leddys are seeking monetary damages from Exactech, as the company's defective devices caused them physical and emotional harm, and punitive damages due to the company's intentional and reckless behavior.
Who Are the Exactech Defendants?
What makes this Exactech recall case somewhat unique is that Exactech is not the only named defendant. In effort to tap into additional financial resources, the Complaint names a collection of corporate entities connected to Exactech as additional defendants.
Aside from Exactech, the additional defendants named in this case are TPG, Inc. (also known as TPG Capital, LP), TPG Partners VII, L.P., TPG Genpar VII, L.P., TPG Genpar VII Advisors, LLC, Osteon Holdings, Inc. (formerly known as Osteon Holdings, LP), Osteon Merger Sub, Inc., and Osteon Intermediate Holdings II, Inc. So who exactly are these companies and how are they related to Exactech?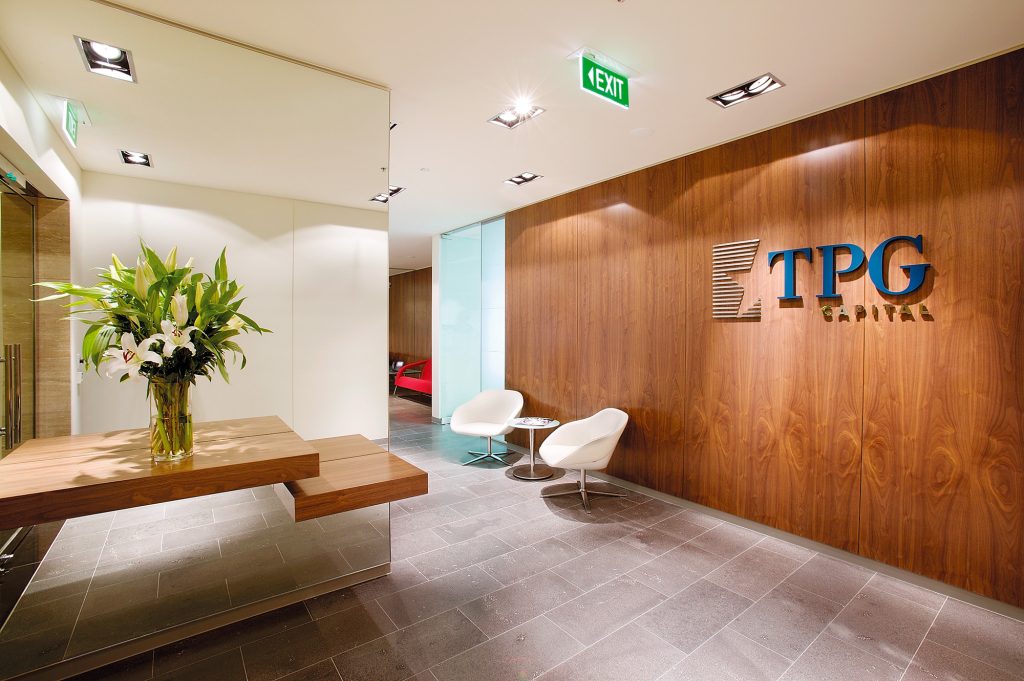 At one point in time, Exactech was a publicly traded company. In February 2018, however, TPG Capital was taken private when it "merged" with TPG Capital. Although the deal was labeled as a "merger," it was really an acquisition in which TPG bought out all of the shares of Exactech for $737 million ($49.25 per share). Following the "merger," Exactech became a private company that was wholly owned by TPG.
TPG
So who is TPG? TPG is venture capital or asset investment company. TPG essentially buys and owns a collection of smaller-sized companies, such as Exactech, and distributes the profits to its investors.
TPG Partners is a private equity firm that specializes in leveraged buyouts, growth capital, and distressed investments.
Founded in 1992, TPG manages over $96 billion in assets across a variety of sectors, including consumer and retail, healthcare, industrials, technology, media and telecommunications, and financial services. The firm is headquartered in San Francisco and has additional offices in New York, London, Hong Kong, Beijing, Melbourne, and Mumbai. So this is a huge enterprise.  Some of TPG's notable investments include Airbnb, Uber, Burger King, and Cirque du Soleil.
Osteon Holdings, L.P. (now Osteon Holdings, Inc.) is an indirect wholly-owned subsidiary or indirect beneficially owned affiliate of TPG. Osteon Intermediate Holdings II, Inc. is the parent corporation of Exactech, Inc. All of these entities are controlled by TPG, and are referred to collectively as the "TPG Defendants" in the lawsuit.
What is the point of all of these defendants?  The plaintiffs want to make sure there is enough money to pay Exactech settlement and verdicts.  So they want to show how much these other companies comingled with Exactech and controlled the company.
In October 2017, Exactech Inc. agreed to a merger with Osteon Holdings, L.P. and Osteon Merger Sub, Inc., both of which are TPG affiliates. TPG Capital organized the financing for the merger through TPG Partners VII, L.P., which is controlled by TPG Capital. Michael LaGatta, a TPG employee, signed the Letter Agreement on behalf of TPG Partners VII, L.P. and Parent, one of TPG's affiliates.
Exactech Inc. and Osteon Merger Sub, Inc. were merged, with Exactech Inc. becoming the surviving entity and a wholly-owned subsidiary of Osteon Holdings, Inc. TPG controlled both entities as affiliates. As a result, this Exactech lawsuit makes clear that TPG is responsible for any improper actions committed by Exactech before and, more importantly, after the merger.
There is evidence to support these claims.  TPG's active management of Exactech involved TPG advisors taking up leadership positions within the company. Eleven pre-merger officers or directors of TPG became officers or directors of Exactech post-merger. TPG also controlled Exactech's management agreement and employment agreements. In addition, orthopedic surgeons may have been incentivized to use Exactech products in exchange for shares of Osteon Holdings.
Exactech Company History
The document also provides background information on various individuals who were involved with Exactech, including its founders, executives, and board members. For example, Dr. William Petty was a founder of Exactech and served as CEO for many years. David Petty, his son, also worked at Exactech and eventually became its CEO. Other individuals mentioned include Betty Petty (Dr. Petty's wife), Gary J. Miller (another founder), and various executives and board members associated with TPG Capital, a private equity firm that merged with Exactech in 2018.
The lawsuit provides a detailed timeline of Exactech's history, noting key events such as its partnership with The Hospital for Special Surgery which is where so many Exacteck, its IPO in 1996, and its acquisition of Brighton Partners in 2010. The document also notes that Exactech began manufacturing more of its own device components over time and formed strategic alliances with external manufacturers to supplement its production.
The Exactech Optetrak Lawsuit
Exactech, Inc. and Exactech U.S., Inc. (collectively "Exactech") designed, manufactured, and sold defective hip, knee, and ankle joint replacement systems that caused harm to patients and their doctors. Exactech took shortcuts in its manufacturing practices, sold defective devices that were not properly tested, and did not disclose important information about adverse events. As a result, patients experienced catastrophic injuries and needed revision or corrective surgery.
The devices in question include the GXL Devices, Exactech Knee Devices, and Exactech Ankle Devices. Exactech used a material called ultra-high molecular weight polyethylene ("UHMWPE") in the inserts or liner components of each device, which were defectively designed, manufactured, packaged, and labeled. Patients who were implanted with these defective devices were at an increased risk of adverse events associated with accelerated wear of the UHMWPE components, which could lead to inflammation causing bone destruction, implant failure, pain, and permanent destruction of the hip, knee, and ankle bone and muscular structure.
The complaint alleges that Exactech knew about these defects for years but continued to market, distribute, and sell these devices, putting thousands of patients at risk. Exactech eventually started removing these devices from the market through FDA Recalls in 2021. The Complaint asserts 12 separate causes of action against Exactech and the TPG defendants.
Exactech Recall Lawyers
If you have an Exactech knee replacement system implanted, you may be entitled to financial compensation for any complications or problems related to the implant. Consult with an Exactech recall lawyer to determine your legal options.  Call 800-553-8082 today or get a free online consultation.