If you have a Ethicon Physicomesh lawsuit, here are 8 things you want to know.
Ethicon Physiomesh
The Physiomesh was introduced in 2010 and had an absorbable film coating on each side of the mesh. It was designed to minimize inflammation and incorporate the patch into the body. Ethicon, a subsidiary of Johnson & Johnson, manufactured the Physiomesh.
The Physiomesh is made out of absorbable polypropylene mesh. This material is a flexible, composite, and porous. It was also designed to fit the abdominal wall. The Physiomesh is made up of five layers. The first two layers are of polydioxanone film. The next two are made of polyglecaprone-25 film. Lastly, the top layer is a polypropylene mesh. The Physiomesh is meant to limit complications typical for hernia meshes such as inflammation and adhesions.
FDA approval of the Physiomesh
The Physiomesh had initially been approved by the FDA through something called a 501(k). It involves a company notifying the FDA their intentions to market a medical device 90 days prior. The FDA then determines whether the device is similar to a device already FDA-approved. This means that the product was not tested by the FDA because it is similar to other surgical meshes. By being approved through a 501(k), it allowed Physiomesh to enter the market without determining how safe it really is.
Studies on the Physiomesh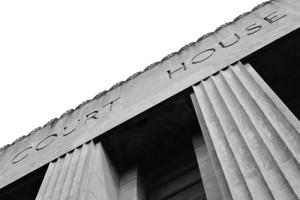 Studies on the Physiomesh show that it is not effective in limiting complications from hernia surgery. One study notes that Physiomeshes perform worse than the Ventralight and SorbaFix meshes. They observed that Physiomesh was associated with a significantly higher pain rate than Ventralight and Sorbafixed. The pain intensity was also significantly higher for Physiomesh. Researchers concluded that Physiomesh was associated with greater hernia recurrences and postoperative pain. This shows that Physiomesh is failing to do the very thing it was manufactured for.
Ethicon Physiomoesh recall
In 2016, Ethicon, a subsidiary of Johnson & Johnson, recalled their Physiomesh product. They had voluntarily removed it after there were reports of studies that showed that the product leads to high recurrence rates and other complications.
Upcoming bellwether lawsuit
U.S. District Judge Richard Story in the Northern District of Georgia notes that the first bellwether case will go to trial around December 2019. This would come over two years after the federal cases involving Physiomesh were centralized. In June 2017, the MDL panel centralized all federal product liability lawsuits involving the Ethicon Physiomesh before Judge Story. This meant that all lawsuits, no matter what state they were filed in, will be presided in Georgia.
The bellwether case should help figure out how juries might respond to evidence and testimony that may have similarities across all lawsuits. In other words, jury verdicts will help determine the settlement value of these cases.
These lawsuits involve the Ethicon Physiomesh. There are currently over 1,450 product liability lawsuits that are pending against both Johnson & Johnson and Ethicon. The lawsuits allege that defects in the mesh's design lead to painful complications. They also allege that patients had to undergo further surgery to repair further problems made by the failed hernia meshes.
New Jersey Supreme Court MCL centralization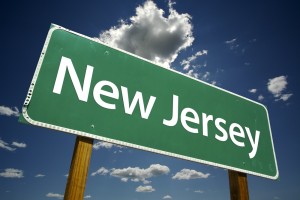 On July 17, 2018, the New Jersey Supreme Court centralized pending and future New Jersey state court lawsuits involving Physiomesh to the Superior Court in Atlantic County. Judge Nelson C. Johnson will preside over these cases. These include over 50 cases throughout the state.
Idaho lawsuit
A lawsuit filed in January 2018 in the U.S. District Court for the District of Idaho involves an Idaho resident who experienced complications resulting from having the Physiomesh placed in his body.
The man developed an incisional hernia that resulted from a surgery in 2010. He eventually underwent a hernia repair that included mesh placement in August of 2010. He had noticed a bulge that did not resolve until it was removed in November 2017. The man experienced chronic increased pain in the area where the Physiomesh was placed. He also experienced fatigue, nausea, and limited mobility. His symptoms became so severe in August 2017, that he was hospitalized. He underwent a CT scan and other tests, which determined that the mesh blocked the intestinal tract.
Canadian lawsuit
A class action lawsuit regarding the regarding its Physiomesh was filed north of the border as well. One of the plaintiffs is 34-year-old Ontario woman who received Physiomesh after a hernia surgery. She discovered that it "stretched out," causing the hernia to recur and become even more painful. A Quebec woman also suffered ongoing pain after her surgery resulting from Physiomesh. She had the mesh removed, but continues to experience pain and discomfort.