The average jury verdict in car, truck, and motorcycle accident cases in Colorado is $207,687 according to a recent Jury Verdict Research study. This report also found that only 50% of vehicle accident cases in Colorado lead to plaintiff verdicts and the median verdict when the plaintiff does prevail is $44,050.  These Colorado accident payout statistics are older but they are still insightful in 2022.
Not surprisingly, half of the vehicle accident cases in the study were either rear-end car crashes or intersection collisions.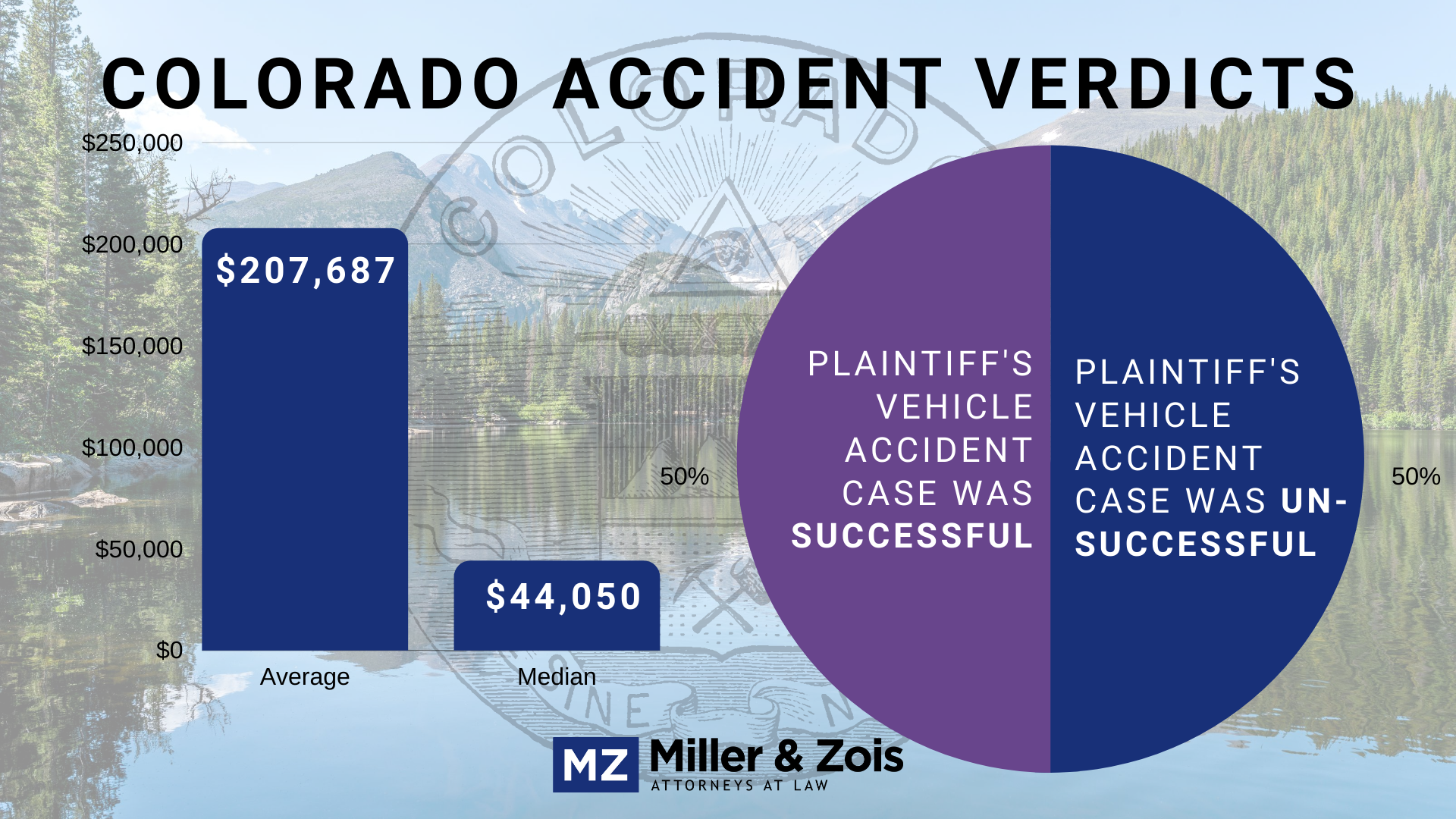 In a completely unrelated story, there was a $15 million verdict in favor of a truck driver in a slip and fall lawsuit against Wal-Mart in Colorado earlier this month.