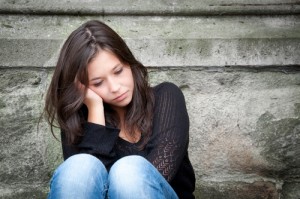 The big news last week is that C.R. Bard will pay $21 million to settle 500 vaginal mesh lawsuits filed against it.
Good deal for plaintiffs?  Not so much.  This comes out to a little over $40,000 a case.  Most of the women in these complaints have suffered real injuries with organ damage.  So you get painful and often debilitating complications from these surgical mesh implants and you get $40,000?  What on earth is happening here besides C.R. Bard's stock price shooting up after the announcement?
The Method to the Madness
I think C.R. Bard is playing a little psychological trick.  It's smart, and it just might work a little unless the victims and their lawyers are smart.
If you ask the average vaginal mesh victim how much they expect to get in a settlement, the numbers would range from a few thousand dollars to millions.  No one is given any guidance on what the settlement amounts of these cases are, or even the ranges of values.
Lawyers talk themselves into circles when asked about the settlement value of the case.  No one wants to give a straight answer because no one wants to be wrong.  If you were to guess the outcome of the average settlement of a mass tort case from the beginning, you would probably be very wrong.  I like tracking the pay-per-click costs of drug injury cases.  They make the stock market seem stable.  The expected values of these cases rise and fall and rise and fall and where it stops, no one knows.
So what Bard does is what any smart mass tort defendant should do.  Settle a minority of the cases very loudly.  Make sure you are settling the very worst cases of the lot, which will keep the average settlement figure way down.  I have to think this is what they are doing.
What Is Anchoring?
This study explains the idea of anchoring well.  Researchers asked MIT students — some pretty analytical folks, I'm sure —  to bid on wine and other things.  They were told to write down the last two digits of their social security number first and then make a real bid.   The results were incredible.  Students with high social security numbers paid up to 346 percent more than those with lower SS numbers. Students with numbers from 80 to 99 bid $26 on average on one item where students with 00 to 19 bid approximately $9.  Crazy right?
The moral of the story is that your first perception of what the number should be lingering in your mind and impacts your final choice even if the first perception was as goofy and arbitrary as using your social security number to make a bid.
The idea of anchoring is not new in personal injury cases.  Lawyers are always trying to set the right anchor with the jury in personal injury cases as to what the value of the claim is.
What I Think Bard Is Doing
Now every single victim who still has a claim against C.R. Bard in the vaginal mesh cases — which is over 10,000 women — has an anchor in their head: $40,000.  They might dismiss it as ridiculous.  They might correctly say they will never settle their case for that little.  But all of those people who had millions in their hopes — a dream that would never be realized unless the case went to trial — now have a new anchor in their heads: $40,000.  C.R. Bard is hoping this will help grease the wheels for a future settlement on terms more favorable to the company.  I don't see this ever happening in a million years at $40,000 a case.  I don't think Bard is shooting for that.  They are just trying to get the best deal they can and trying to adjust the plaintiffs' expectations.  Will it work?  I'm sure it will with some and not for others.
Hernia mesh victims are awaiting a settlement in another mesh lawsuit against Bard in 2023, this time involving a hernia mesh system
Bringing a Vaginal Mesh Claim
If you plan on bringing one, hurry.  Time may run out. Call 800-553-8082 or get a free case review online.