A Delaware jury made a huge damage award in a lawsuit against Boston Scientific regarding the company's Pinnacle and Advance Fit pelvic mesh devices. Boston Scientific is facing thousands of these lawsuits across the United States, but just this one case will cost the company $100,000,000.
The Case
Similar to so many other women who have sued Boston Scientific, the plaintiff in this case received Pinnacle and Advance Fit mesh to help with her pelvic organ prolapse and stress urinary incontinence. The plaintiff alleged that the device caused serious injuries and complications. She required two surgeries to remove the mesh, and even after the surgeries, pieces of the product are still in her body, which causes permanent pain and discomfort.  After trial and deliberations, the jury ordered Boston Scientific to pay $25,000,000 in compensatory damages and $75,000,000 in punitive damages to the plaintiff.
While this is great news for the plaintiff in this individual case, the 3,000 other plaintiffs who just settled their vaginal mesh claims against Boston Scientific for a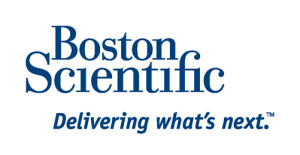 combined $119,000,000 are likely to be a little miffed upon hearing about this damage award. Still, thousands of other cases have yet to settle or go before a jury, meaning settlement values will probably go up in light of this verdict.
Of course, Boston Scientific has already been slammed with other multi-million dollar jury verdicts. Each contained similar punitive damage awards for recklessly endangering the safety and health of consumers through the manufacturing and marketing of these products. This includes a $26.7 Million verdict to four women in Florida and an $18.5 Million verdict to a group of women in West Virginia. Prior to this verdict, the largest award came from a Texas court, who awarded $73.4 Million to a woman who developed problems with Boston Scientific mesh. It was later reduced according to Texas state law, but it gave Boston Scientific an idea of what they were in for.
Transvaginal Mesh Settlement Update  
Other manufacturers have been facing similar allegations that their products, such as transvaginal mesh and bladder slings, cause pelvic organ prolapse and stress urinary incontinence in women. In fact, seven different multidistrict litigations were established throughout the federal court system for cases against various manufacturers such as: Cook Medical; Neomedic; Coloplast; American Medical Systems; Ethicon; and C.R. Bard. All of these cases were consolidated before Judge Joseph Goodwin in the Southern District of West Virginia. Between these manufacturers, around 37,000 cases are before the Southern District for coordinated pretrial proceedings.
In late 2014, one manufacturer, Endo/AMS,  agreed to settle most of the 20,000 mesh suits against it for around $1.6 Billion.  I think it is fair to say that the Endo/AMS cases are were not the best vaginal mesh lawsuits.  Judge Goodwin is encouraging the other manufacturers to take their lead and settle these cases. He warned, and this verdict confirmed, that these companies could end up paying billions in verdicts if these cases went to juries. Plus, the federal courts cannot try cases like the state courts can, so it could take decades to try them. It would also have the potential to inundate the manufacturers with litigation, but plaintiffs should not let that serve as a reason to accept a lesser amount in settlement.
So what does this verdict mean?  The global settlement value of a mass tort claim is like the stock market.  It goes up and down based on new facts. A $100 million verdict is a new fact that will push up the value of these claims.