Yesterday, the sex abuse civil lawsuit against former President Donald Trump concluded in federal court with the jury finding that Trump sexually abused the plaintiff, E. Jean Carroll, and awarding Carroll $5,000,000 in damages. In this post we will provide a simple summary of the backstory behind this lawsuit, including details of the factual allegations made against Trump. We will also provide links to downloaded copies of the actual documents filed in the case, including the Complaint that initiated the lawsuit back in August 2020, and the various motions that were filed along the way.
We will also discuss what will likely happen next in the case, including whether Trump will actually be forced to pay the $5 million verdict.
---
DOCUMENTS FROM TRUMP SEX ABUSE CIVIL CASE:
Carroll's 2019 Defamation Complaint Against Trump
Carroll's 2022 Sexual Assault Complaint Against Trump
Trump's Motion for Partial Summary Judgement
Carroll's List of Trial Exhibits
Jury Verdict Form Awarding $5,000,000 Against Trump
---
Summary of Factual Allegations
Jean Carroll is a journalist, author, and former writer for Saturday Night Live, and advice columnist for Elle magazine. In November 2019, Carroll made national headlines when she filed a civil lawsuit in New York state court against then President Donald J. Trump. Below is a brief summary of the factual allegations made in Carroll's original Complaint.
Trump Sexually Assaults Carroll at a 5th Avenue Department Store
According to the Complaint, the incident with Trump occurred sometime "between the fall of 1995 and the spring of 1996." On that particular day, Carroll got off work and went shopping at Bergdorf Goodman, a luxury department store on Fifth Avenue in New York City. Carroll claims that as she was exiting the department store, she ran into Trump as he was entering the store.
Trump recognized Carroll because they had previously met at least once before and "traveled in the same New York City media circles." At the time, Carroll was making regular appearances on the Today show. The two began a back and forth flirtation and Trump convinced Carroll to help him pick out a gift with him at the store.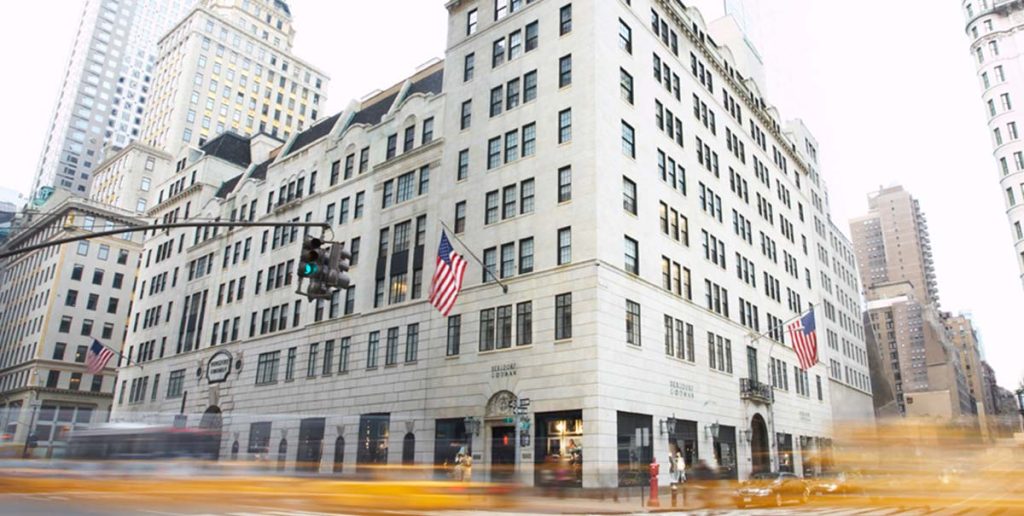 At some point during their shopping Trump and Carroll went to the lingerie department, which was fairly empty at the time. Trump grabbed a see-through bodysuit from the shelf and began coaxing Carroll to try it on, which see declined. Below is a description of the subsequent assault taken directly from the Complaint:
Suddenly, Trump grabbed Carroll's arm and said, "Let's put this on." Trump maneuvered Carroll to the dressing room. Strangely for Bergdorf's, the dressing room door was open and unlocked. Trump closed the door of the dressing room. Immediately, Trump lunged at Carroll, pushing her against the wall, bumping her head quite badly, and putting his mouth on her lips.

Carroll shoved him back. Utterly shocked by Trump's unexpected attack, Carroll burst out in awkward laughter. She could hardly process the insanity of the situation. She also hoped, at least at first, that laughter would bruise his ego and cause him to retreat.

But Trump did not stop. He seized both of her arms and pushed her up against the wall again, bumping her head a second time. While pinning Carroll against the wall with his shoulder, Trump jammed his hand under her coatdress and pulled down her tights. Trump opened his overcoat and unzipped his pants. Trump then pushed his fingers around Carroll's genitals and forced his penis inside of her.

Carroll resisted, struggling to break free. She tried to stomp his foot with her high heels. She tried to push him away with her one free hand (as she kept holding her purse with the other). Finally, she raised a knee up high enough to push him out and off her. Carroll ran out of the dressing room, out of Bergdorf's, and onto Fifth Avenue. The whole attack lasted two to three minutes.
Carroll Tells Friends But Never Reports the Incident
In her Complaint, Carroll alleges that immediately after she was outside the department store, she called her friend (a journalist and correspondent on TV morning shows) and told her about the assault. Her friend urged her to report the incident to police. A few days later, Carroll told a second friend (a New York City news anchor) about the incident. The second friend cautioned Carroll about the potential consequences of reporting the assault.
Carroll claims that she was reluctant to think of herself as a rape victim and was afraid of retaliation by Trump so she did not report the assault to the police. In fact, Carroll did not tell anyone else about the incident again for over 20 years. It was not until Trump was elected President and news stories began surfacing about Trump committing similar assaults on different women that Carroll claims she was motivated to come forward.
Carroll first disclosed the incident with Trump in a book that was published (largely because of the provocative accusation against Trump) in 2018. Trump shot back at Carroll through the press, vehemently denying her accusations and insulting Carroll. These statements to the press would ultimately form the basis for a defamation claim that was included in Carroll's sex abuse lawsuit.
New Law in New York Enables Carroll to File Sex Abuse Lawsuit
Ordinarily, Carroll would not have been able to file a civil lawsuit against Trump two decades after the alleged sexual assault occurred. Until very recently, her lawsuit would have been barred by the applicable statute of limitations in New York, which imposes a deadline on how long plaintiffs can wait before filing suit.
Recently, however, New York passed a new law called the New York Adult Survivors Act (the "ASA"). The ASA created a 1-year "lookback window" which temporarily lifted the statute of limitations to allow victims of sexual assault that happened a long time ago to civil lawsuits.
Carroll initially filed suit against Trump in August 2019 for defamation based on Trump's statements in 2019. At that point, the ASA had not yet been passed so the statute of limitations precluded her from suing Trump for the sexual battery that occurred over 20 years ago. After the ASA became law, however, Carroll filed a second lawsuit against Trump asserting claims of sexual assault and battery. The two cases were eventually consolidated together.
Case Goes to Trial in New York City Federal Court
After nearly 3 years of litigation, Carroll's sexual abuse lawsuit against Donald Trump finally went to trial this month. Although the initial defamation case was filed in New York state court, it was removed to federal court (the U.S. District Court for the Southern District of New York). The subsequent Complaint for sexual battery was fled directly in federal court in November 2022. The trial was held before a jury in a federal court in Manhattan, with Judge Lewis Kaplan presiding.
The climax of the trial came last week as Carroll took the stand to testify about the details of the assault. On cross-examination, Trump's lawyers hammered away at Carroll over the delayed timing of her allegations. They repeatedly asked questions implying that her lawsuit was politically motivated. Carroll handled the scrutiny very well and her testimony obviously convinced the jury.
Jury Awards $5 Million for Sexual Abuse
Yesterday, the jury reached its verdict. Although the jury found that Carroll had not proven her rape allegation, they did find that Trump sexually abused her by making sexual contact without her consent. The jury also found in favor of Carroll on her defamation claim based on Trump's false statements and denials in the wake of Carroll's accusation.
The 9-person federal jury was composed of 6 men and 3 women. They reached their verdict after deliberating for just 3 hours. They awarded $2 million for Carroll's sexual battery claim and $3 million for her defamation claim. The $5 million in total damage included $300,000 in punitive damages and the rest in compensatory.
Will Trump Actually Have to Pay the $5 Million?
In many sexual abuse civil lawsuits, suing the individual who committed the abuse gets you nothing because they don't have money to pay any damages that are awarded. That is obviously not true in this case. Trump actually has the money to pay the verdict.
That doesn't mean Carroll should be expecting a check anytime soon. Trump will probably find some basis to appeal the verdict, which will tie things up for at least the next year. Even after he exhausts his appeals, however, it would seem out of character for Trump to admit defeat and simply pay the verdict voluntarily. Carroll and her lawyers would then have to use various procedures to enforce and collect the judgment, which could generate a whole new storyline 16 months from now.