For the last several years, thousands of hernia mesh lawsuits have been pending in courts across the country. These product liability lawsuits allege that the hernia mesh implants manufactured by several different companies were defective and caused various post-surgery complications after being implanted.
The hernia mesh lawsuits involve multiple hernia mesh products made by four medical device companies: Ethicon (a Johnson & Johnson subsidiary that has just reached a settlement in most of its lawsuits), C.R. Bard (now part of Beckton Dickinson), Covidien, and Atrium Medical Corp. The hernia mesh cases against each defendant have been consolidated into separate class action MDLs.
In this post we will provide an update on the general status of the hernia mesh lawsuits involving C.R. Bard (The Bard Hernia Mesh MDL (In re: Davol, Inc./C.R. Bard, Inc., Polypropylene Hernia Mesh Products Liability Lit. – MDL-2846) and offer our best estimate on when we could reasonable expect to see a settlement in these cases.
Overview of the Bard Hernia Mesh Lawsuits
A hernia mesh is a small mesh or net that doctors use during hernia surgeries. The mesh is implanted during the surgery to help reinforce and strengthen the muscle tissue wall. Hernia surgery is very common so thousands of these hernia mesh implants are used each year.
The lawsuits involve permanent hernia mesh implants. As opposed to dissolvable mesh, permanent mesh is supposed to last forever inside the body after being implanted. Unfortunately, many of these permanent hernia mesh implants had design flaws that caused serious complications after being implanted.
Some of the hernia mesh implants were not biologically inert, which meant that the body's immune system attacked them after being implanted. Another design flaw with the hernia mesh implants caused many of them to become abnormally attached to nearby tissue or organs. These hernia mesh complications caused serious injuries and often required the patient to undergo additional surgery.
The Bard Hernia Mesh Class Action MDL
Problems with the permanent hernia mesh implants manufactured by C.R. Bard eventually generated a growing tide of product liability lawsuits in courts across the country. As the number of hernia mesh lawsuits grew, they were consolidated into separate into a class action MDL in the Southern District of Ohio. (In re: Davol, Inc./C.R. Bard, Inc., Polypropylene Hernia Mesh Products Liability Lit. – MDL-2846)(the "Bard Hernia Mesh MDL").
The Bard Hernia Mesh MDL was established in August 2018, so it has been pending now for over 4 years. As of November 2022, there were around 18,000 pending cases in the Bard Hernia Mesh MDL and it is still growing. An average of about 100 new hernia mesh cases are transferred into the MDL each month. The MDL is assigned to Judge Edmund Sargus, Jr.
Bard Hernia Mesh Bellwether Trials
After the MDL was established, Judge Sargus established procedures for a bellwether test trial program. A pool of bellwether candidate cases would be created and go through fact discovery. Out of this candidate pool, 3 cases would be selected for 3 bellwether trials.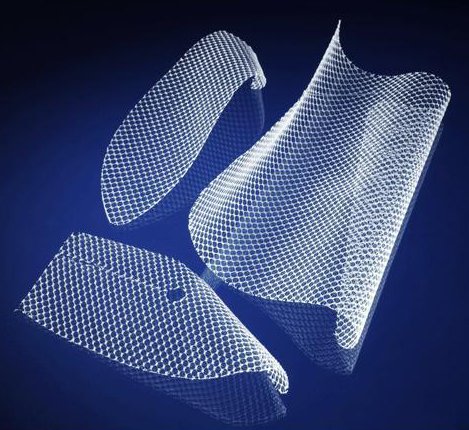 The fact discovery phase for the bellwether discovery pool cases was completed in 2020 and 3 cases were eventually selected for the first round of test trials. The 2 cases picked were: Johns (18-cv-1509); Milanesi (18-cv-1320); and Stinson (20-cv-1712).
The Johns case was the first to go to trial in July 2021 and it resulted in a defense verdict. Nine months later, in April 2022, the Milanesi case went to trial and resulted in a verdict for the plaintiff in the amount of $225,000.
In August 2022, a Bard hernia mesh lawsuit outside of the MDL went to trial in Rhode Island state court. The result was a massive victory for the plaintiffs. The jury found that Bard's Ventralex hernia mesh implant was defective and awarded $4.8 million in damages.
The third bellwether trial in the MDL was set for February 2023. Last month, however, Judge Sargus postponed that trial date to May 2023. This came as a major disappointment to many hernia mesh plaintiffs waiting to get a settlement. After mixed results in the first 2 bellwether trials, the big verdict in the Rhode Island state court trial increased the pressure on Beckton Dickson (Bard's parent company) to negotiate a global settlement. A good result in the third bellwether trial could be the final push to get that done.
Judge Sargus offered no explanation for the 3-month postponement of the Stinson bellwether trial. However, the postponement came only a few weeks after Judge Sargus appointed a Special Master to serve a settlement mediation. This timing has led to speculation that there has been some progress in the settlement talks, and that Judge Sargus postponed the trial to May to allow more time for final deal to be reached. Unfortunately, there is nothing to confirm this speculation and it is very possible that the trial was postponed due to scheduling conflicts.
When Can We Expect a Hernia Mesh Settlement?
The Bard Hernia Mesh MDL could be one of the next big mass torts to settle. Our lawyers are currently predicting that a global settlement will be reached in the Bard hernia mesh cases within a few months after the third bellwether trial. Assuming that the third bellwether trial happens in May without additional postponements, this means that we could potentially see a settlement by this time next year.
This prediction is based largely on what happened in another MDL involving the Ethicon (a Johnson & Johnson subsidiary) Physiomesh implants. The Ethicon hernia mesh MDL involved the exact same product liability claims and alleged defects. Ethicon finalized a global settlement deal in that MDL last year after just 1 bellwether test trial.
The one thing that could potentially complicate the global settlement process in the Bard hernia mesh MDL is that there are too many pending cases. The Ethicon settlement involved less than 4,000 plaintiffs. The Bard MDL is four times bigger with 18,000 pending cases. This means that the price tag on any global settlement in the Bard MDL is going to be much higher compared to Ethicon.
How Much Will the Bard Hernia Mesh Settlement Be?
Our lawyers are predicting that the overall price tag on Bard hernia mesh global settlement deal will be around $1.5 billion. That would only work out to an average per-plaintiff payout of about less than $100,000. This doesn't mean that every plaintiff will get under $100,000. The settlement deal will probably adopt a tiered system in which cases are ranked based on various factors.
We think the difference between the lowest settlement tiers and the highest tiers in the Bard settlement will be very wide. Bard hernia mesh cases ranked in the highest settlement tier could have a settlement value of around $800,000 to $1 million, while payouts for cases in the lower settlement tier could be less than $50,000 or less. We also think the global settlement deal will contain certain qualifying factors designed to eliminate a certain percentage of cases.
Contact Us About a Hernia Mesh Lawsuit
If you believe you have hernia mesh lawsuit, call us today at (800) 553-8082 to discuss your legal options. You can also get a free case evaluation online.