This page will look at auto accident lawsuits in Virginia and their settlement value. Our injury lawyers will explain the basic laws in Virginia relating to car accidents and we will summarize prior verdicts and settlements in recent accident cases.
---
RELATED CONTENT:
Virginia Wrongful Death Lawsuits
Virginia Medical Malpractice Lawsuits and Settlements
---
About Car Accidents in Virginia
Virginia has a population of 8.6 million, which makes it the 12th most populous state in the U.S. Nearly 40% of Virginia's population lives in the northern Virginia region outside of Washington, DC. Northern Virginia is notorious for having some of the worst traffic and most overburdened roads and highways in the country.
In 2022, 1,005 fatalities occurred in vehicle accidents on Virginia's roadways. 59,000 people suffered significant physical injuries in Virginia auto accidents in 2022, that is an average of 162 auto accident injuries every day. Fairfax County had the most accidents (11,571) and the most accident fatalities (66) of any County in the state. Prince William County was a distant second in terms of number of accidents (6,025) and Henrico County was second accident fatalities (32).
Auto Accident Laws in Virginia
Auto accidents in Virginia are covered by unique state laws. These laws include traffic rules and vehicle registration and insurance regulations (bot of which are statutory laws), and tort law for accident liability. Below is a very brief outline of some of the key points of Virginia car accident law.
At-Fault Rule in Virginia Accidents
Although many states have adopted so-called "no-fault" rules for car accident liability and insurance coverage, Virginia continues to be a pure "at-fault" state when it comes to determining auto accident liability. This means that when an auto accident occurs, one driver is determined to be "at-fault" for the accident. The at-fault driver's insurance will always have primary responsibility for covering the damages. Drivers only get coverage by their own insurance if the at-fault driver is uninsured or underinsured. This makes the determination of fault in an accident very important in Virginia, even for minor damages.
2-Year Statute of Limitations for Virginia Car Accident Cases
Virginia has a 2-year statute of limitations that applies to all auto accident personal injury lawsuits. Va. Code § 8.01-243. For cases involving injuries only, the 2-year period begins to run on the date the accident occurs. For auto accident claims involving death the 2-years begins to run from the date of death. Accident claims involving property damage only are subject to a longer 5-year statute of limitations in Virginia.
Contributory Negligence
Virginia is among the small minority of states that continue to follow the traditional rule of contributory negligence in auto accident and other tort cases involving mutual degrees of fault. This rule basically says that a plaintiff cannot recover damages for an auto accident unless the other driver is found to be 100% at fault for the accident.
For example, let's say Jack and Jill are involved in a car accident and Jack sued Jill for injuries he suffered as a result of the collision. The case goes to trial and the jury finds that Jill was 95% at-fault for causing the accident and Jack was only 5% at-fault. Under Virginia's contributory negligence rule, Jack would be barred from recovering any damages.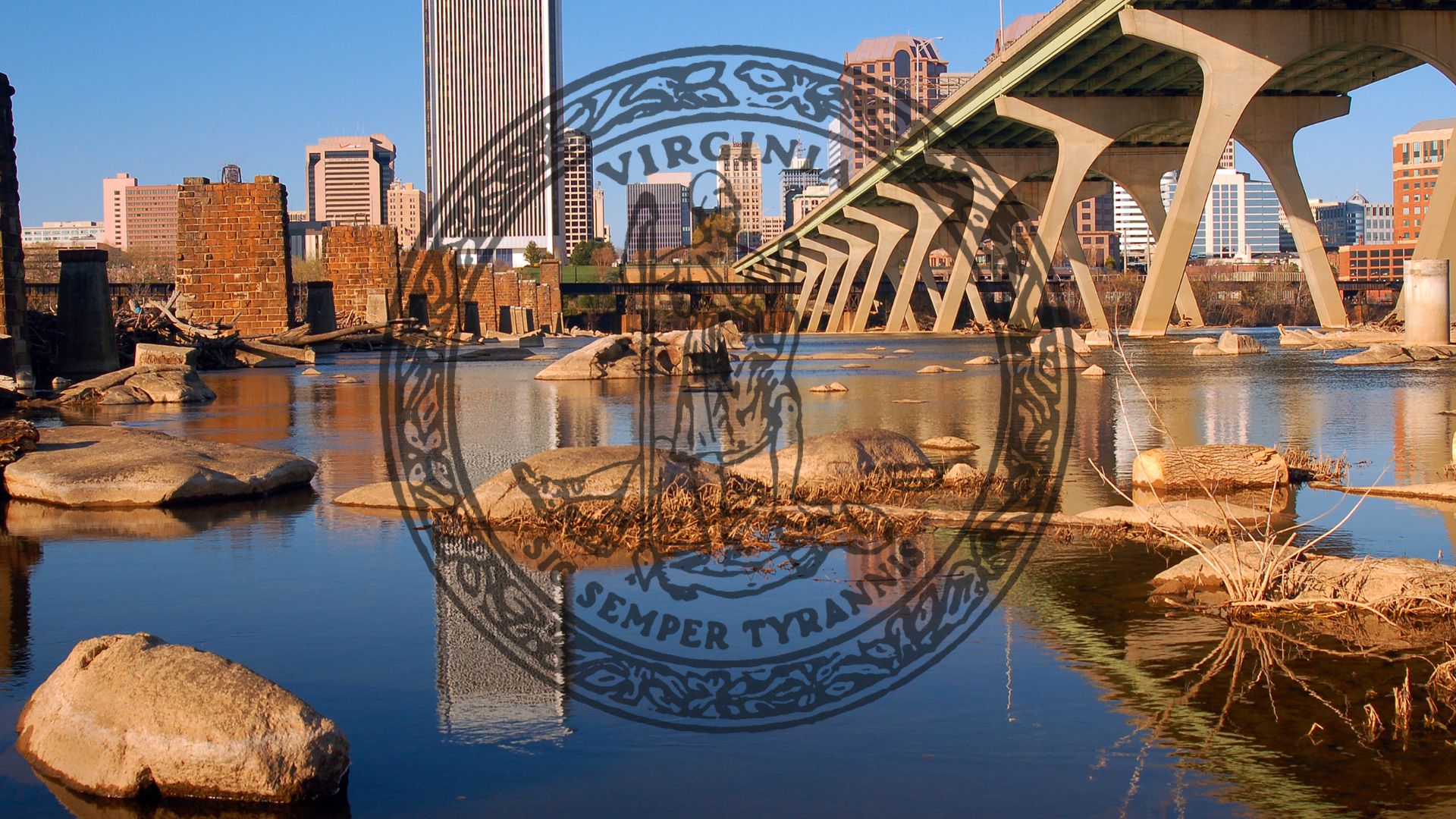 Damages Available in Virginia Auto Accident Cases
If you are physically injured in a car accident caused by another driver's negligence, Virginia law entitles you to get financial compensation in the form of "damages." Damages in Virginia can be awarded for certain types or categories of losses resulting from the accident. The categories of damages available in Virginia auto accident cases include:
Past Medical Expenses
Future Medical Expenses
Past Lost Income / Wages
Future Lost Income / Wages
Mental Pain and Suffering
Settlement Value of Virginia Auto Accident Lawsuits
The settlement value of a Virginia car accident injury case is based on various factors. The nature and severity of the plaintiff's injuries is always the most significant factor that drives the value of a case. More serious injuries involve more medical expenses and more pain & suffering, which equates to a higher settlement value. The chart below shows the average settlement value range of Virginia car accident cases based on the severity level of the plaintiff's injuries.
| | |
| --- | --- |
| INJURY SEVERITY LEVEL | SETTLEMENT VALUE |
| LEVEL I  (minor) | $21,000 – $42,000 |
| LEVEL II  (moderate) | $59,000 – $160,000 |
| LEVEL III  (severe) | $198,000 – $525,000 |
Virginia Car Accident Settlements and Verdicts
Below are recent verdicts and reported settlements from Virginia car accident lawsuits. These cases are provided for informational purposes only, to give examples of the types of injuries and associated legal damages awarded in Virginia auto accident cases.
$105,216 Verdict (E.D Va. 2023): The plaintiff said she was involved in an intersection collision with a vehicle operated by the defendant, who was traveling in the rain at a significant speed with his headlights off after sunset. The plaintiff reported injuries including a concussion with chronic migraine headaches, dizziness and vomiting, as well as damage to her bladder control device, resulting in frequent urination and bloating. The plaintiff was diagnosed with pelvic and uterovaginal prolapse and the re-emergence of overactive bladder.
$50,000 Settlement (Norfolk 2022): The plaintiff, a minor, was a passenger in a vehicle when the vehicle slid sideways into a curb, causing it to flip and land on its roof. The plaintiff suffered unspecified personal injuries in the accident and filed suit against the driver and owner of the vehicle. The case eventually settled.
$460,000 Verdict (Prince William County 2022): 44-year-old male allegedly suffered a torn right meniscus when he was rear-ended while at a stop light near Fredericksburg. He underwent surgery for the injury and claimed that it was permanent. A jury in Prince William County awarded $460,000 in damages.
$1,000,000 Verdict (E.D. Va. 2022): The plaintiff said he had stopped his vehicle for a light when he was rear-ended by a flatbed trailer operated by the defendant as part of his employment with defendant LLAB Trucking Inc. According to the plaintiff, the trailer was in poor condition and the impact with his vehicle caused a chain reaction accident involving approximately nine vehicles. He sued both the driver and the trucking company for unspecified injuries.
$750,000 Verdict (W.D. Va. 2022): The plaintiff, an adult male, said he was driving a vehicle north in the left-hand lane of an interstate, with the defendant driving a vehicle in the same direction in the adjacent lane. The plaintiff said the defendant made a sudden lane change, causing his vehicle to jack-knife, strike the defendant's vehicle and roll into the median. The defendant's vehicle was owned by codefendant S&M Moving and Storage. The plaintiff sought damages for medical expenses, lost wages, and pain and suffering.
$100,000 Settlement (Norfolk 2022): An adult male died as the result of injuries sustained in an automobile accident when he was a passenger in a car that was violently rear-ended by the defendant when it suddenly stopped to avoid hitting animals crossing the road. He suffered a brain injury in the collision which he died from several days later.
Contact a Virginia Auto Accident Lawyer
Call 800-553-8082 if you are looking to maximize the settlement amount of your Virginia car accident case, or contact us online.