An initial conference for the parties involved in the multi-district litigation (MDL) of the dialysis injury lawsuits against Fresenius Medical Care has been scheduled for late next month.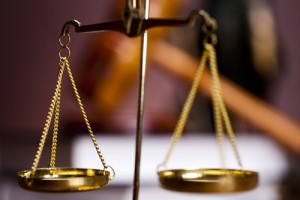 In April, the MDL panel that decides these things centralized all product liability complaints against Fresenius and the use of Granuflo or NaturaLyte dialysis treatments. Approximately 188 Fresenius Ganuflo lawsuits have been consolidated in Massachusetts before a judge who appointed a group of attorneys to serve leadership roles in the Fresenius Granuflo MDL. On August 30, 2013, the judge will meet with the lawyers involved to review any outstanding issues and pending motions. The purpose of the MDL is to avoid duplicative discovery given the number of cases, hoping to save money and providing the same justice to all parties. Ultimately, when the pre-suit discovery has been completed,  what will probably happen is a few of the cases will go to trial.  These bellwether help us all gauge the real settlement value of these claims.   If the cases don't reach a resolution, they will get sent back to the courts around the country where they were originally filed. If settlement or other resolution is not reached following the MDL proceedings, each case may ultimately be remanded back to the U.S. District Court.
Fresenius Recall and the Suits That Followed…. and Will Follow 
Fresenius Medical Care, one of the largest providers of dialysis treatments in the United States, owns and operates thousands of clinics as well as manufactures many products used during dialysis treatment. In November 2011, Fresenius conducted an internal review of the use of Granuflo and NaturaLyte, products used during hemodialysis, not only in their clinics but in other dialysis centers across the country. During the internal review, Fresenius identified at least 941 instances in which patients suffered cardiac arrest during treatment in 2010. The company issued a warning memo to the doctors within their clinics but did not inform outside clinics that used their products. In March 2012, the memo was leaked to the FDA and pushed Fresenius to provide a warning to all health care providers. The FDA classified the issue as a NaturaLyte and Granuflo Recall. There are currently at least 188 complaints in the MDL, and that number is expected to increase to the thousands as product liability lawyers review Fresenius's lawsuits. The cases involve similar allegations: sudden cardiac arrest, heart attack, or death after Granuflo or NaturaLyte dialysis treatments.  The plaintiffs' attorneys have alleged that  Fresenius withheld information from consumers about the possible risk of problems during dialysis with their Granuflo and NaturaLyte products. According to the suits, both products contain sodium acetate that converts bicarbonate at levels that were just not safe.
Getting Counsel For Your Case
If you or someone you love experienced cardiac arrest, heart attack, or death after undergoing dialysis using NaturaLyte or Granuflo, protect your rights. Call us at 800-553-8082 or talk to us online.  There is no fee or cost for you in pursuing your claim unless you win a recovery. – See more here. For More Information: