Virginia is a big state and Northern Virginia is one of the most densely populated metropolitan areas in the country. Thousands of medical malpractice cases get filed in Virginia's civil courts each year. Like all states, Virginia has its own unique common law rules and statutory laws governing the liability of medical professionals and the right of patients to sue them. Although Miller & Zois is based in Maryland, we regularly handle cases in Virginia through a close working partnership with local counsel.
Anyone who is considering a medical malpractice lawsuit in Virginia needs to be familiar with the state's malpractice laws because they can have a major impact on the value of your case or whether you have the right to sue at all.
Virginia Statute of Limitations for Medical Malpractice
The statute of limitations for medical malpractice cases in Virginia is 2 years. Va. Code Ann. § 8.01-243(A) and § 8.01-244. Unlike most other states, however, Virginia does not follow the so-called "discovery rule" for determining when the 2-year limitation period begins to run. In Virginia, the 2-year statute of limitations period for malpractice claims begins from the date that the injury occurs, not when the plaintiff discovers that they may have a claim.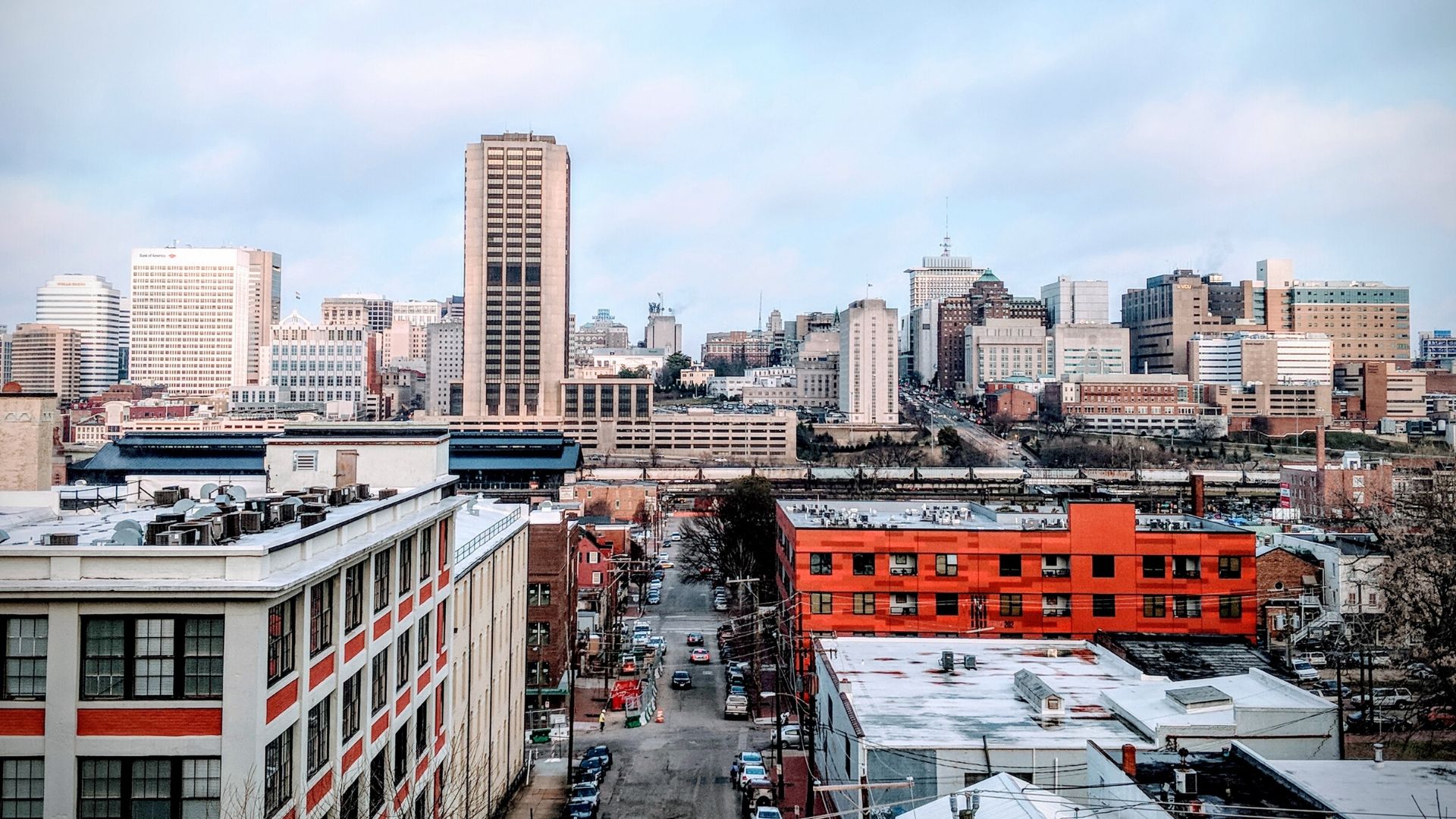 This strict method of calculating when the 2-year SOL period begins can have some very harsh results. In some circumstances, the statute of limitations on a malpractice might expire before the plaintiff even realizes that they have been the victim of medical negligence.
There are several significant exceptions to Virginia's strict two-year statute of limitations which include:
Cases in which foreign objects were left inside the plaintiff's body after a medical procedure
Situations when discovery of the medical negligence is prevented by fraud
Claims for negligent failure to diagnose a malignant tumor (cancer)
Situations when the plaintiff is a minor or incapacitated (e.g., in a coma)
Va. Code Ann. § 8.01-229. In these circumstances, the 2-year statute of limitations period does not begin to run until 1-year after the injury is discovered.
In medical malpractice cases involving wrongful death, the statute of limitations in Virginia is 2-years from the date of the decedent's death. Va. Code Ann. § 8.01-244
Virginia Follows Contributory Negligence
Virginia is one of the small handful of jurisdictions that continues to follow the common law rule of strict contributory negligence. Under strict contributory negligence, if the plaintiff's own negligent actions contribute in any way to his or her injuries then they are fully barred from brining a claim for medical malpractice. This is true even if the plaintiff is only found to be 5% at fault.
Under a comparative negligence standard, the plaintiff damages are simply reduced by the percentage share of their contributory negligence. So if the plaintiff is 5% at fault, their damages would be reduced by 5%. In contributory negligence states like Virginia, however, if the plaintiff is 5% at fault they are not entitled to any damages at all.
Virginia's Cap on Medical Malpractice Damages
Virginia law imposes a maximum cap on the amount of damages a plaintiff can get in a medical malpractice case. In 2023, the cap on malpractice damages in Virginia is around $2.5 million in total damages. Each year, however, the damage cap increases automatically each year so by 2030 the damage cap will be $3 million.
Virginia's statutory cap on medical malpractice damages is particularly harsh compared to other states because it is a universal cap that applies to all type or categories of damages. Other states, such as Maryland, have caps on medical malpractice damages but they only apply to damages awarded for mental pain & suffering with no limit on economic damages. Virginia's cap applies to all damages (both economic and pain & suffering). This means that $2.5 million is the total maximum amount that a malpractice plaintiff can get in Virginia.
Informed Consent Law in Virginia
Under Virginia law, informed consent is considered a fundamental aspect of the doctor-patient relationship. In order for a healthcare provider to obtain informed consent, the patient must be provided with information about the procedure or treatment in a manner that the patient can understand. The healthcare provider must also take steps to ensure that the patient is aware of the risks, benefits, and alternatives associated with the procedure or treatment, and that the patient has had an opportunity to ask any questions and receive answers.
An informed consent claim in Virgina involves two prongs.  First, the plaintiff must prove that the disclosure was deficient.  Second, the plaintiff must who that the patient would not have undergone the procedure if properly apprised of risks and alternatives.
Five Elements
We can break down this two prong test even further.  The victim must prove that:
 a reasonable medical practitioner would have disclosed to the patient about the reasonably foreseeable risks incident to the proposed diagnosis or treatment; and
the physician departed from this standard by not disclosing this information to the patient; and
had all the reasonably foreseeable risks been disclosed to the patient, as well as the risks of failing to proceed with the proposed treatment, that the plaintiff would not have consented to the proposed … treatment; and
because the … treatment proceeded without the informed consent of the patient, the patient was injured thereby; and
the injury to the patient is measurably greater than the injury that would have occurred if the patient had been fully informed and had chosen to prevent the treatment or diagnosis by refusing to consent.
All Treatment Covered
In Virginia, informed consent is required for all medical procedures, including surgeries, diagnostic tests, and medication administration. In order to be considered informed, a patient's consent must be voluntary, meaning that the patient must not be under duress or coercion when making the decision. The patient must also be competent, meaning that the patient has the capacity to understand the information provided and to make an informed decision.
Exception to Informed Consent Requirement
There are several exceptions to the requirement for informed consent in Virginia. The biggest exception is emergencies where the patient is unable to provide consent, or where the doctor reasonabley believes that seeking consent would significantly harm the patient's health. In these situations, the healthcare provider may provide treatment without obtaining informed consent, but must document the reasons for not obtaining consent and make a reasonable effort to obtain consent as soon as possible.
Expert Witness Requirement
In order to prove medical malpractice in Virginia, like most states, you must have the testimony of a qualified expert witness. This expert must be a healthcare provider who practices in the same field as the defendant and who can testify that the defendant breached the standard of care and that the breach caused the plaintiff's injuries.
Contributory Negligence in Virginia Malpractice Claims
In Virginia, the doctrine of contributory negligence is applied in medical malpractice lawsuits.  In most malpractice suits, the plaintiff's negligence is not at issue.  But if a Virginia plaintiff is found to have contributed to their own injuries in any way, they are barred from recovering any damages. In other words, if the plaintiff is deemed to have played a role in causing their own harm, they are not entitled to any compensation.
For example, if a patient fails to follow post-operative instructions provided by their doctor, and as a result, suffers additional harm, they may be found to have contributed to their own injuries. If this happens, the patient would be barred from recovering damages in a medical malpractice lawsuit.
But this does not apply to the plaintiff's conduct unrelated to the care.  So if the plainitff gets drunk and gets injured in a car accident and the surgeon makes a mistake in treating his broken leg, the doctor cannot allege the contributory negligence was being a moron and drinking and driving in the first place.
Virginia Loss of Chance Doctrine
The old malpractice law was that doctors could only be held responsible in court for their negligence if it was a substantial factor in the injury or death. Under the "loss of chance" doctrine, a doctor can be liable if his failure to diagnose reduced the patient's chance of survival.
There is some dispute as to exactly what the loss of chance rule is in Virginia. But most commentators believe that Virginia adopted the loss of chance doctrine that holds that a plaintiff need not prove victim would have survived absent the doctor's negligence but only that there was a chance of survival.
Litigating Medical Malpractice Cases in Virginia
Virginia is a large state geographically and it has a wide range of social demographics within its various regions. The vast majority of counties in Virginia are rural and not very plaintiff-friendly. However, there are 3 big regions in Virginia that are very plaintiff friendly and these 3 metro areas account for most of the state's population.
The three plaintiff-friendly areas in Virginia are: (1) Northern Virginia outside of DC, (2) Richmond, and (2) the Norfolk area. Northern Virginia refers to the areas just across the Potomac river from Washington, DC, which includes Fairfax County, Arlington, and Alexandria. Richmond is in Henrico County. Most of the medical malpractice cases in Virginia are filed in these 3 regions, partly because they account for such a large portion of the population.
Virginia Medical Malpractice Settlements and Jury Payouts
The settlement compensation a victim can expect in a medical malpractice lawsuit in Virginia will vary depending on a number of factors:
severity of the injuries
extent of the damages,(the victim's personal pain and suffering)
the jurisdiction (again, Northern Virginia, Richmond, and Virginia Beach are better)
the strength of the evidence
the reputation of the doctor and how they will present at trial
the complexity of the lawsuit (less complexity is better for victims)
the skill of the attorneys involved
Below are verdicts and reported settlements from recent medical malpractice cases in Virginia.
Rokagos-Russell v Bon Secors (Norfolk 2022) $2,000,000: wrongful death of 86-year old male patient was allegedly caused by negligence on the part of hospital staff for failing to properly supervise him prior to surgery. Jury in Norfolk awarded $2 million in damages which included $237,000 in economic damages.
Sherill-Key v Magee-Rosenblum (Norfolk 2022) $1,500,000: adult female patient died from post-surgical complications 7 hours after undergoing breast reduction surgery that was performed in the defendants' office. Estate alleged that defendants were negligent in failing to perform procedure in hospital or admit decedent to hospital afterwards. Case settled prior to trial.
Lilly v Childrens Health Sysem (Norfolk 2021) $1,175,000: wrongful death of minor child resulting from negligent placement of nasogastric feeding tube resulted in perforation of colon. Case settled out of court for $1.1 million.
Orton v Anglero (Chesapeake 2020) $581,800: wrongful death birth injury case in which defendants were allegedly negligent in handling shoulder dystocia and failing to call for emergency C-section. Case settled prior to trial.
Arnold v Rodriguez (Arlington 2019) $975,000: birth injury case involving brachial plexus injury to child's right arm allegedly resulting from defendant OB/GYN's negligent management of complications during childbirth. Case settled prior to trial.
These cases do not help you compute the settlement payout for your claim.  But it gives you a better idea of how judges and juries value malpractice claims in Virginia.
Severe injury and wrongful death medical malpractice lawsuits in Virginia generally settle for lower amounts than other types of personal injury lawsuits because of the caps on non-economic damages. However, the settlement compensation of a medical malpractice case can still be substantial, especially if the plaintiff has suffered serious and permanent injuries or death and the malpractice is clear.
Contact Us About Virginia Medical Malpractice
If you have a potential medical malpractice case in Virginia, call our attorneys today at 800-553-8082 or get a free online consultation.