More than 30,000 complaints have been filed nationwide involving complications associated with vaginal mesh surgery.  Women have been waiting forever to resolve these claims.  Now, new hope is on the horizon as global settlement talks have begun.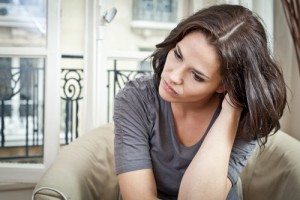 C.R. Bard, American Medical Systems (AMS), Boston Scientific, Coloplast Corp, and Cook Medical and a few other smaller companies are now negotiating settlement with plaintiffs' counsel.
Who is missing from the table?  If you are following these cases, you can guess:  Johnson & Johnson (Ethicon).   Typical.
Some manufacturers, such as Bard and Endo, already have settled some suits over the devices. Earlier this year, Endo officials paid $54.5 million to settle an unspecified number of cases alleging the company's vaginal-mesh inserts were defective.
Coloplast is also at the lead in pushing the settlement ball forward.  It hopes to resolve most of the 600 cases it faces.  The company is aiming to resolve all pending litigation over the devices by the end of the year.  That won't happen, but they might be able to make a real dent in their number of outstanding suits.
Besides the thousands of cases filed in state court, there are close to 10,000 cases filed at the federal level. There are currently six different multidistrict litigations (MDLs) that are being presided over by one U.S. District Court Judge. All of these complaints involve similar allegations that the transvaginal mesh and bladder sling manufacturers failed to adequately warn about the risk of problems associated with the use of the mesh.
The majority of women who have filed product liability lawsuits against mesh makers claim permanent and debilitating injury including nerve damage, chronic pain, and an inability to resume work or sexual activities. They experience mesh erosion, infection, and multiple removal surgeries. Some attempt reconstruction surgery.  According to the FDA, between January 2008 and December 2010, there were nearly 3,000 adverse event reports involving transvaginal mesh devices.
How Much Are Vaginal Mesh Cases Worth?
These cases will reach very different out-of-court resolutions.  Among these thousands of women are wrongful death claims and cases that really should never have been brought.  Most fall in the middle with very different injuries.  Some manufacturers will look at every single case individually.  Others will set up a tier system where points are awarded (I know, an awful way to put it) based on what injuries were suffered.
But how much are we talking about?  I think the majority of these cases will settle between $200,000 and $400,000.  I base this prediction on the injuries suffered, the two verdicts we have already seen, and the desire of these device makers to close this ugly chapter of their history.
Keep in mind this projected amount is for actual meritorious cases.  What we don't know is how many of these 15,000 suits are really just women who have received the mesh and had a relatively successful outcome.  The reality is some plaintiffs' counsel in these cases can be very aggressive in signing up clients that may not have significant injuries.  But I'm talking here about women who were really hurt by these products.
Filing a Lawsuit
If you or a loved one has suffered any negative effects as a result of transvaginal mesh, protect your rights. Call us at 800-553-8082 or talk to us online.  There is no fee or cost for you in pursuing your claim unless you win a recovery.