It has been over a year now since Bayer AG announced that it had reached an agreement with plaintiffs' counsel to settle thousands of pending lawsuits alleging that popular weedkiller Roundup causes NHL cancer. The settlement agreement still needs to get approved by the MDL judge (U.S. District Court Judge Vince Chhabria).
The hearing on whether to approve the agreement was held yesterday.  On Tuesday, however, Judge Chhabria issued a set of piercing questions in advance of the approval hearing. Judge Chhabria's questions raise major concerns about the validity of the Roundup settlement proposal and cast doubt on whether the settlement will get approved in its current form.
Roundup Future Claim Compensation Fund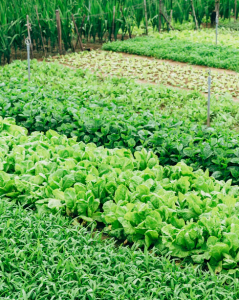 Under the terms of the proposed settlement, Bayer would pay $10.9 billion. Most of that money ($9.6 billion) will be paid to resolve the existing 125,000 claims involving exposure to Roundup prior to February 2021. However, the remaining $2 billion will be set aside for a highly controversial plan for dealing with claims based on "future" exposure to Roundup.
Some of the $2 billion will be used to create a "compensation fund" for a special class of individuals who were exposed to Roundup prior to February 2021, but have not yet been diagnosed with cancer and filed a lawsuit. Under the arrangement, anyone in this "class" would have access to free medical exams and could receive $200,000 in compensation if they are diagnosed with non-Hodgkin lymphoma in the future.
In his filing earlier this week, Judge Chharbria raised the following questions about this aspect of the settlement proposal:
If the Court understands the settlement correctly, it binds anyone exposed to Roundup before February 3, 2021 (assuming they do not opt-out), but contemplates that the compensation fund and medical monitoring program can be terminated a few years after the settlement is approved. Why would it be in the interest of people exposed to Roundup before February 2021 to bind themselves to a fund and program that expires so quickly?
How should the Court evaluate whether the amount in the compensation fund is sufficient?
One way to evaluate the proposed settlement is to compare it to the status quo, which is that plaintiffs continue to sue and Monsanto continues to negotiate settlements with them. This comparison appears to be the primary focus of the briefs. But another way to evaluate the proposed settlement is to compare it to other more conventional arrangements. From the standpoint of the class members, how does the proposed settlement compare to an arrangement in which Monsanto puts a warning on its label sufficient to foreclose future claims and establishes a fund that offers compensation as a potential alternative to litigation?
"Science Panel" For Future Roundup Claims
By far the most contested aspect of the proposed Roundup settlement is the plan to create a "scientific panel" to study the evidence and issue a definitive finding as to whether or not Roundup causes cancer. The finding of this scientific panel would be fully binding on ALL future claimants and class members. If the panel finds that there is no evidence that Roundup causes cancer, future Roundup claims would be effectively precluded.
This aspect of the settlement proposal has drawn widespread opposition and objections from various fronts. In previous hearings, Judge Chhabria has express significant doubts as to whether the science panel proposal was legally valid. In his filing earlier this week, Judge Chharbria cut right to the very heart of the issue on this in his last question:
Why is it in the interest of the class to agree in advance to the admission in future trials of the conclusions of a court-appointed independent science panel, given how well the trials have been going for plaintiffs without such a panel?
The answer to this question is obvious. It is clearly NOT in the best interests of future claimants to agree to allow a science panel to preclude their claims in advance. This seems less like a question and more like a statement by Judge Chharbia as to why he may not be able to approve the Roundup settlement.
We will know more soon.  This is a tough balancing act for this judge.  People want their Roundup settlement money now.  These victims have truly suffered and it is tragic that they still have to wait for their money. But this is complicated and there are many competing interests the judge must juggle.
UPDATE: Judge Balks at Approval and Suggests Warning Labels
On Wednesday, May 19, 2021, Judge Chhabria held the hearing on the request for preliminary approval of the multi-billion-dollar Roundup settlement proposal. Although Judge Chhabria punted on the request for preliminary approval at the hearing, he did seem to be slowly inching closer and gave the parties some suggestions on how to get to the finish line.
There were two other key things that came out of the May 19 hearing. First, it was explained that the future claims portion of the proposed settlement would cover 2 types or "classes" of Roundup claims.
Class 1 would include Roundup users who have already been diagnosed with non-Hodgkin lymphoma but have not yet retained a lawyer and filed suit. Judge Chharbia speculated that this class would include a high number of migrant farmworkers. Class 2 under the future claims settlement proposal would include anyone with exposure to Roundup prior to February 2021 and gets diagnosed with lymphoma at some point in the future.
Judge Chhabria suggested that the proposed settlement deal currently on the table "could potentially be reasonable for class one," because it adequately notifies class members of their rights and provides for compensation of up to $200,000 per claim.
With respect to Class 2, however, Judge Chhabria expressed major concerns with the validity and reasonableness of the settlement proposal. Judge Chhabria clearly stated that he was not willing to give approval to the current draft of the settlement and he suggested that the parties go back and make some adjustments.
The controversial proposal for handling future claims (Class 2) has been a sticking point for Bayer in the settlement negotiations. Bayer thinks the arrangement will prevent a continuing stream of Roundup claims into the distant future while keeping its popular product in stores.
Judge Chhabria strongly suggested that Bayer could achieve this goal by agreeing to put very strong warning labels on Roundup going forward. Bayer has resisted this in the past. Why resist a path that would put future Roundup claims to bed?  Profits.  Putting a cancer warning on a product like Roundup will decrease sales.  Bayer knows that.
What's Next for the Roundup Settlement Process?
Judge Chhabria ended the Roundup Settlement hearing by making it very clear that he is sitting on the motion for preliminary approval to give the parties a chance to craft something to meet his concerns.
The clear implication behind his comment was that if he were to rule on the motion right now, he would deny it. The parties will most likely withdraw the current settlement proposal and come back with something new later this summer.
When Will Roundup Victims Get Their Settlement Money?
That is the tragedy in all of this.  Many Roundup NHL victims just what to get their settlement money and put all of this behind them.  For these people, this is all very unfair.  But the judge feels compelled that he must be fair to everyone, including future Roundup victims.