Paraquat is a heavy-duty herbicide widely used in commercial farming in the U.S. for decades. Recent scientific research has shown that chronic exposure to Paraquat can significantly increase the risk of developing Parkinson's disease.
The emergence of this evidence has led to thousands of former farmers filing Paraquat lawsuits alleging that their occupational exposure to the herbicide caused them to develop Parkinson's disease.
The Paraquat product liability lawsuits have been consolidated into a class action MDL that has been ongoing for the last two years. In this post, we will look back at how the Paraquat litigation unfolded, the current status of this ongoing mass tort, and what to expect from the Paraquat litigation in 2023.
---
UPDATES:

September 2, 2023: Syngenta is protesting that New York neurologist  Dr. Earl Ray Dorsey, a plaintiffs' expert in the Paraquat MDL, collaborated with plaintiffs' lawyers and journalists to produce a scientific article linking Paraquat.
 In a new motion, Syngenta argues that plaintiffs' lawyers may have influenced or supported Dr. Dorsey's research. The motion emphasizes that if the core scientific evidence relied upon by the plaintiffs was influenced by non-scientific actors, Syngenta should be able to present this information to the court and jury.
Look, what ultimately matters is the quality of the science.  The science is either good (spoiler alert: it is) or it is not.  That should be and ultimately will be the real focus.
September 1, 2023: After a full week of Daubert hearings, Judge Rosenstengel has allowed the parties a chance to submit supplemental briefs on the Daubert challenges and issues raised in the hearings. Even more disappointing, she has cancelled the upcoming bellwether trial date to allow more time for the Daubert challenges to be argued.
August 16, 2023: On August 21, 2023, the Judge is the Paraquat MDL will be holding a significant Daubert hearing to help her rule on whether the scientific evidence linking Paraquat to Parkinson's disease is admissible in court.
The hearing will feature testimony from Dr. Martin Wells, the star expert witness for the plaintiffs. The future of the Tylenol autism lawsuits (at least in federal courts) is entirely dependent on the outcome of MDL judge's ruling.
Paraquat Linked to Parkinson's Disease
Paraquat is an industrial herbicide that has been around since the 1960s. Paraquat is highly toxic and can be fatal if ingested, even in small amounts. This danger has prompted most countries to ban the use of Paraquat outright. Paraquat is not banned in the U.S. but is regulated and only sold to licensed applicators (primarily commercial farmers).
Researchers have long suspected that occupational pesticide exposure is a major environmental risk factor for neurodegenerative synucleinopathies such as Parkinson's disease (PD). Unlike community exposure, occupational pesticide exposure can be more accurately documented, given the direct contact with pesticides and exposure frequency. This article will review the evidence from several systematic reviews and meta-analyses on the relationship between paraquat exposure and PD. Parkinson's disease is a neurologic condition in which cells in the brain abnormally start to degrade and impair motor function control in the body.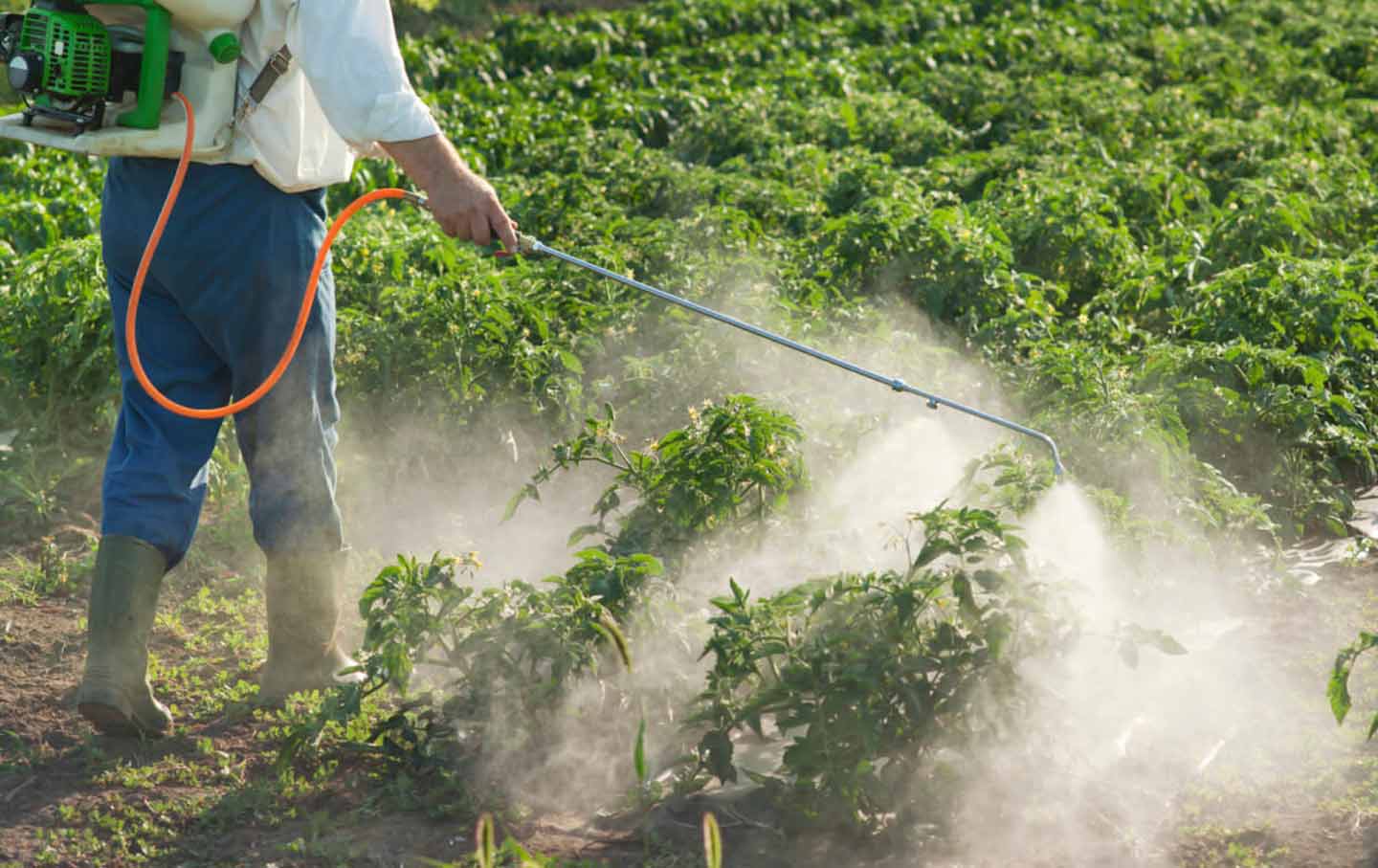 Studies have found that agricultural workers who used Paraquat over long periods have a significantly higher rate of developing Parkinson's disease. People who live near farms where Paraquat is applied also showed increased rates of Parkinson's disease. The first significant studies linking Paraquat to Parkinson's disease were published in 2009 and 2011. Both studies concluded that there was a "strong association" between Paraquat exposure and Parkinson's disease.
These first two studies were not "controlled" and faced sharp criticism over reliability. In 2014, however, five separate case-controlled studies were published in the Annual Review of Pharmacology and Toxicology. These studies confirmed that exposure to Paraquat resulted in a greater risk of Parkinson's disease. This eventually prompted the EPA to announce in 2016 that it was conducting its safety review of Paraquat.
Three Key Studies on Paraquat and Parkinson
These are three recent studies that pushed the Paraquat lawsuits forward:
Tangamornsuksan et al. (2019) conducted a systematic review and meta-analysis of 13 case-control studies on paraquat exposure and Parkinson's disease. They found a 64% higher occurrence of Parkinson's disease in participants exposed to Paraquat.
Vaccari et al. (2017, 2019) conducted two systematic reviews and meta-analyses on Paraquat exposure and PD. They found a positive association between exposure to Paraquat and PD in both studies.
Breckenridge et al. (2016) examined 13 studies on Paraquat exposure and Parkinson's. They found that paraquat exposure was significantly associated with PD, with a fixed effects model odds ratio (OR) of 1.69 and a random effects model OR of 1.47. However, only one study met their criteria for Tier 1 classification, which raised concerns about the quality of evidence. It's also worth noting that the first author of this study was an employee of a company that sells Paraquat.
Paraquat Class Action Lawsuit Emerges
The first Paraquat product liability lawsuits alleging that exposure caused Parkinson's disease started getting filed in late 2017. Over the next 16 months, only a handful of Paraquat cases were filed. In late 2019, however, public awareness of the link between Paraquat and Parkinson's disease increased.
The exact catalyst for this attention is unclear, but it led to a flood of new Paraquat lawsuits filed around the country. The real high volume of Paraquat lawsuits began around the end of 2019 and gathered steam in early 2020. The pandemic shutdown caused a brief lag, but filings picked up and gained momentum in the second half of 2020.
In June 2021, enough Paraquat cases were pending in federal courts to prompt the Judicial Panel on Multidistrict Litigation to create a new class action MDL. All Paraquat Parkinson's disease cases in federal courts were centralized in the new MDL, assigned to Judge Nancy Rosenstengel in the Southern District of Illinois.
Paraquat Class Action Proliferated in 2023
2022 was a year of explosive growth for the Paraquat class action litigation. At the start of the year, only 482 Paraquat cases were pending in the MDL. By August 2023, the are nearly 5,000 lawsuit when you combine the MDL class action and state court cases.  There appear to be no signs of a slowdown on the immediate horizon, as an average of 200-300 new cases are still being added to the MDL monthly.
First Paraquat Bellwether Trial in October 2023
Assuming we get past the Daubert hearing in August 2023, the first bellwether test trial in the Paraquat MDL is scheduled for October 2023. The bellwether trials are critically important in a mass tort MDL because they set expectations on both sides and facilitate global settlement negotiations. The opening bellwether trial in Paraquat was initially set to start in March 2023, but the MDL judge pushed it back because of various scheduling conflicts.
The MDL judge also created a pool of 20 additional bellwether candidate cases for limited fact discovery. The list was randomly generated out of more than 1,700 currently pending cases. Chief Judge Rosenstengel said this expansion of the bellwether pool was necessary due to the massive growth in the size of the litigation during 2022.
What to Expect from Paraquat Class Action Lawsuit in 2023
There is a minimal possibility that a global settlement deal could get announced in the Paraquat litigation before the end of 2023 (emphasis on "small"). The only way this scenario could happen is if two things take place: (1) the bellwether trial occurs as scheduled this summer (it's been postponed once before), and (2) the bellwether trial results in a huge, attention-grabbing verdict (preferably with significant punitive damages included).
If both of these things happen, we could see a scenario where Syngenta and the other defendants decide to put up the white flag and "sue for peace" rather than risk any more big verdicts in further bellwether trials. So there is a meaningful chance of a global Paraquat settlement in 2023 before the first bellwether trial in October. This would likely mean an early fall settlement. Of course, these predictions are based on the assumption that the bellwether trials will get underway this fall without additional postponements.  We do not believe there will be a postponement… but we have said this before.
However, we could also envision an alternative scenario where both of these things happen, and the litigation drags on for another year before we get a settlement. Under this scenario, the global settlement deal will get finalized sometime in the second half of 2024, after two or three bellwether test trials.
If you are a pessimist, you assume the latter is a more prolonged scenario. But the defendants run a real risk of letting these cases go to trial. We all saw what Bayer did in Roundup, letting cases go to trial in the MDL and getting clobbered, which was a game-changer for individual settlement payouts in that litigation.
The science is Paraquat is stronger than Roundup, and Parkinson's disease claims are expected to garner more significant verdicts than Roundup. So if we start seeing $100 million Paraquat settlements, victims will raise their settlement expectations, and more victims will come forward. That is a doomsday scenario defendant can avoid by offering fair settlement compensation before one of these suits goes to trial.
Contact Us to File Your Paraquat Lawsuit
Our national product liability lawyers are currently seeking new Paraquat cases. If you used or were exposed to Paraquat and you have been formally diagnosed with Parkinson's Disease, you may have a valid Paraquat lawsuit.
Contact a Paraquat lawyer today to see if you qualify for a Paraquat Parkinson's lawsuit. You can reach us at 800-553-8082. You can also contact us online or text us with your questions at 410-835-4103. A Paraquat attorney monitors text messages nearly 24 hours a day.