Fresenius Granuflo and NaturaLyte lawsuits filed throughout the federal court system will now be consolidated before one Massachusetts' judge for coordinated pretrial proceedings, as part of a multidistrict litigation (MDL).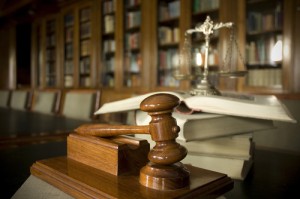 This affects all product liability lawsuits filed over heart attacks or sudden deaths allegedly caused by the use of GranuFlo or NaturaLyte dialysate products during hemodialysis – including at least 119 complaints filed throughout 16 different U.S. District Courts. These complaints all involve similar allegations that plaintiffs' hearts suddenly stop during or shortly after dialysis treatment involving the use of Granuflo Acid Concentrate or NaturaLyte Liquid Acid Concentrate manufactured and sold by Fresenius Medical Care.
The lawsuits allege that Fresenius failed to adequately research the side effects of their dialysate products or warn about the potential risks including the importance of monitoring bicarbonate levels of patients receiving the products to avoid sudden cardiac arrest and death.
If a settlement in not reached in the MDL, the lawsuits may be remanded back to the U.S. District Courts where the lawsuits were originally filed in following discovery and any test trials.
Contact Us
If you had a cardiac problem (like a heart attack) while on dialysis, contact our GranuFlo and NaturaLyte product defect lawyers at 1.800.553.8082, or online for a free consultation. We can help you to determine which defective drug was used for your dialysis treatments, and whether that product caused your heart problems.